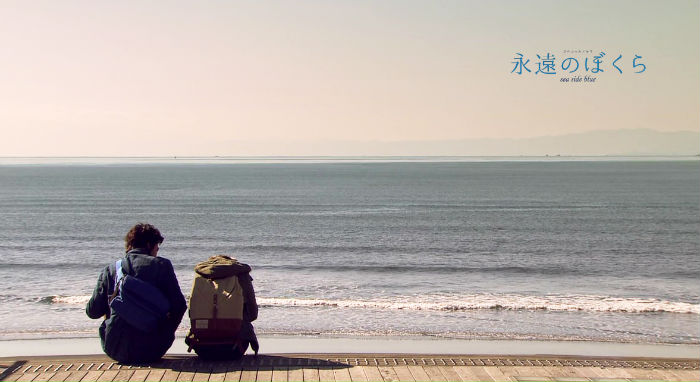 On-Air: 24 June, 2015
Network: NTV
Type: Tanpatsu
Runtime: 9pm
Rating: 8.0%
Directed by: Nishimura Ryo
Songs used in the drama: "Yesterday Once More" by Carpenters, "True Colors" by Cyndi Lauper
Official site @ntv
Synopsis:
Winter is the season where the final year university students are confronted by choices and decisions to step into the society. 21-year-old Matsuoka Aoi doesn't like troubling others so she chooses not to pursue further studies in oceanography, despite her love for the sea, as her parents wanted her to get a job at an acquaintance's company. That is until she meets a group of idiosyncratic students from the University of Marine Science and Technology, and they will be working together at an aquarium near the sea. A story that intertwines friendship, love and the pursuit of dreams awaits.
Cast:
Arimura Kasumi as Matsuoka Aoi
Yamazaki Kento as Nagata Taku
Asaka Koudai as Serizawa Ryou
Seino Nana as Niwa Reiko
Yamoto Yuma as Iino Sousuke
Narumi Riko (Special appearance) as Saeki Yumeka
Higashide Masahiro (Special appearance) as Kondou Shunji
Kubota Masataka as Yamauchi Kouta
Yanagizawa Shingo as Burisawa Katsuo
Takahashi Hitomi as Douzaki Sanae
DVD release (21 October, 2015):
Notes:
In the O.A. preview, there was a scene where Taku confessed his love to Aoi. However, it wasn't shown in the drama itself.
Filming of the drama took place in Enoshima in January 2015.
Trailer:
Stills:
O.A. Preview:
⊛ Search posts tagged as: sea side blue