Translating bits from Suda Masaki's All Night Nippon live radio show aired early this morning (late night of 25 December, 2017).
Suda had a day off on Christmas eve, and wanted to do something "Christmas-like" so he contacted his friends Taiga and Ishizaki Huwie (who worked with him on "Sayonara Elegy", theme song for Todome no Kiss), and they decided to have an all-guys Christmas party at Suda's place. They wanted sukiyaki so the three of them went to buy meat, but the departmental store basement store also sold meat by weight, so somehow they ended up buying 30,000yen worth of meat, including rump steak.
Anyway, back at Suda's place, while they were eating their sukiyaki, they turned on the TV and the final episode of "Rikuoh" was showing. "Oh! It's Kento! It's Takeuchi Ryoma!" and they watched the drama. And Suda cried while watching it =D Then, the door bell rang *pin pon*~~ and there was Yamazaki Kento! Apparently he also called Kento over, but "This can't be the person himself!". "Is there such a thing?? The person I was just watching in the drama appears in my house! Isn't it amazing??? It was the best Christmas! (lol)" =D
Suda also played "Sayonara Elegy" during the radio show, and said that he and Ishizaki wrote this song together while eating motsunabe. But they spilled everything in the pot, so it was a song that 'came out of a damaged carpet'.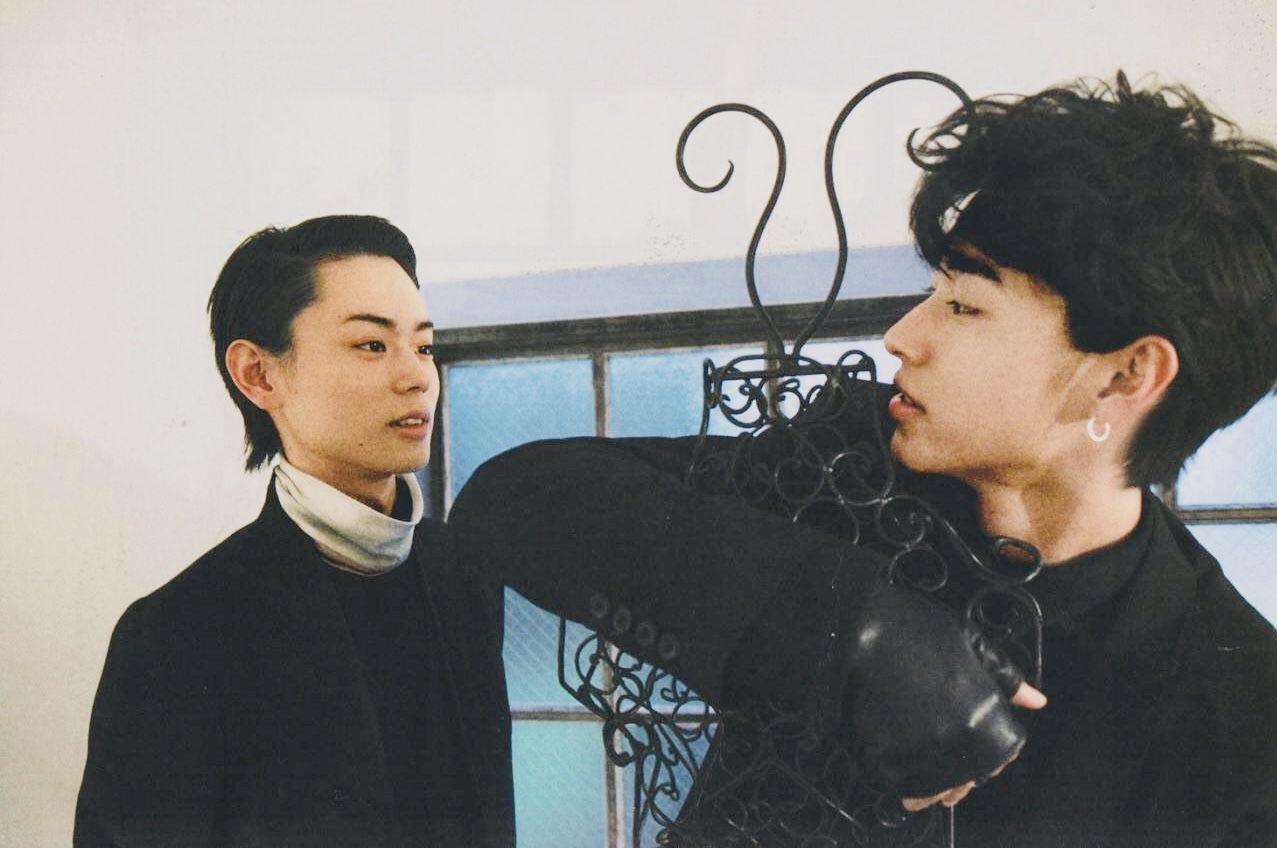 This ↑↑↑ picture has nothing to do with the Christmas story, but it's sudaken so I just needed a reason to post it =D