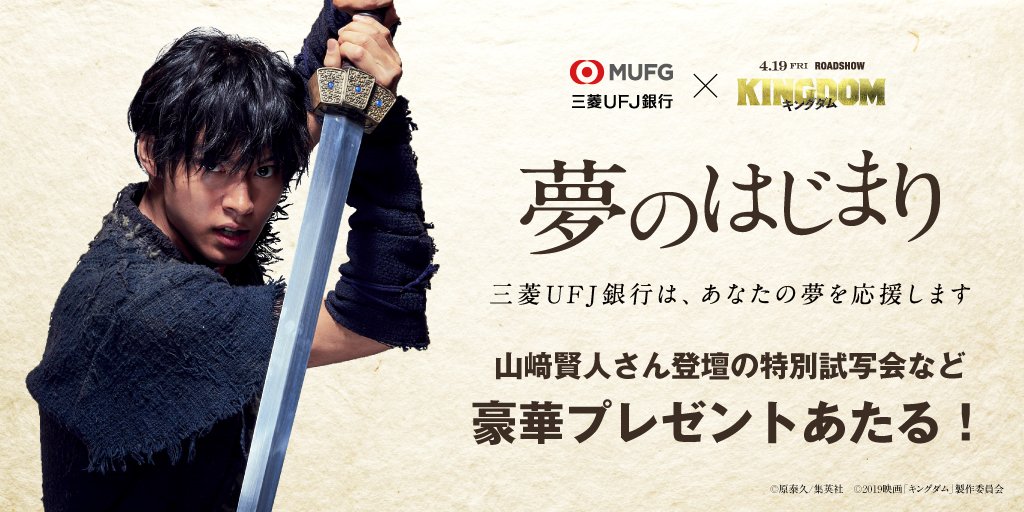 Mitsubishi UFJ Bank x KINGDOM campaign page:
https://www.bk.mufg.jp/info_cam/201902_kingdomufg/index.html
Fans may apply to win a pair of tickets to the special screening of the Kingdom movie that will be held on 28 March in Tokyo. Yamazaki Kento will attend this event. They are giving away 300 tickets in all and applicants will have to fulfill at least one of the first 3 criteria listed on the campaign page by 10 March. They are also giving away Kingdom movie tickets and Kingdom goods, with different criteria fulfillment deadline. Please read the t&c carefully at the campaign page if you are applying. Campaign runs from today till 31 May.
SHIN~~~❤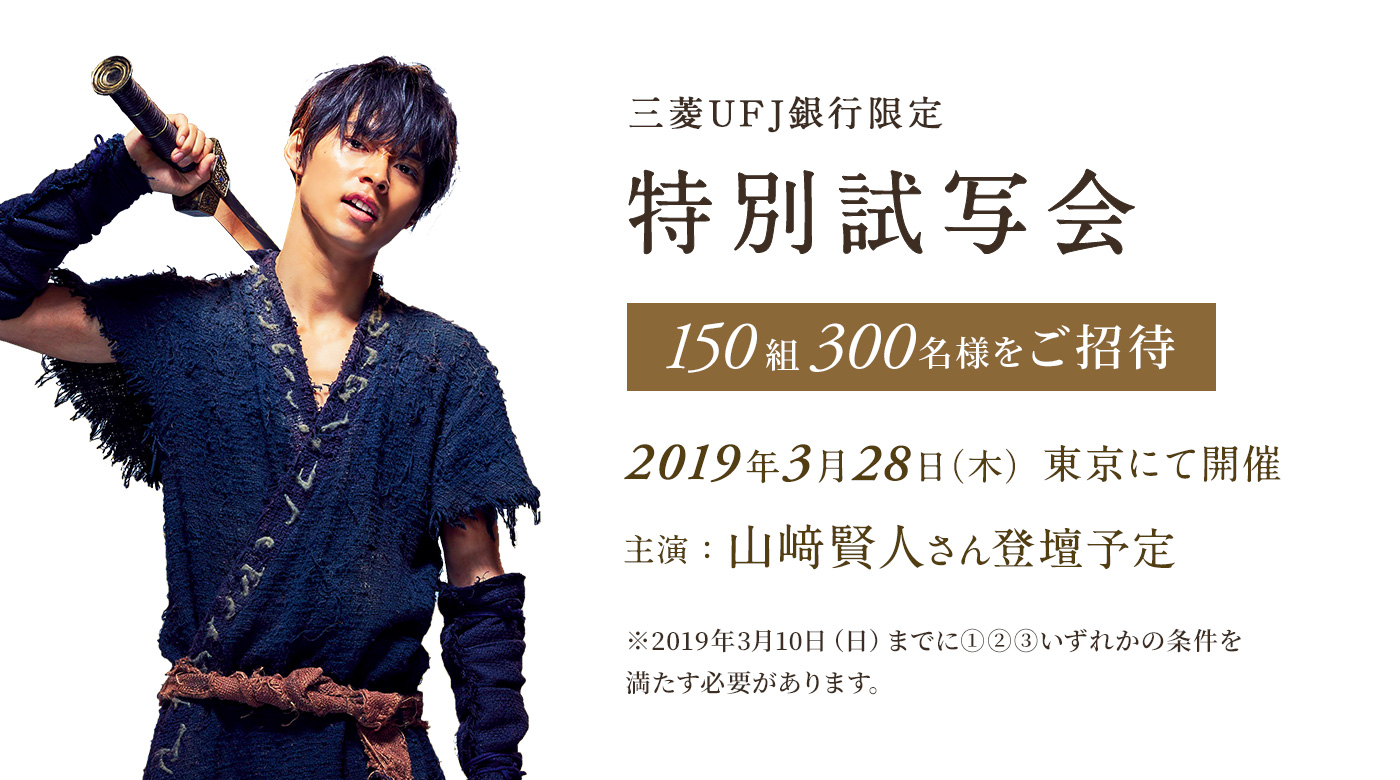 Be prepared for KINGDOM PR rush as we enter the final two months prior to release. I think it's good that Kento was 'lying low' these few months, as I'm expecting things to heat up soon!