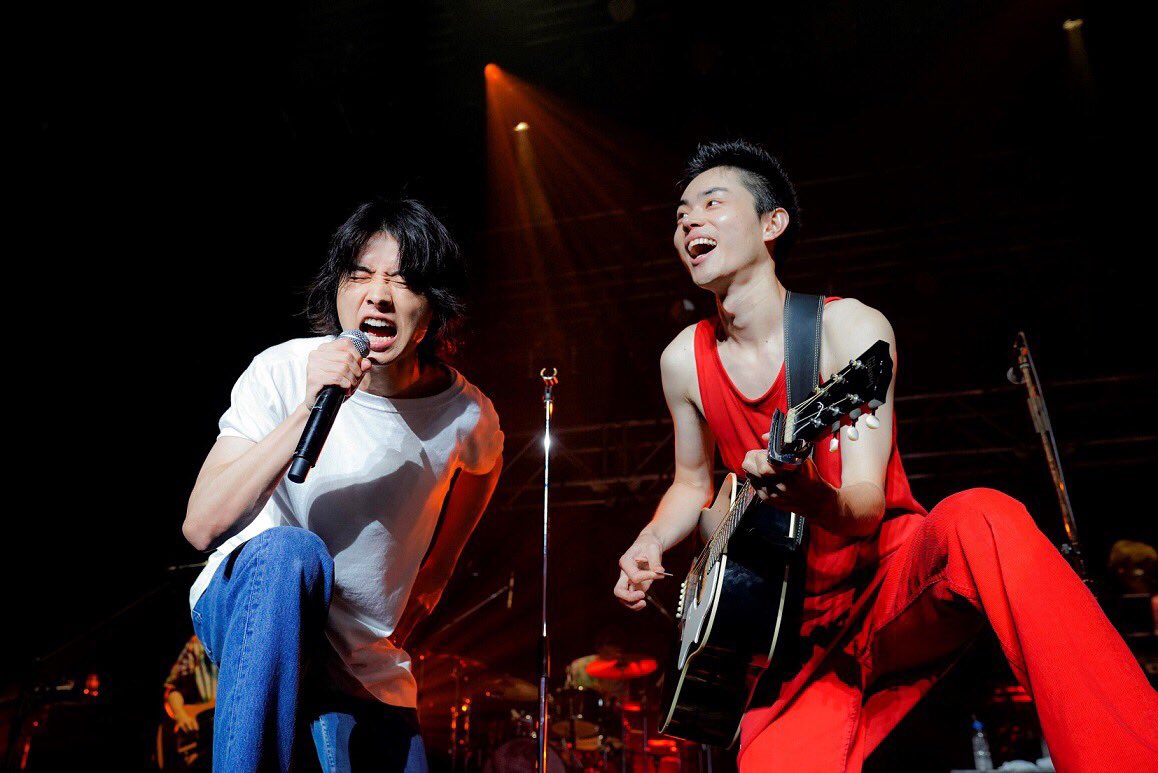 Yamazaki Kento was the surprise guest at Suda Masaki's final show of his Zepp Tour — Suda Masaki LIVE TOUR 2019 "LOVE" — held at Zepp Diver City Tokyo yesterday, 6 September, which was also Suda's debut 10th anniversary 🙂
Kento appeared at the end of the show to sing "Sayonara no Elegy" together with Suda! Of course, this is the theme song of "Todome no Kiss", Kento's first lead drama.
Kento revealed that it was a year ago that Suda invited him to be surprise guest for this show.
Added to this post @ 6.45pm :
From Mezamashi Doyoubi 2019.09.07 — Yamazaki Kento appearing as surprise guest and singing "Sayonara Elegy" with Suda Masaki at yesterday's LIVE! #山﨑賢人 #菅田将暉 #さよならエレジー pic.twitter.com/nx9HpIwdoT

— 山﨑賢人 (@yamazakikentojp) September 6, 2019