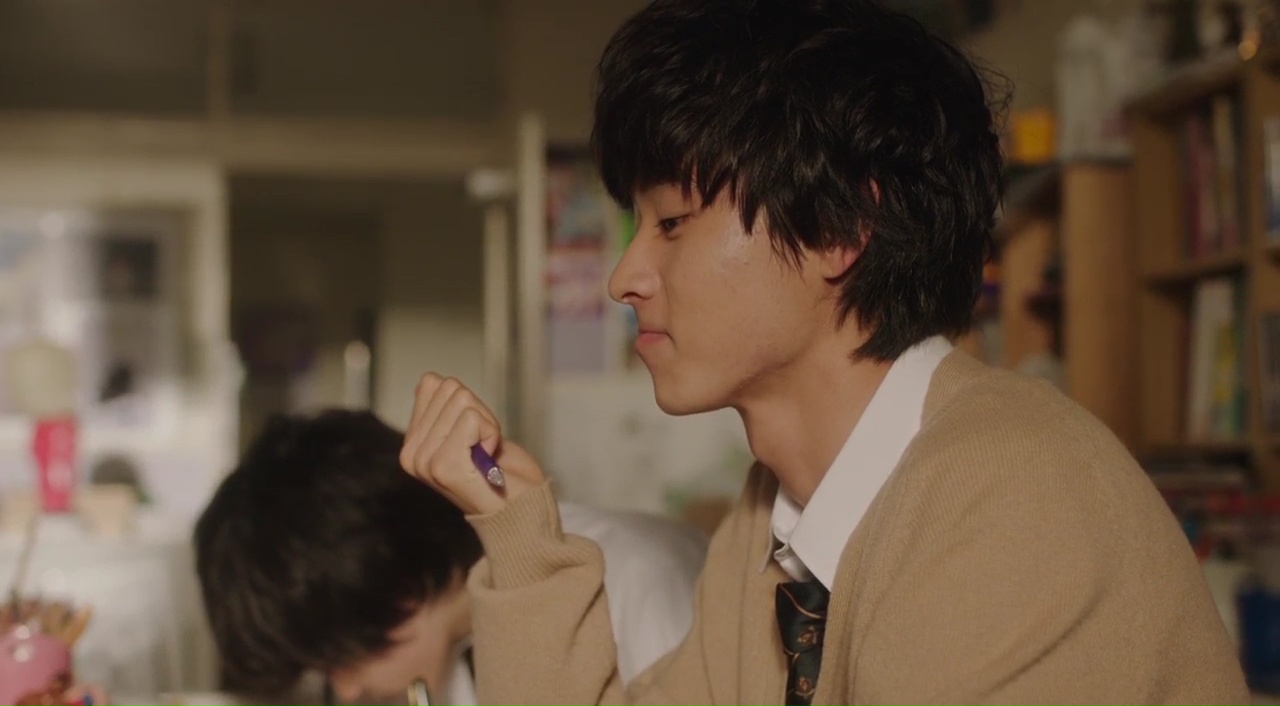 One Week Friends / Isshuukan Friends / Ichifure (Live Action) ※
120mins / 1280×706
English hardsubs @ MF (1.13GB)
Spoiler
I don't think I've written about my thoughts on the movie before, except for a little bit in my pilgrimage post so I'm gonna write a bit more here. Update: Putting them all inside a spoiler tag so now I can write more lol.
This is my favourite of Kento's shojo-manga adaptations. The story was really well-written, I especially loved that parapara manga idea. There was a climax to the story which I feel the anime lacked. Also the music was brilliant, and added emotions to the scenes.
I first watched this movie during the zenyasai and at first it seemed like a normal shojo story, Yuuki being all clumsy and cutesy, but by the time the movie ended, so many people were sobbing away in the theatre.
For me, that umbrella scene was the turning point. I always wondered if anyone else had the same tear "trigger point" as me. Before that, like during the fire festival, my tears were just like stuck in the eyes. But that umbrella scene was really yabai for me… that background music… Fujimiya-san's expression… all of it combined made my tears flow instantly. And it didn't stop until the movie ended. I don't think I've cried that much in a theatre before.
And that wasn't all. I watched it for the second time on the following day (release day), and the opening scene itself made me tear up already lol. It must be a record, to start crying that early on in a movie ne! Btw, there was a middle-aged uncle sitting a few seats away from me. When the credits rolled at the end, he took out his handkerchief, took off his specs, and was wiping away his tears. It left an impression cos most of the audience were female =D
[collapse]