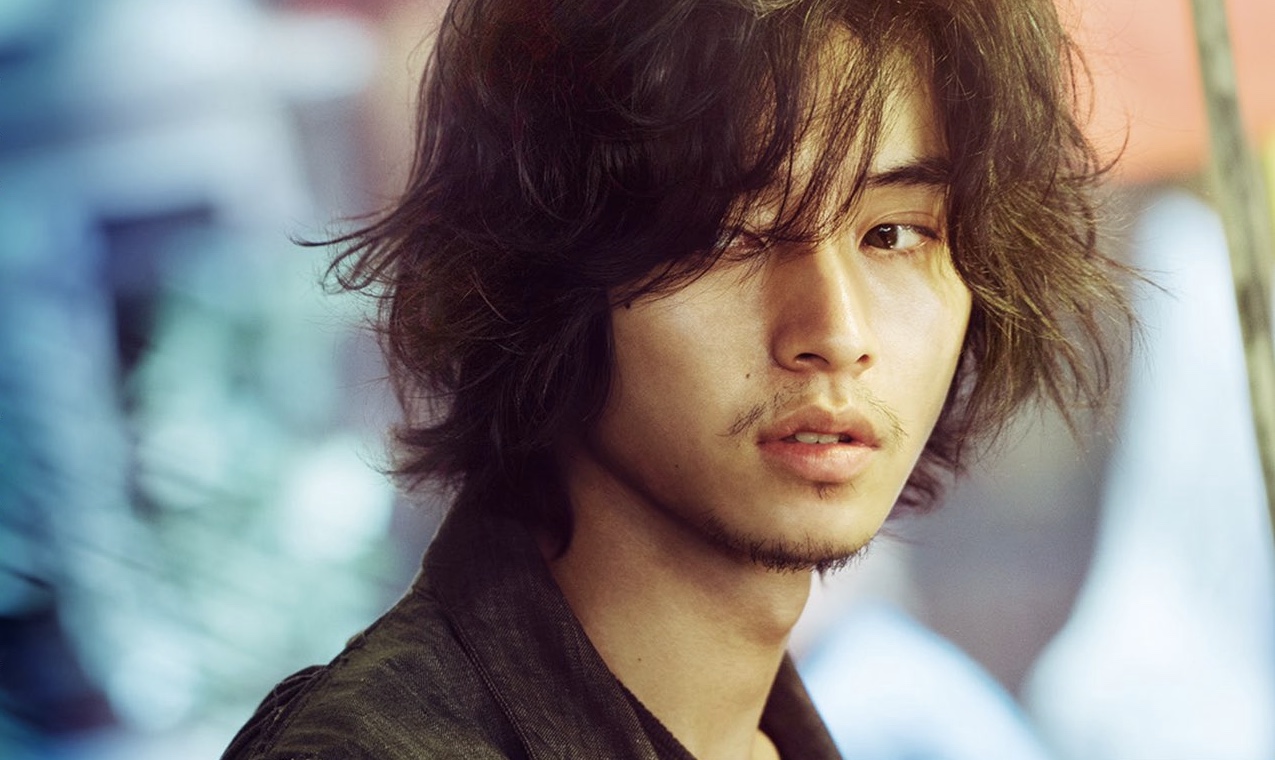 Release date: 17 April 2020 17 July 2020
*Same day release on Prime Video (Int'l) / Amazon Prime Japan
Official English title: Theatre: A Love Story
Director: Yukisada Isao
Screenwriter: Horai Ryuta
Music: Sokabe Keiichi
Distributors: Shochiku, Aniplex
Production management: Yoshimoto Kogyo
Official website: gekijyo-movie.com
Official twitter @gekijyo_movie
Official instagram @gekijyo_movie
Synopsis (from Prime Video):
Nagata (Yamazaki) is the writer/director of an unpopular theatre troupe. One day, he meets Saki (Matsuoka), a young woman who had come to Tokyo to become an actress, and they fall in love. While Saki sees Nagata's talent and indulges him, he believes that the only way he can make her happy is to succeed as a playwright. But as he struggles to hone his craft, the distance between them grows.
Cast:
Yamazaki Kento as Nagata
Matsuoka Mayu as Saki
Kanichiro as Nohara
Ito Sairi as Aoyama
Iguchi Satoru (King Gnu) as Komine
Asaka Kodai as Tadokoro
Kamikawa Shusaku
Otomo Ritsu
Miura Masaki
Irie Jingi
Kasai Shinsuke
Poster:
Trailer (60s):
Teaser (30s):
Making (30s):
Notes:
Production announcement was on 16 July 2019.
Filming started in early June 2020 and most of the scenes were filmed in the Shimo-Kitazawa area.
Kento grew out beard/moustache for the first time in his life for this role.
First 30s teaser trailer was released on 16 January 2020.
Due to Covid-19, the release of the movie was put on hold. On 25 June, they announced that the movie will be released in selected small theatres in Japan and worldwide on Amazon Prime Video on 17 July 2020.
Stills:
Subbed interview:
Otoko Obasan #179 – Gekijou cut [Yamazaki Kento and Matsuoka Mayu]
⊛ Search posts tagged as: gekijou