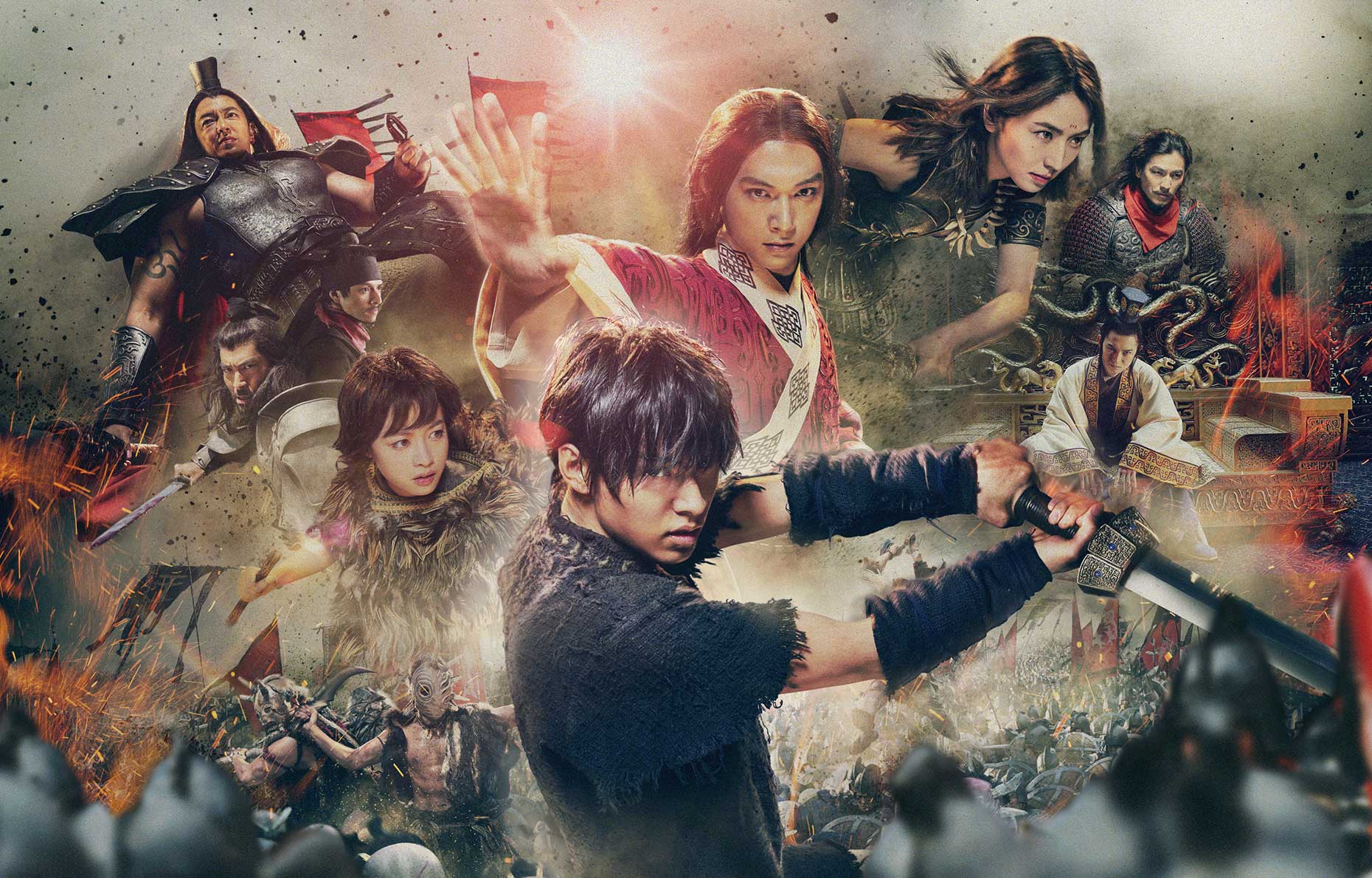 Release date: 19 April, 2019
Directed by: Sato Shinsuke
Screenplay by: Kuroiwa Tsutomu, Sato Shinsuke, Hara Yasuhisa
Runtime: 134 minutes
Produced by: Sony Pictures Japan
Distributed by: Toho
Theme song: "Wasted Nights" by ONE OK ROCK
Based on award-winning and best-selling manga "Kingdom" by Hara Yasuhisa
Official site: kingdom-the-movie.jp
Official twitter @kingdomthemovie
Official IG @kingdom_movie
Synopsis:
Set in the Warring States period of ancient China, "Kingdom" centers around a war orphan named Shin who aspires to become a "Great General under the Heavens".
Cast:
Yamazaki Kento as Shin
(Ohnishi Riku as young Shin)
Yoshizawa Ryo as Hyou/Eisei
(Minamide Ryoka as young Hyou)
Nagasawa Masami as Youtanwa
Hashimoto Kanna as Karyoten
Hongo Kanata as Seikyou
Mitsushima Shinnosuke as Heki
Takashima Masahiro as Shoubunkun
Osawa Takao as Ouki
Kaname Jun as Tou
Abe Shinnosuke as Bajio
Fukami Motoki as Shukyou
Musaka Naomasa as Riten
Ichinose Wataru as Tajifu
Ouchida Yuhei as Ton
Ami Yasushi as Rankai
Hashimoto Jun as Muta
Sakaguchi Taku as Saji
Ukaji Takashi as Gikou
Kato Masaya as Ketsushi
Ishibashi Renji as Shishi
Poster:
Original Soundtrack: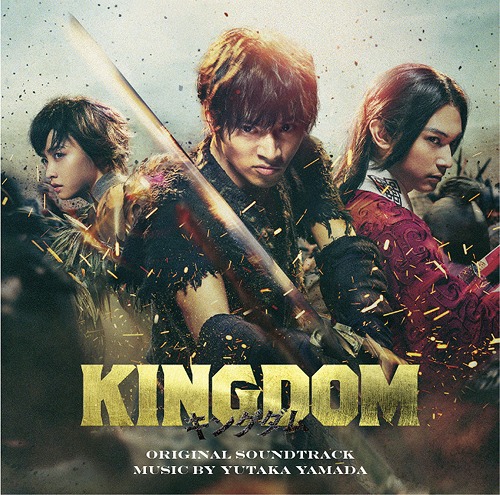 Preview & Purchase Links:
Digital @ Amazon JP | iTunes | mora.jp | Spotify
CD @ Amazon JP | CDJapan | HMV
International promotional video:
Theatrical trailer:
Teaser #1:
Teaser #2:
Trailer:
Making & Interview:
Notes:
This movie was first announced on 8 Apr 2018 via a handwritten statement by Hara Yasuhisa. He revealed that he took part in the screenplay and script meetings over the past year, that it's an awesome script, high-budget and star-studded. He also wrote about it on his personal Twitter.
19 Apr 2018, Hara-sensei tweeted an illustration he did to celebrate the live action movie. This was also the release day of the 50th volume of the Kingdom manga. The live action movie will be released exactly a year later, on 19 Apr 2019.
Filming took place in China from 8-27 Apr, and in Japan from 30 Apr to 13 Jun 2018.
The movie was officially announced on 9 Oct 2018, along with a visual poster, a trailer and a making & interview clip. The announcement press conference was also held on the same day where the cast was unveiled. At this stage, the film was already in post production.
The movie will span only the first 5 volumes of the manga i.e. it will cover the Seikyou Rebellion arc.
It was announced on 1 Feb 2019 that the theme song for the movie is "Wasted Nights" by ONE OK ROCK. A trailer and a second teaser was also released at the same time featuring the song as BGM.
Etc.:
⊛ Search posts tagged as: kingdom