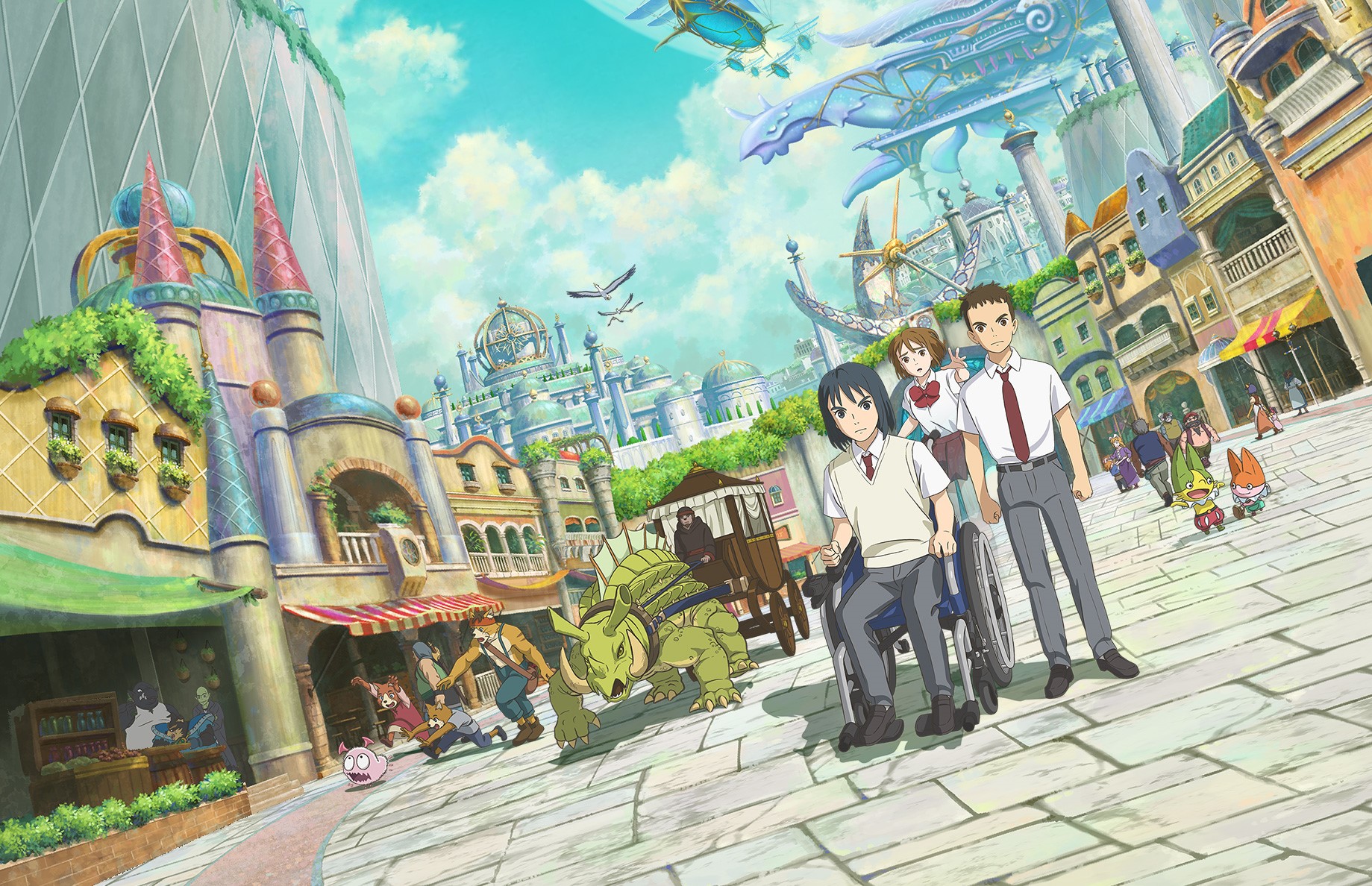 Type: Animation
Release date: 23 August 2019
Executive Producer: Koiwai Hiroyoshi
Concept, Script and Produced by Hino Akihiro (Level 5)
Directed by Momose Yoshiyuki
Music by Hisaishi Joe
Theme song: 'MOIL' by Suda Keina
Animation studio: OLM
Official site: ninokuni-movie.jp
Main visual poster: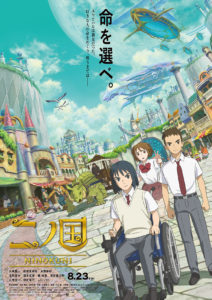 Synopsis:
Yuu is an ordinary school boy who tops his class, but is wheelchair bound. He has a crush on Kotona who's the girlfriend of his best friend Haru. Due to an incident, Haru and Yuu are forced to travel back and forth between the real world and a second world called Ni no Kuni. Princess Asha in Ni no Kuni is the the "other self" of Kotana from the real world. When both Princess Asha and Kotana's lives are endangered, Haru and Yuu are forced to make an ultimate choice.
Voice Cast:
Yamazaki Kento as Yuu
Arata Mackenyu as Haru
Nagano Mei as Kotona/Asha
Miyano Mamoru as Yoki
Sakamoto Maaya as Saki/Velsa
Kaji Yuki as Danpa
Tsuda Kenjiro as Gabaras
Yamadera Koichi as Balton
Ibu Masato as King Flander
Muro Tsuyoshi as Ojiisan
Character chart: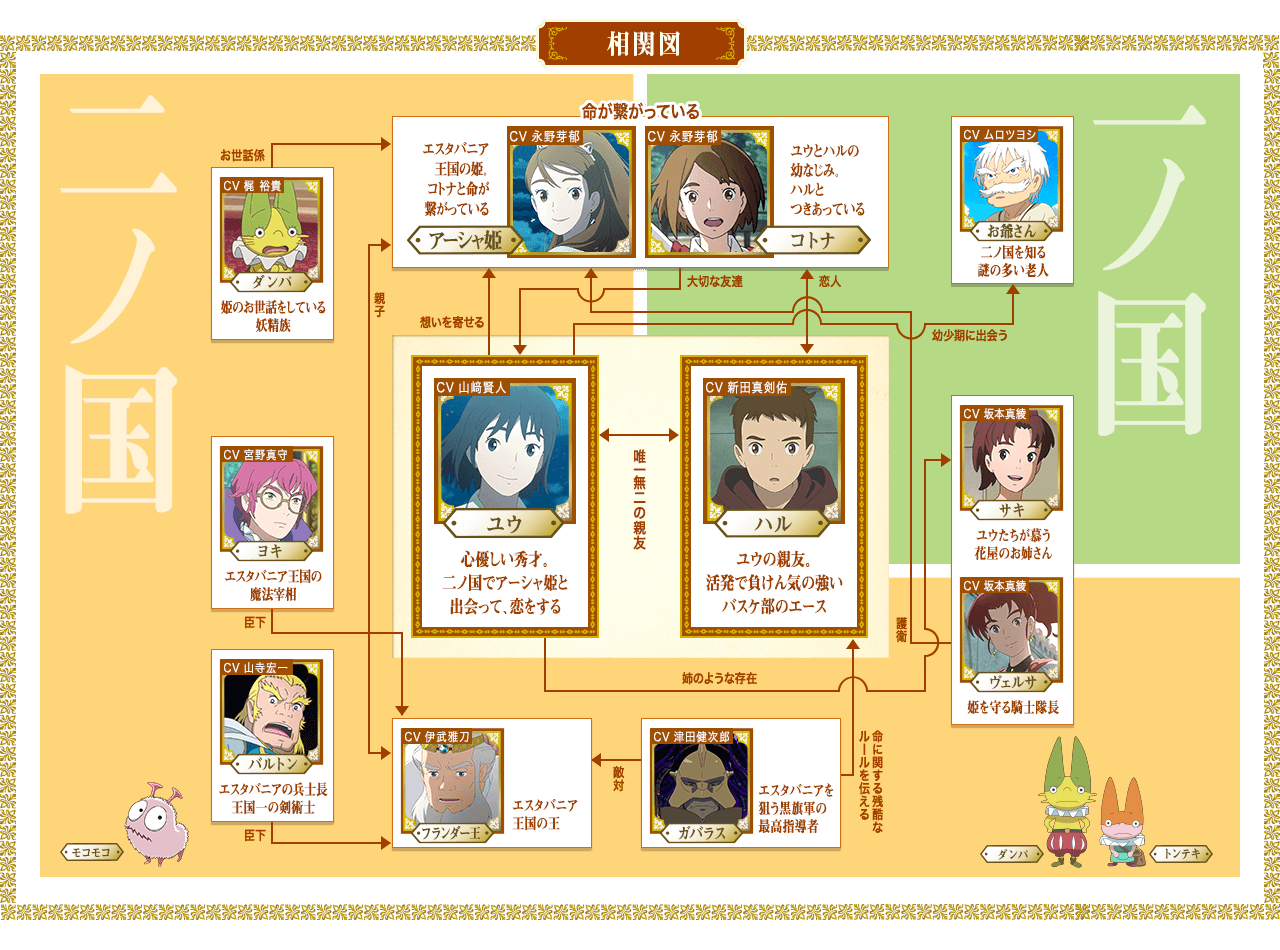 Trailers:
Theatrical Trailer (1min 30s)
15s CM (Story Ver.)
15s CM (Choice Ver.)
Character PV (Yamazaki Kento as Yuu)
Notes:
This project was first announced on 10 February 2019.
This is Kento's first seiyuu (voice actor) job.
The Japan premiere was held on 25 July 2019.
⊛ Search posts tagged as: ni no kuni