We have our first stills of JoJo today, and I really like Josuke's look here ⤵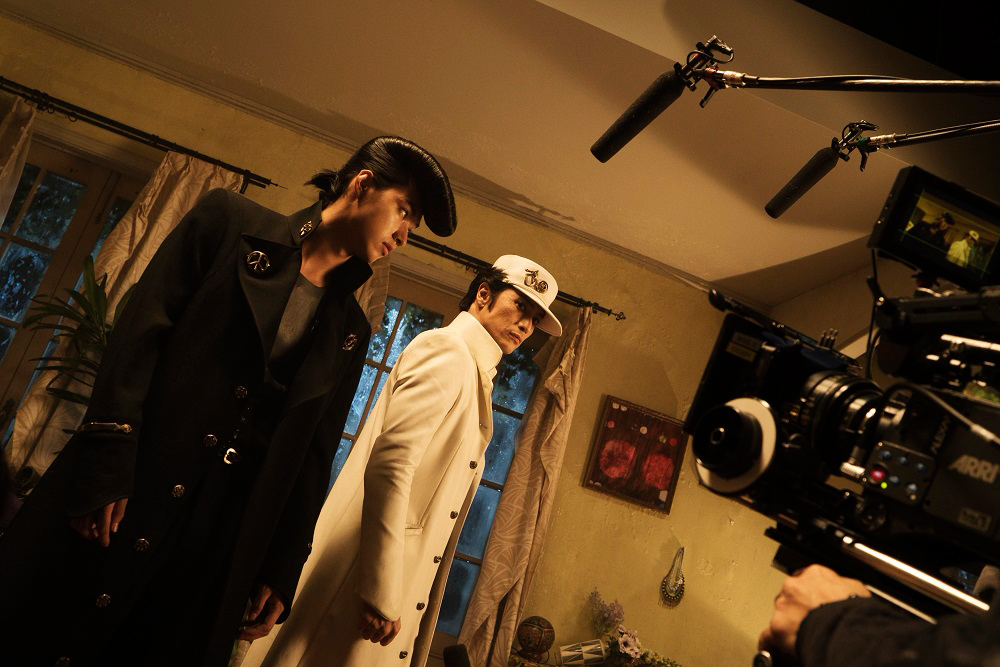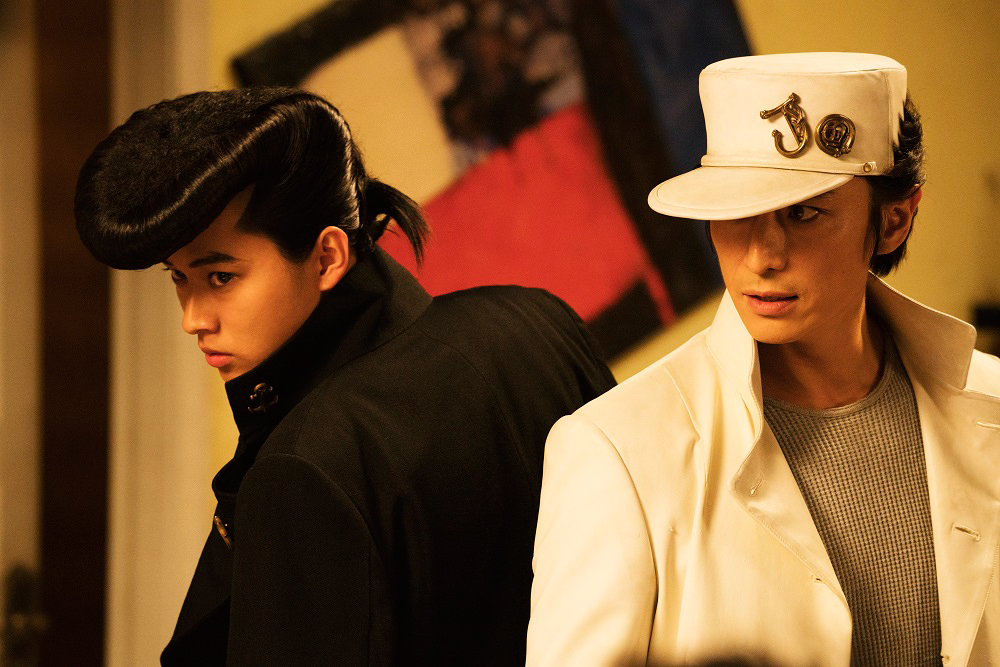 The filming took place in December 2016, at Toho Studios in Tokyo.
This was the scene where Josuke (Yamazaki Kento) and Jotaro (Iseya Yusuke) were attacked by the notorious criminal Katakiri Anjuro "Angelo" (Yamada Takayuki) in the Higashikata house. Angelo's stand "Aqua Necklace", which can disguise itself as liquid, was expressed in the form of steam/water vapour.
During the preparations for the scene, Kento-kun and Iseya-san were seen discussing the timing of their moves with serious expressions on their faces, but they were also seen mixing around and chatting cheerfully with the staff, and playing around with the steam etc.
In an on-the-spot interview in between takes, Kento-kun said "With Miike-san's direction, we are creating one scene at a time every day. In a brilliant set, with the strength of my co-stars, I'm putting my all into it." Kento-kun also said "You only get to wear such cool costumes and hairdos in JoJo. When my hair is set, I will get all fired up as Josuke."
The director also mentioned that as the outdoor filming was done in Spain, when they returned to Tokyo to film the scenes in the Higashikata house, it felt like they've come home.
JoJo's Bizarre Adventure: Diamond is Unbreakable (Part 1) releases on 4 August, 2017.