Shohei-san started an Instagram LIVE in the wee hours this morning. Seems like he wanted to show his followers him watching ONE OK ROCK's concert cos he started the live just as Clock Strikes was playing in the background. At first Shohei-san was only showing himself on the camera but he was laughing and looking at someone at the side…
He flicked the camera towards that person twice…. It was only later when we did a slowmo that we could capture Kento's face like that. At that point of time, it's probably quite hard to tell who it was.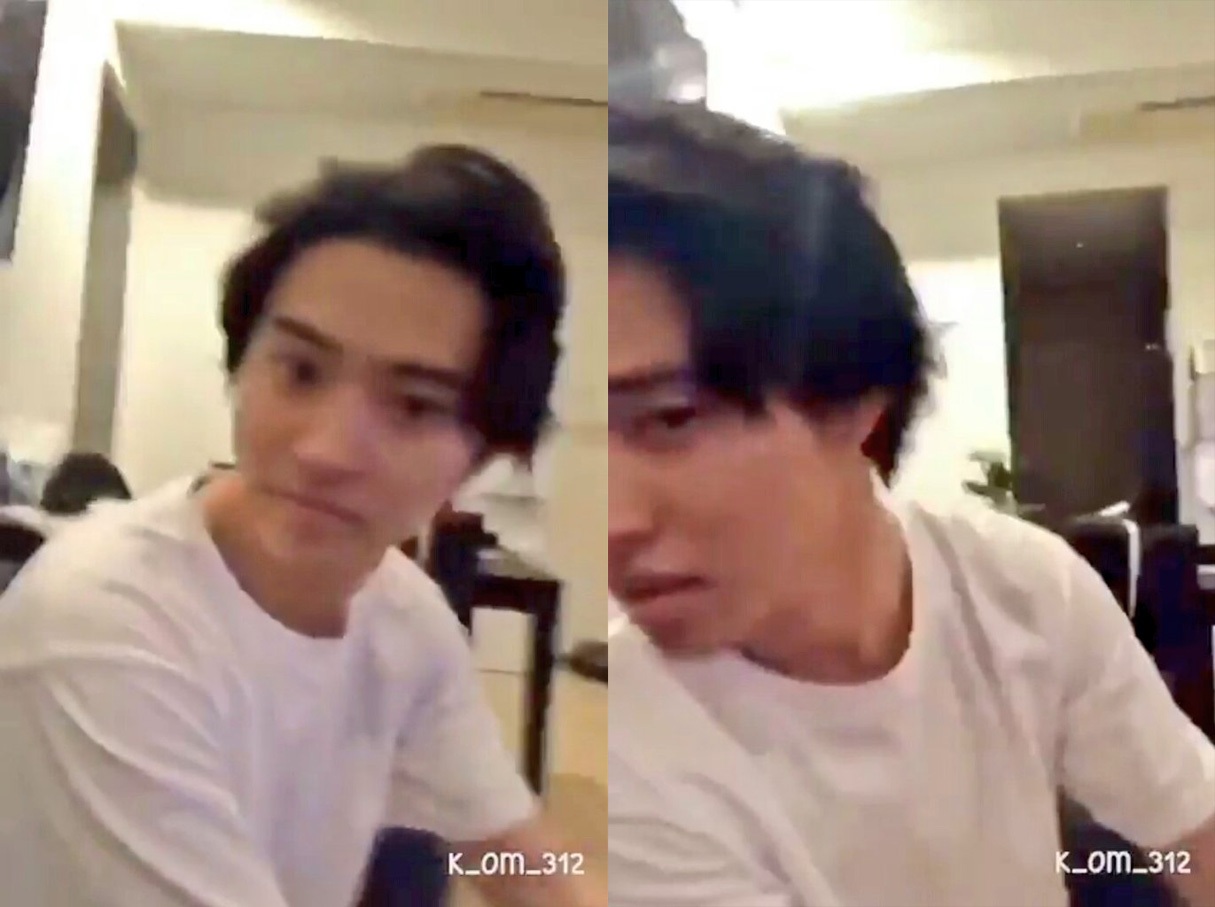 I think Kento was making funny faces or doing something silly cos at one stage Shohei-san kept laughing. Then he said to Kento, "It'll end in about 2 minutes….." and "Hmm? Yes, the voice is recorded." Then slowly, Kento crept into view….for just a few seconds.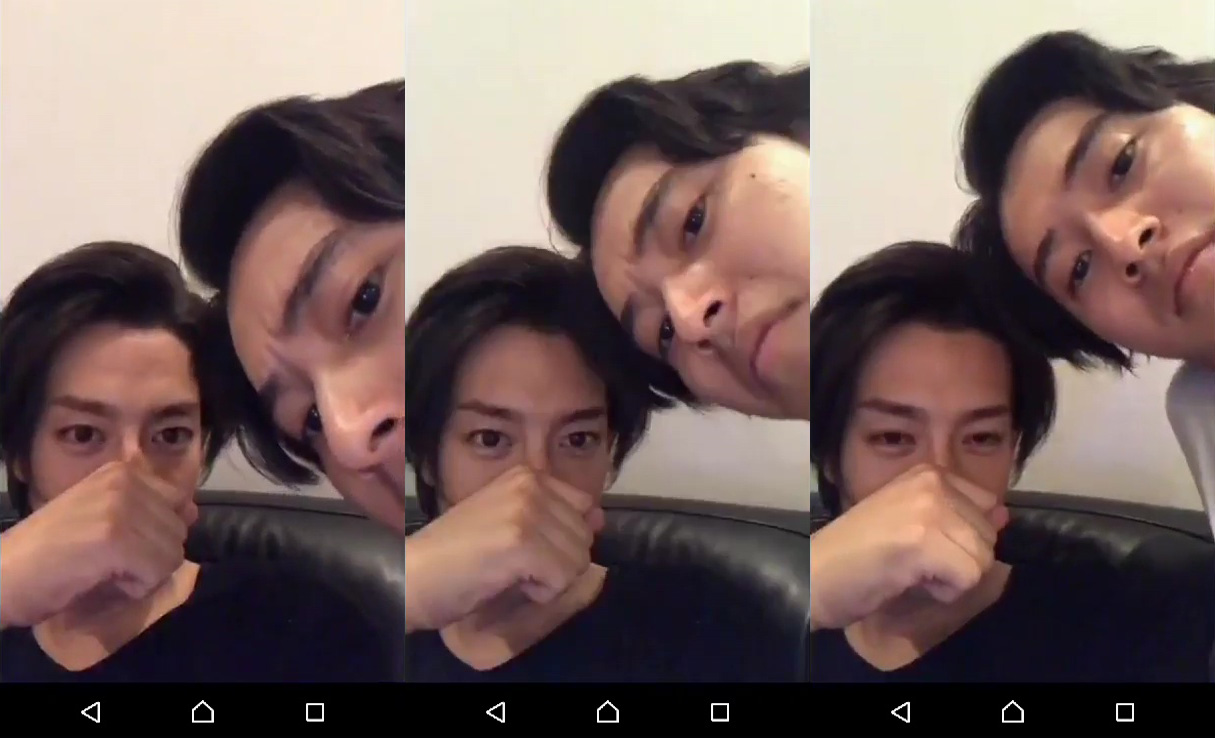 Shohei-san: Is it okay with your management to show your face like that?
Kento: No, it's bad, at such a time at night.
Shohei-san: It's bad, right? Let's end this! It's a broadcast accident, a broadcast accident… That was Yamazaki Kento's older twin brother.
-Ends-
Here are the videos shared by some kind souls on twi.
This video showed most of what's mentioned above =D
翔平さんのインスタライブやっと見れた??
ワンオクのClock Strikes流れてるし
山崎賢人がいるー?
この時間事務所やばいてw#かおちゃんの荒ぶり#三浦翔平#山崎賢人 pic.twitter.com/JR8AYRVAtZ

— かおちゃん@PLAYTHAT狂 (@K_OM_312) June 24, 2017
And this one managed to capture Shohei-san's "Yamazaki Kento's older twin brother" comment at the end before it got cut off =D
三浦翔平のインスタライブ!
山崎賢人映ってた? pic.twitter.com/X55bvXlRgi

— あ (@pppqqqoOoO) June 24, 2017