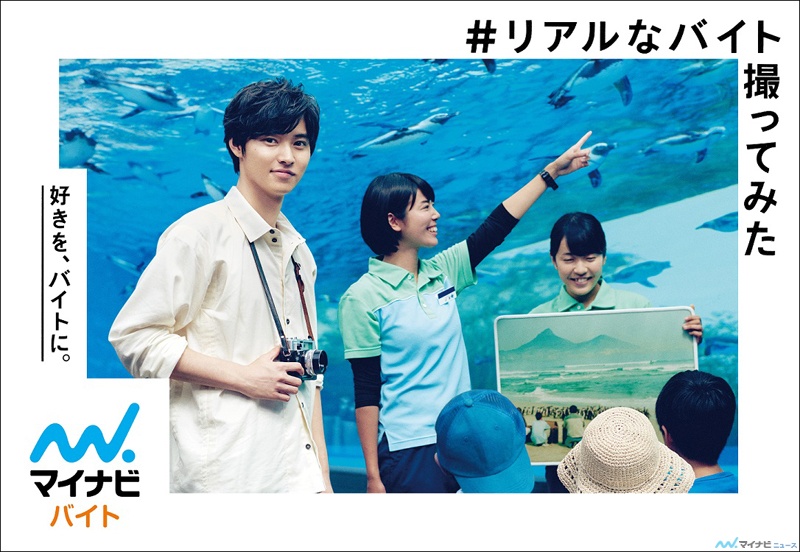 Yamazaki Kento visited Ikebukuro Sunshine Aquarium, and interviewed a staff who has dreamed of working in an aquarium since young.
Yamazaki was fascinated by the penguins, but the penguins were also fascinated by Yamazaki. They started gathering around, and when they one by one walked in between his legs, Yamazaki was delighted and shouted "Woah~! Kawaii!". Meanwhile, Yamato-kun was engrossed in feeding the otters. When Yamazaki saw how the otters were making squeaking sounds like they wanted to be doted on, he mischeviously imitated them, and the cameraman was shocked, "That just now, was it Yamazaki-san's voice!?"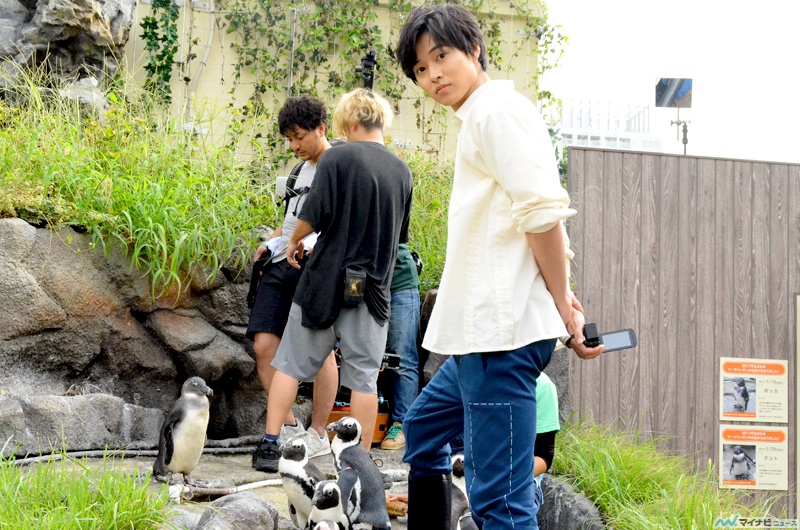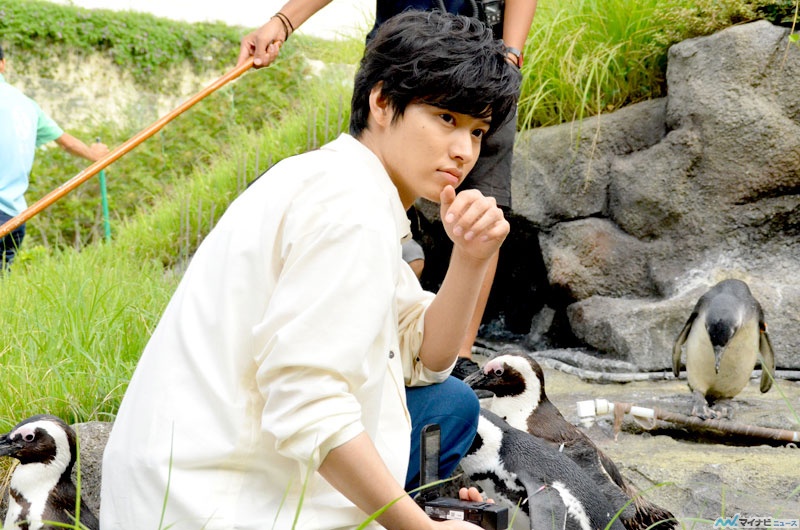 Through the filming of this CM, Yamazaki said "I was able to feel at first hand the sparkling enthusiasm of these people who are doing their part time jobs". About the previous CM where he went to the cotton candy store, he said "Going to the store which was located in the middle of Harajuku was fun because I seldom have the chance to go there. It was a fun CM." "The feeling of being able to do a job you like the first time you enter society, and to be able to enjoy yourself while doing it, is really brilliant."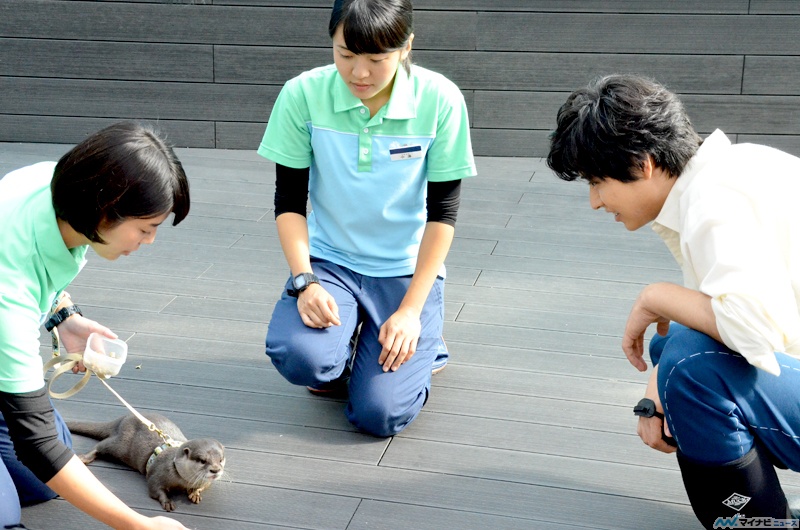 About working part time at the aquarium, Yamazaki said "Although it's tough, but when I hear of how they are taking care of animals from the time when these animals were babies, I think the kind of love that they have is more than just the love for their jobs." If he were to do a part time job, he seemed interested in becoming a soccer coach. He has always been crazy about soccer, so "If I could become a coach, I'd like to build a kind of trust with the kids."
On the other hand, on what he enjoys about his job now, he replies firmly "Everything". "I enjoy meeting various people during the filmings. This is a job that brings me to places and sceneries which I've never seen before, so everything about it is enjoyable", he said with a smile.