Still no "Making" movie available on the official site. However they have shared some (one large and the rest quite tiny) images from behind-the scenes.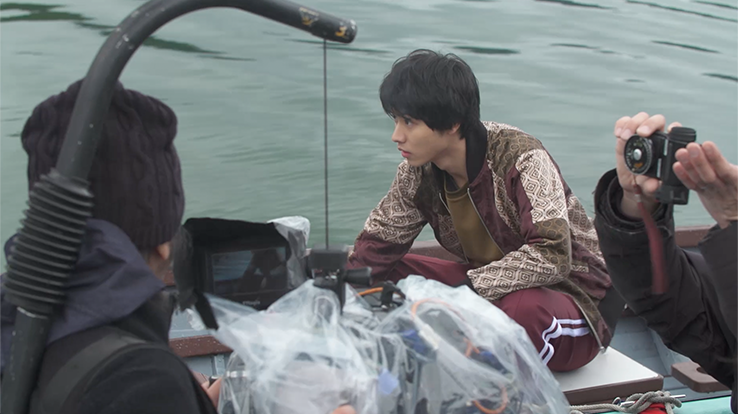 There's a bit of making footage from Mezamashi this morning too cr. @akiarashi0125.
めざましテレビ(2017.5.8)
Galaxy 新CM
「昨日までを、超えてゆけ #2 龍呼」篇

あのまま時空を超えて違う世界に行っちゃうのかな?と思ってたら普通に帰宅。笑。そして両親登場。#山﨑賢人 #Galaxy pic.twitter.com/R9A3I5ExGk

— 山﨑賢人❤︎Aki(*´꒳`*) (@akiarashi0125) May 7, 2017
If you missed them, there were some behind-the-scenes images from #1 Water God.