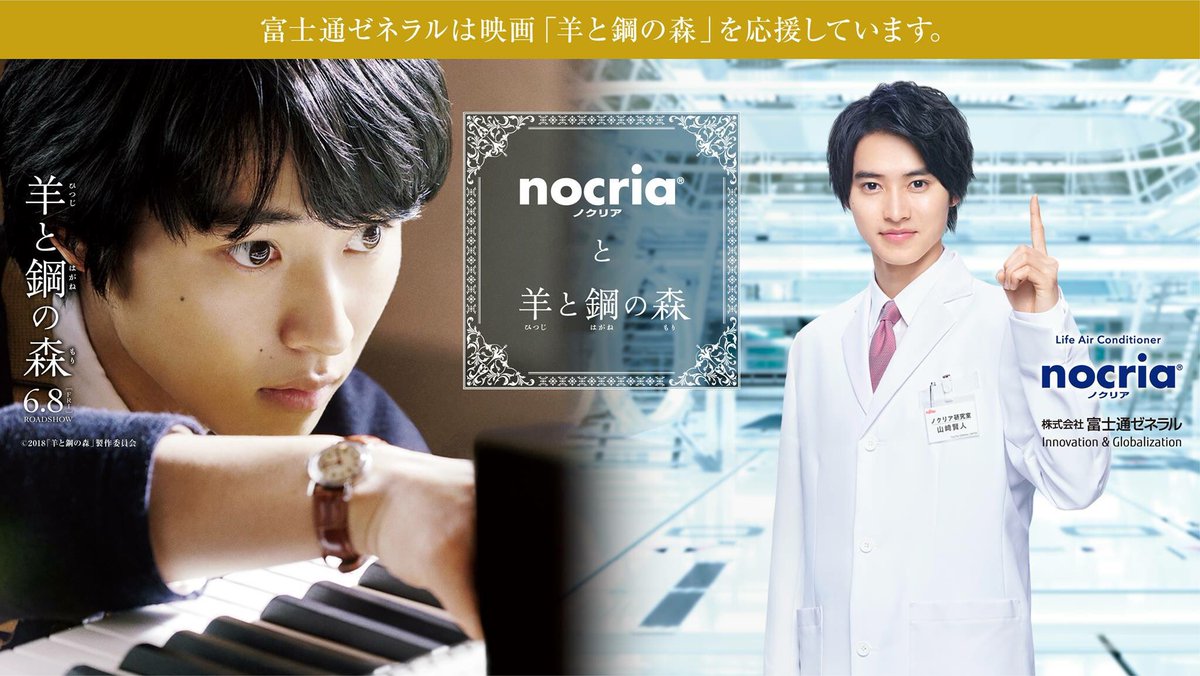 Remember this nocria x JoJo collaboration from last year? =D
The aircon makers are once again running a campaign, this time to commemorate the release of 「Hitsuji to Hagane no Mori」! Apart from a contest that fans in Japan can participate in, a huge wallpaper advertisement will also be put up along the passageway within Shinjuku station (Tokyo Metro Marunouchi Line) from 4 to 10 June. The ad should be 14.5 metres long and 2.1 metres high, so you get a chance to have a 2-shot with a life-size Yamazaki Kento.

Furthermore, from 8 to 21 June, when you watch 「Hitsuji to Hagane no Mori」 at Toho Cinemas Shinjuku, 2 versions of Fujitsu nocria CMs will be aired back to back before the actual movie starts (during the commercials and previews).