From Fujitsu's FB post today:
We've changed our cover photo for the release on 19 April.
Our company supports Movie「KINGDOM」.
Everyone, let's get hyped up!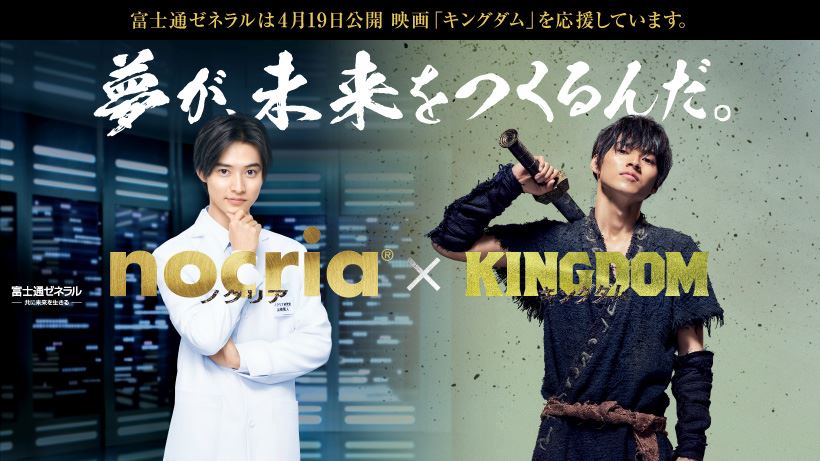 The title reads "Dreams Create the Future."
It's really sweet of Fujitsu to be so supportive of Kento's works ne. They previously put up that 14.5m long and 2.1m (full height) advertisement in Shinjuku station for JoJo in 2017 and for Hitsuji last year. I wonder if they'll do one for Kingdom this year.