The whole of today, I was with Yamazaki Kento-kun having Saiki Kusuo no Ψ nan interviews? After it ended, there was still some time left before Suda-kun's radio show, so we went to my favourite Genghis Khan?? It's been a while since we could talk so comfortably, it was fun? This movie can be enjoyed even by families, couples, or elementary school students! I'm counting on you for October!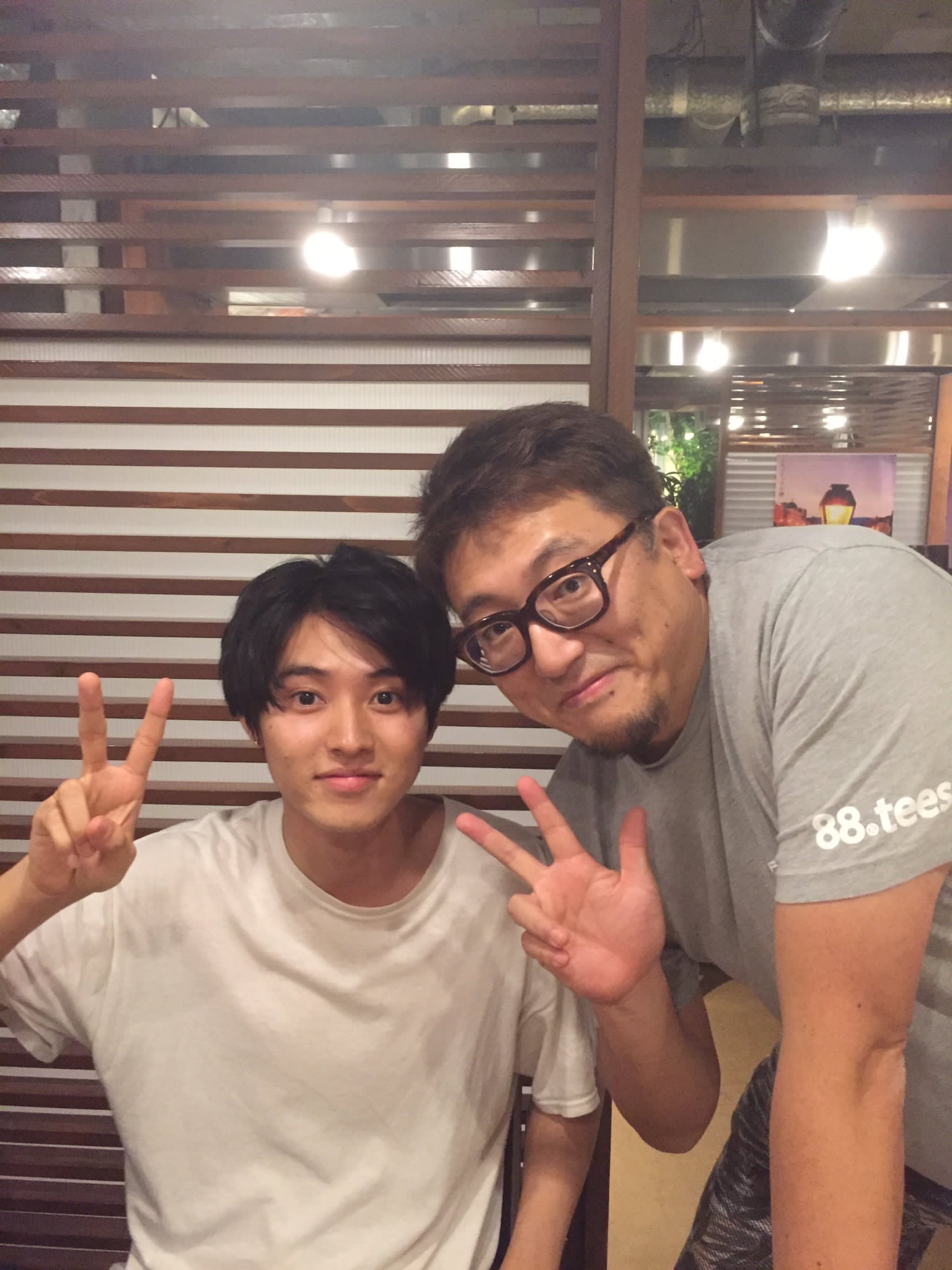 Notes:
– Director Fukuda tweeted this at 1.42am JPT on 22 Aug.
– Kento was guest on Suda Masaki's All Night Nippon which broadcasted live at 1am, 22 Aug.
– Genghis Khan is a Japanese grilled mutton dish, specialty of Hokkaido.
– Saiki Kusuo no Psi Nan opens on 21 Oct!