This is the other part of the JoJo SP that aired before the release. If you missed the first one I posted, head here. In this part, Yamazaki Kento, Kamiki Ryunosuke and Arata Mackenyu sets out to pray for dai-hitto for the movie, and they find some treasures along the way.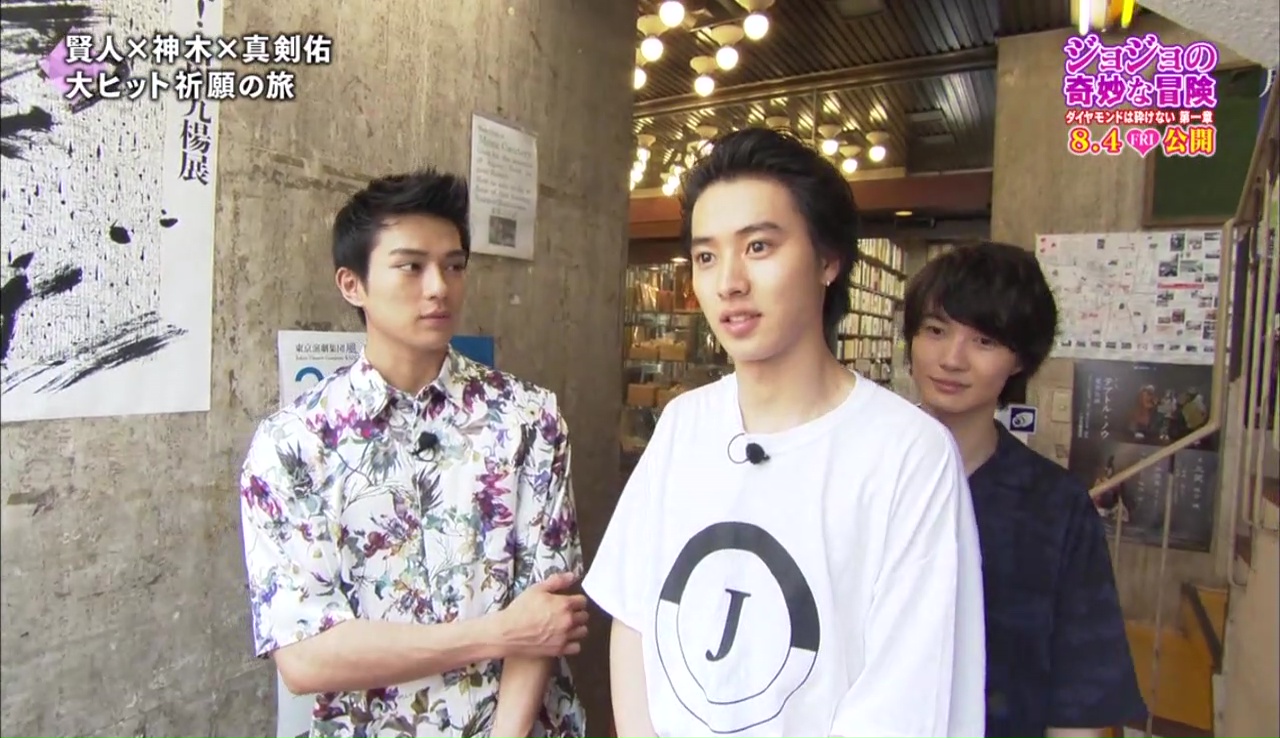 MF (raw, 720p, 24mins)
pw hint: URL/name of this site
They started out in front of the Shueisha building, then walked along the vintage books street in Jimbocho, in search of the very first issue of Shounen JUMP in 1987, where JoJo's Bizarre Adventure was first published. That's 30 years ago, before any of them were born.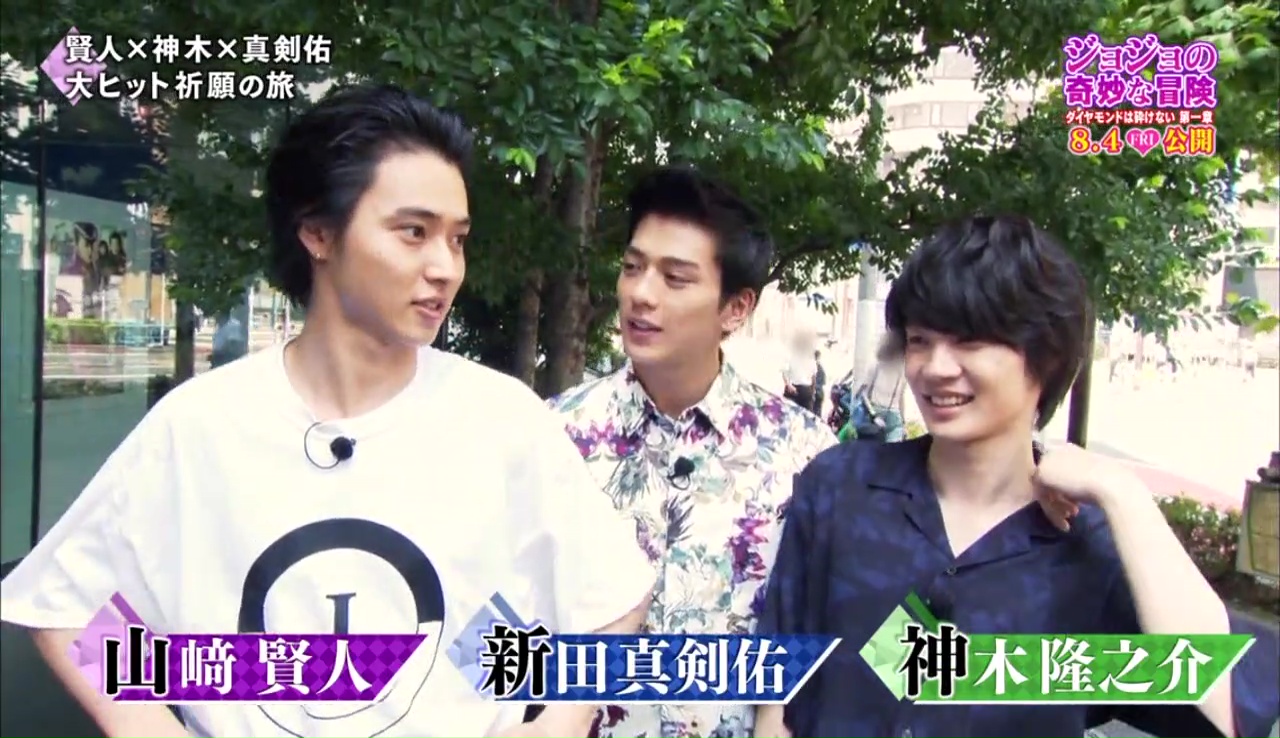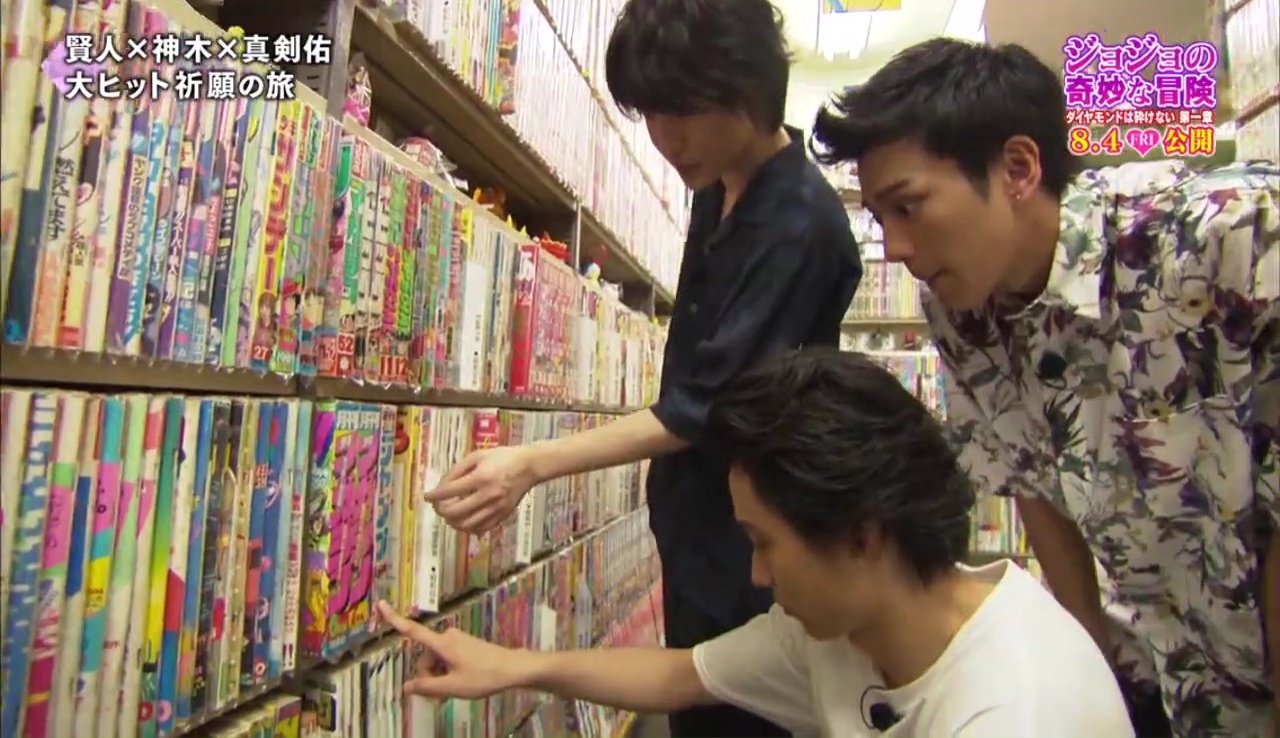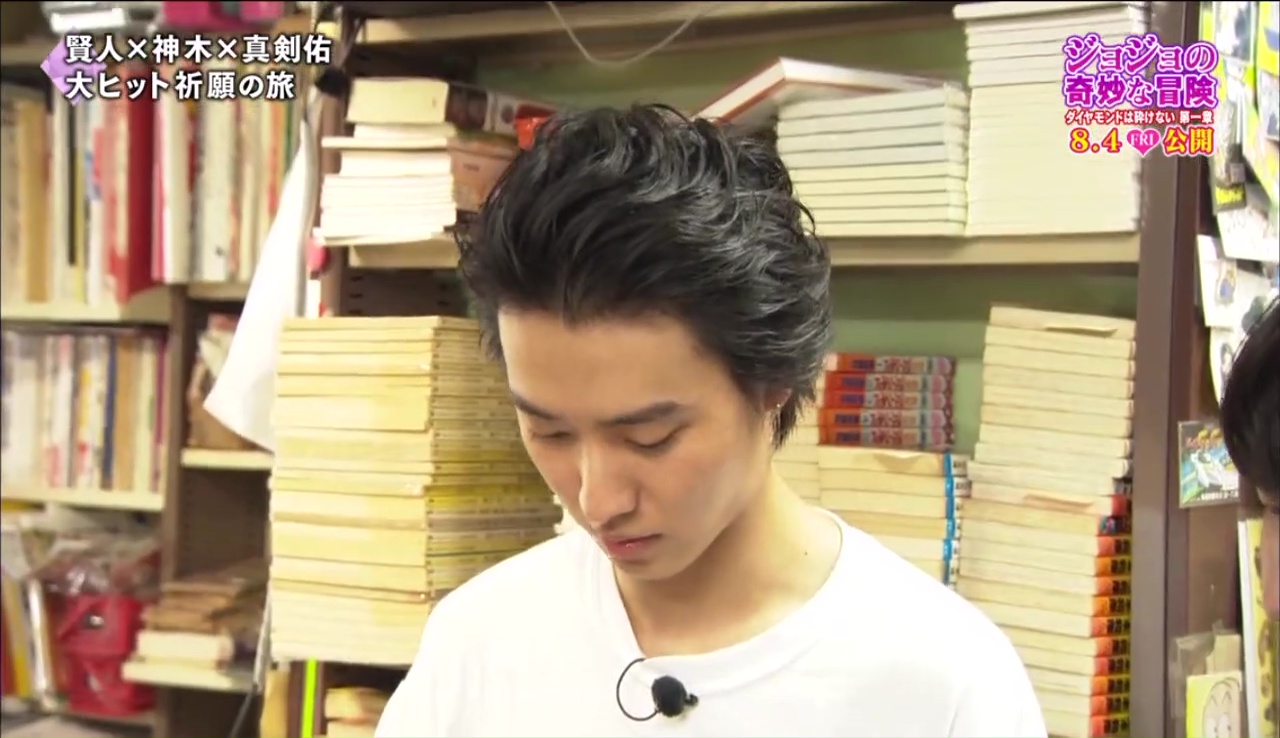 After a tea break, they headed to Hie Shrine where they prayed for the dai-hitto, and then found some really interesting JoJo paintings by Araki-sensei. "This is from Steel Ball Run, the 7th arc, Johnny Joestar and Gyro Zeppeli." And the second picture was "from the 2nd arc. Joseph, Zeppeli and Lisa Lisa." Kento found Crazy Diamond, Killer Queen (Kira Yoshikage's Stand) and even Gold Experience (Giorgio Giovanna's Stand) in the picture too lol~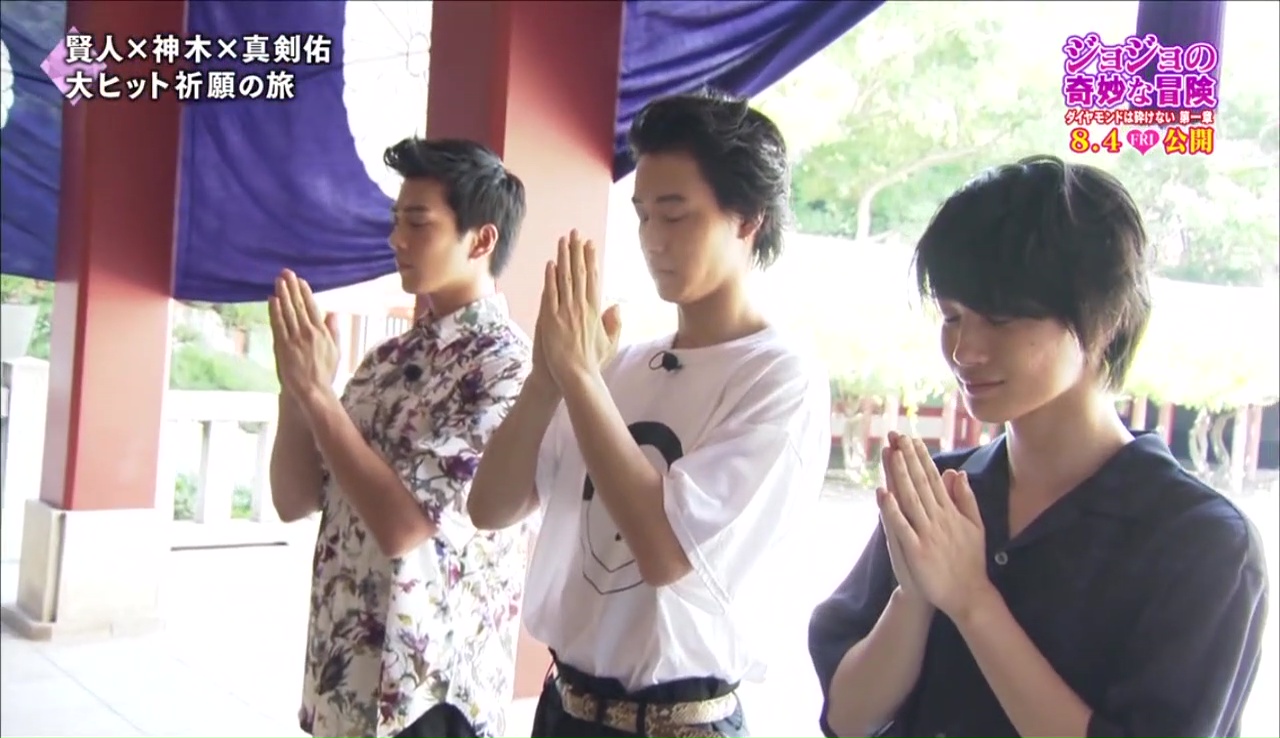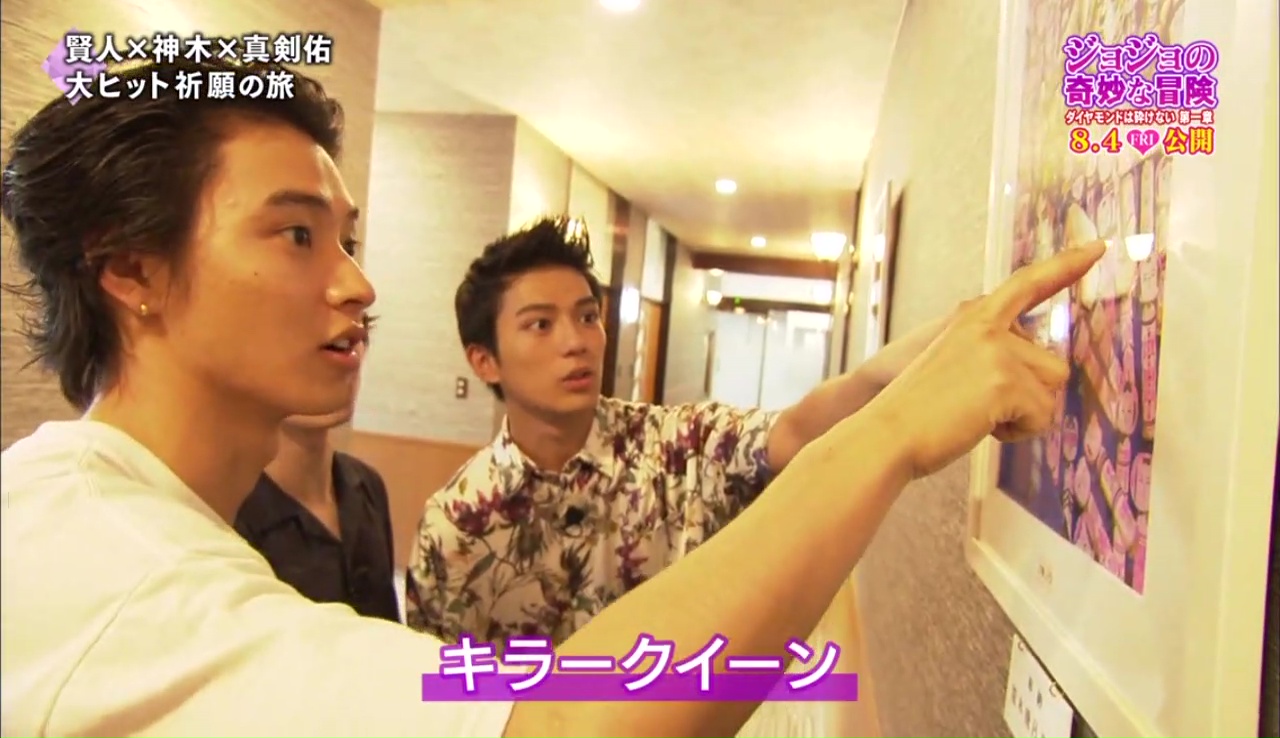 Then they came to a picture of Jonathan Joester and Zeppeli, and tried to imitate the pose =D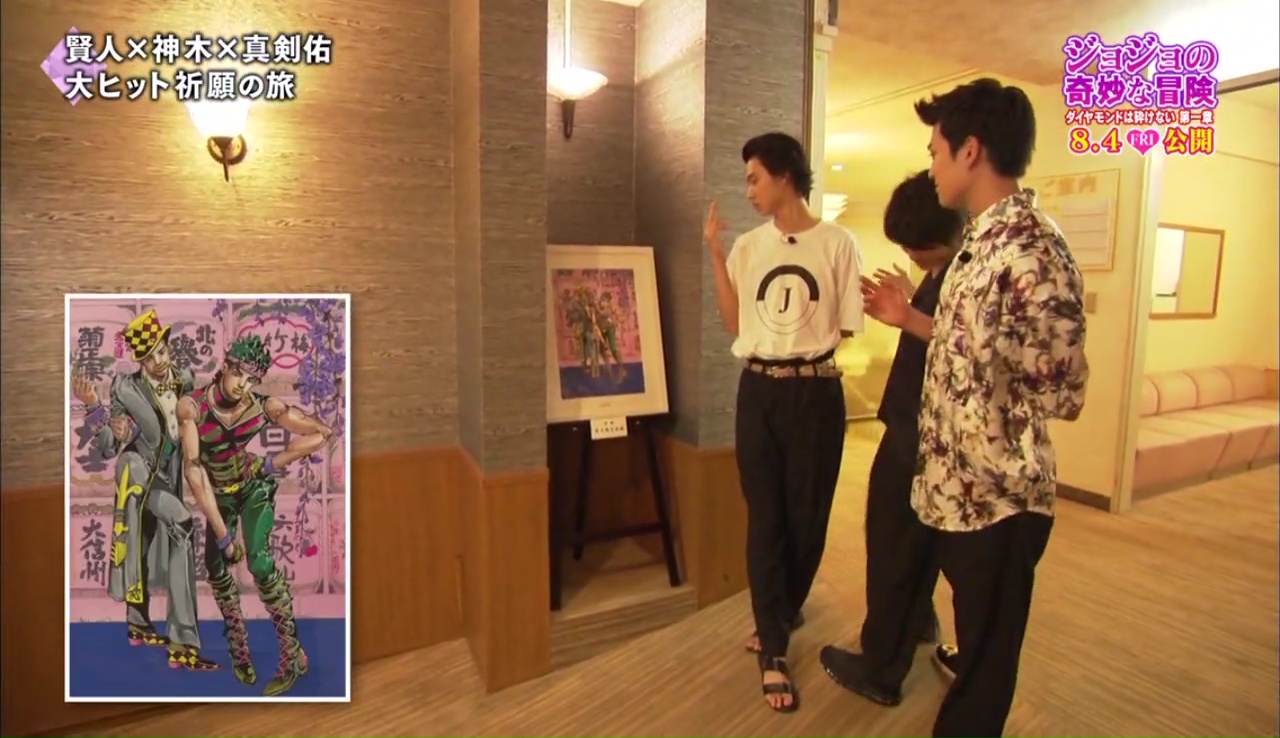 After which they went to the Spanish restaurant and started talking about the filming in Spain etc. Part of it is similar to the other clip… But there's this new footage from the Making of Okuyasu x Josuke hehehe~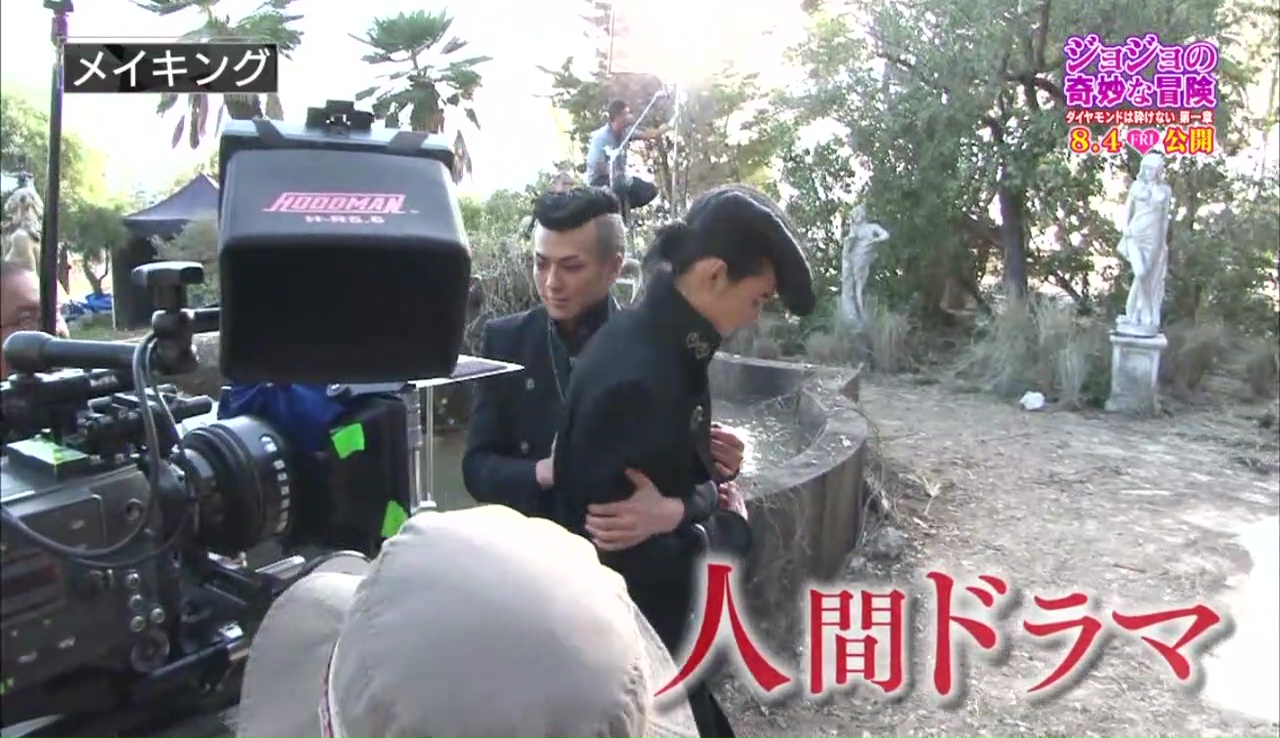 And also this Josuke x Koichi scene which never made it to the actual movie.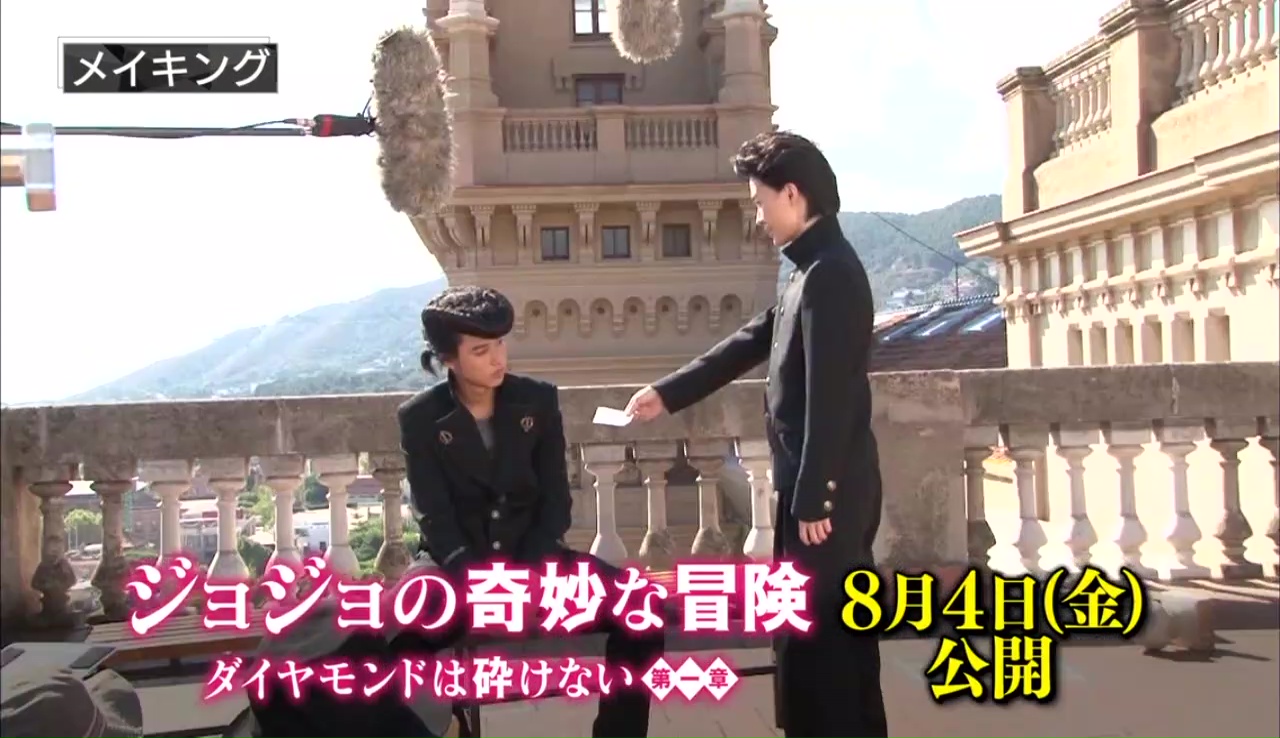 I hope they show this in the DVD as a deleted scene or something.