The "movie ticket" maeuriken for Hyouka will go on sale from 4 August. The theatres list can be found here.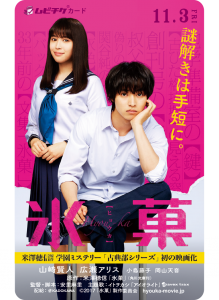 And the bonus gift is this A4 size clearfile: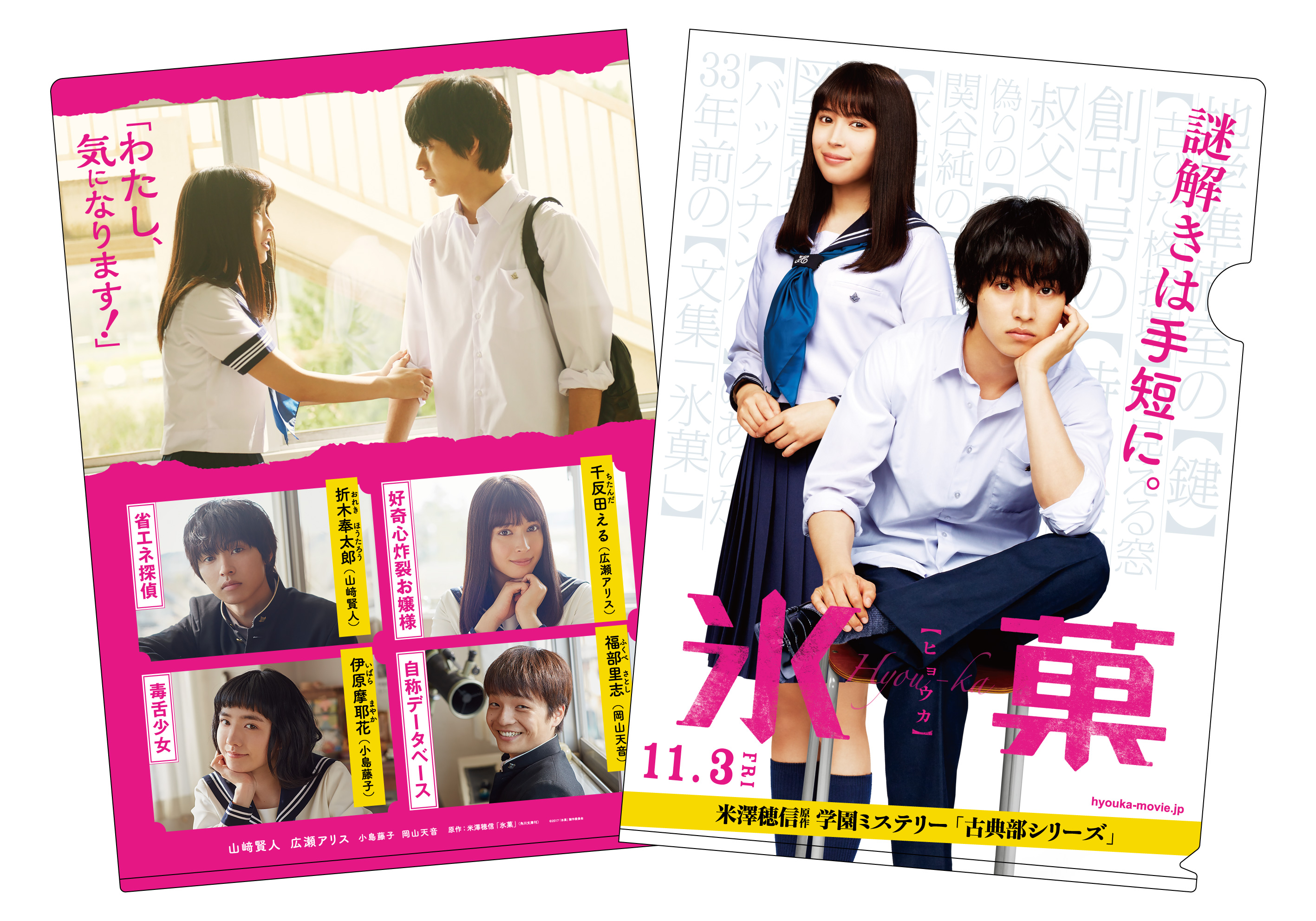 Update: 7-11 will also sell the maeuriken c/w goods (soft toy mascot of Houtarou or Eru) instead of the clearfile. Pre-orders also start on 4 Aug. More details here.