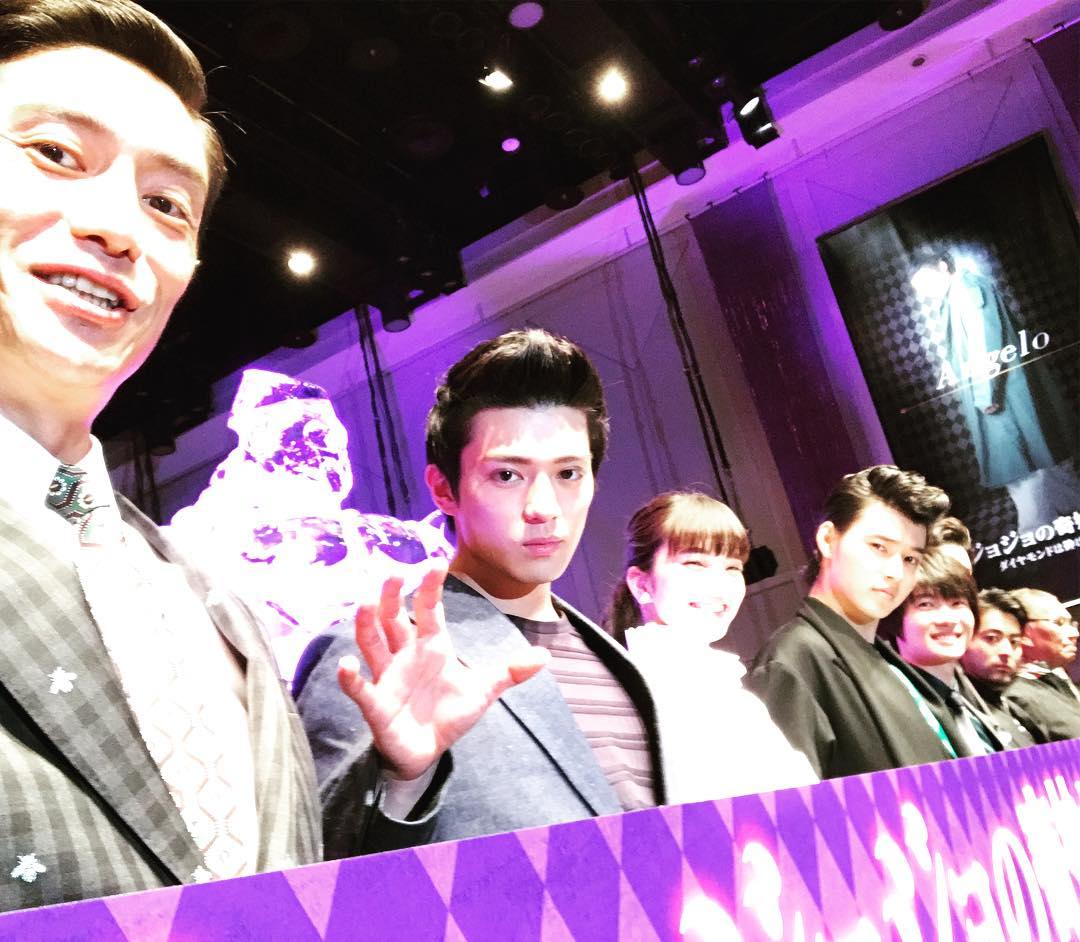 Usually there'll be many screenings before a movie release. But this time, this is the one and only screening held as a Premiere!!!
Okada Masaki-kun is blocked by someone…Sorry…
#JoJo's Bizarre Adventure Diamond is Unbreakable Part 1
#Japan Premiere

#Yamazaki Kento
#Kamiki Ryunosuke
#Komatsu Nana
#Okada Masaki
#Arata Mackenyu
#Yamada Takayuki
#Iseya Yusuke
#Miike Takashi
He also shared a photo of the JoJo bento that the cast received during the premiere.