JOJO that opened yesterday!
The stage greetings were held today, the second day of release.
But, the stage greeting with these guys here was a real thrill lol
It was messy, there were spoilers, and there was Kento who gave a really good comment before getting off the stage. But even if it's such a greeting, I'm glad that I got to enjoy myself with these guys whom I do not see always!
Well then, people who have expectations, and people who don't have expectations, please be sure to watch!!! #jojo's bizarre adventure
#jojo's bizarre adventure: diamond is unbreakable part 1
#stage greeting #JOJO
#TOHO cinemas roppongi hills

#yamazaki kento
#kamiki ryunosuke
#komatsu nana
#okada masaki
#arata mackenyu
#yamada takayuki
#iseya yusuke
#miike takashi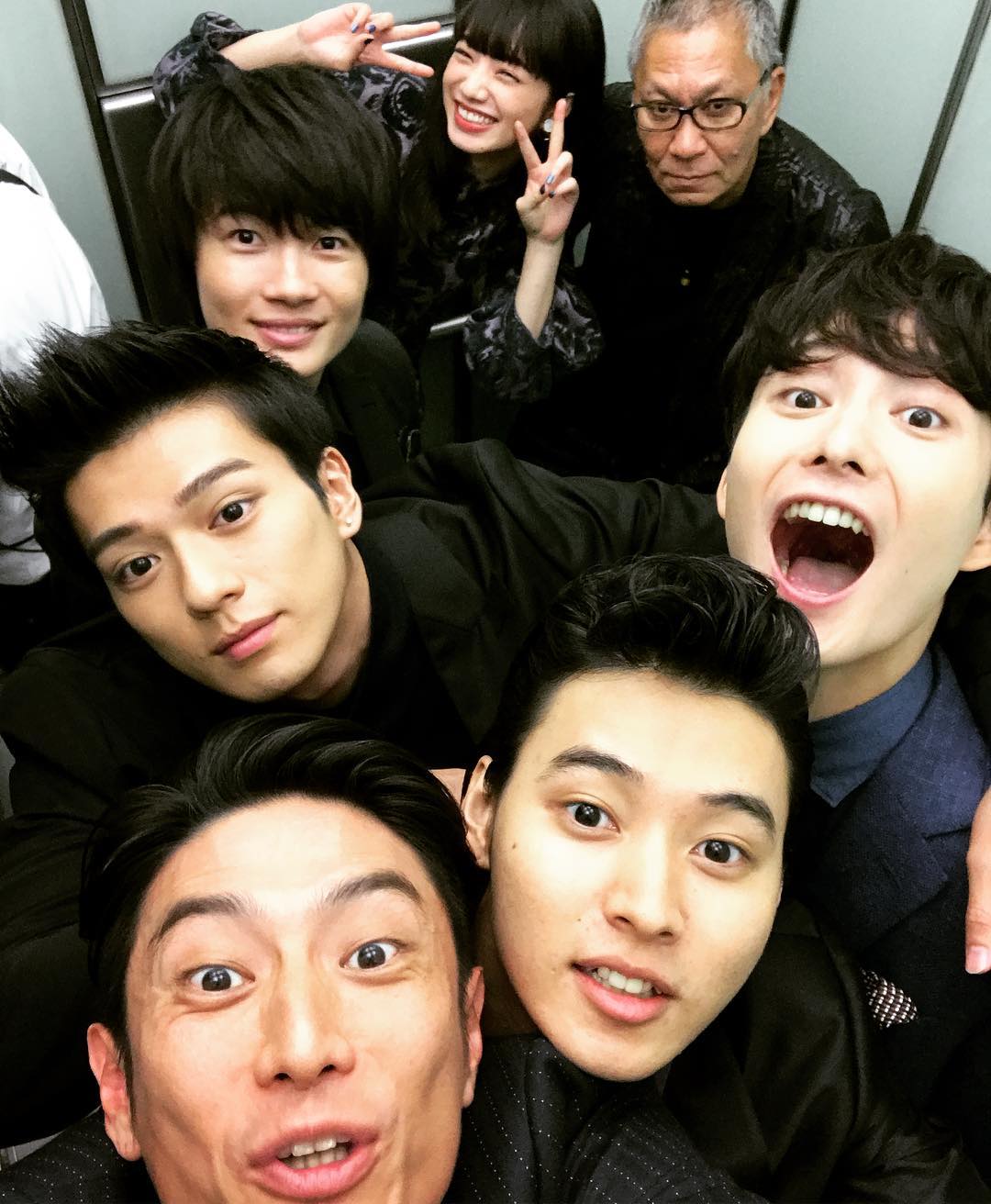 Lol~ during the second aisatsu today (the one I attended), someone (Okada?) gave out some spoilers and some (Mackenyu? Yamada?) were trying to cover it up but making it worse etc. It was hilarious. I was laughing non stop. Iseya-san also said he has attended so many aisatsus before but this is the first time he doesn't know what to say hahaha. I love this bunch of people.