As reported earlier, the ichifure premiere was held today at Marunouchi Piccadilly, and the cast and director attended the stage greeting event which was streamed on linelive.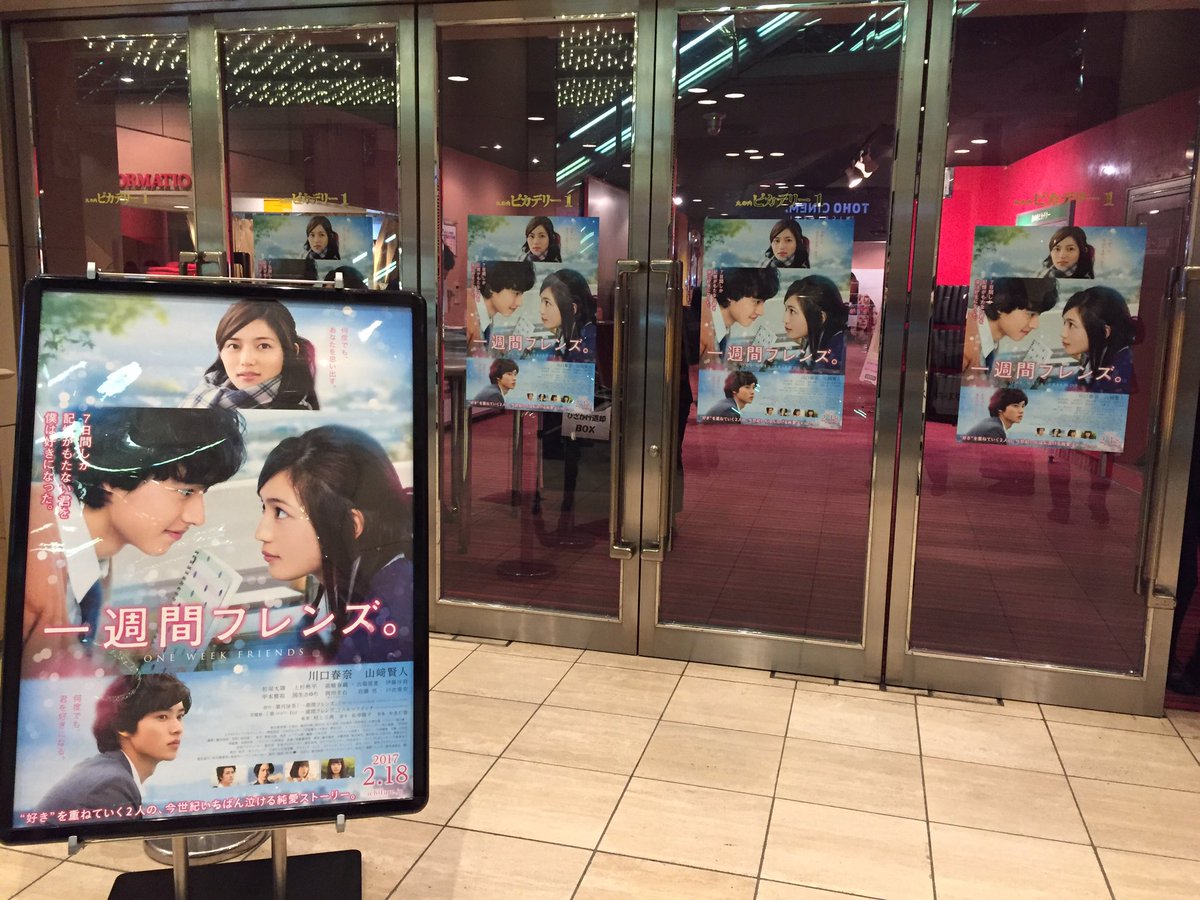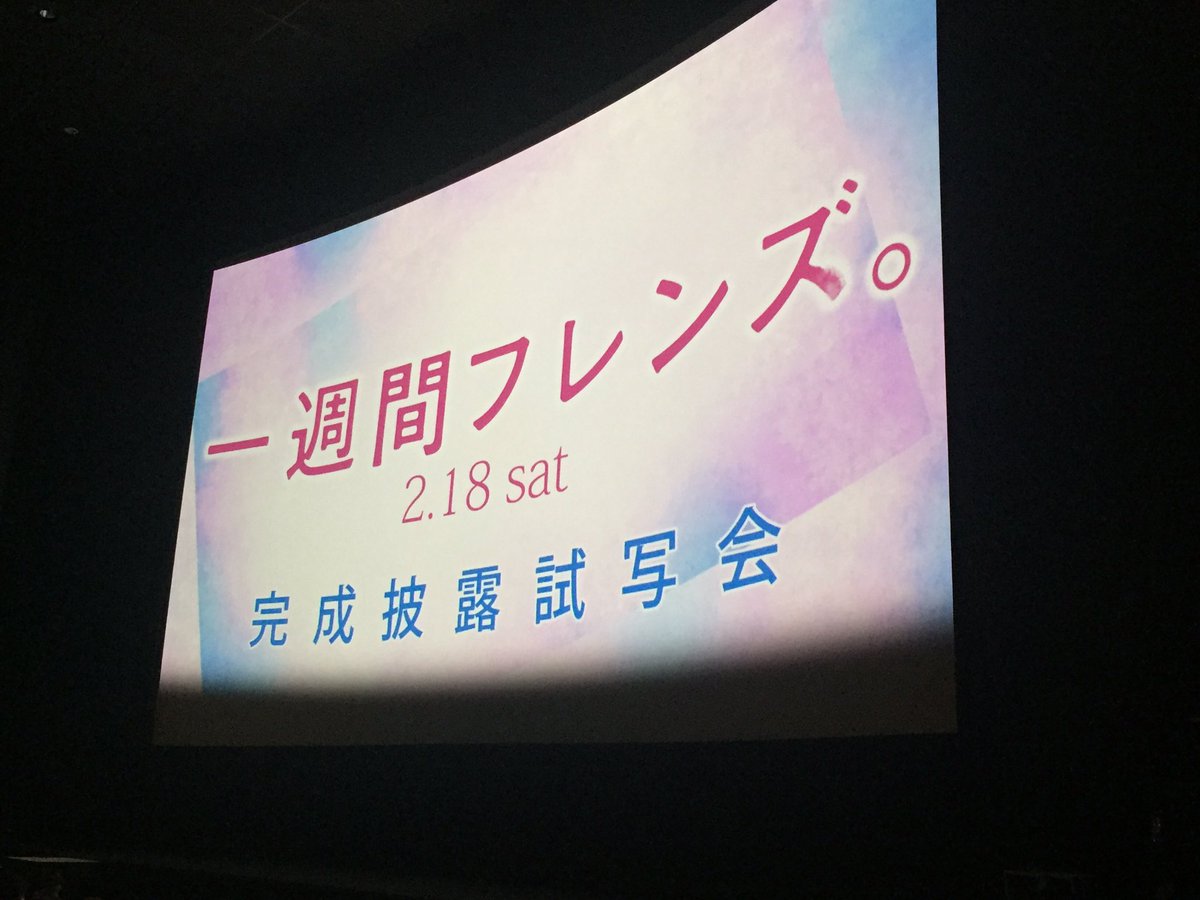 There was some delay in the streaming but we were in time to see Kento-kun, Haruna-chan and the rest doing a short greeting each before they prepared to enter the theatre. You can watch the streaming again HERE if you missed it.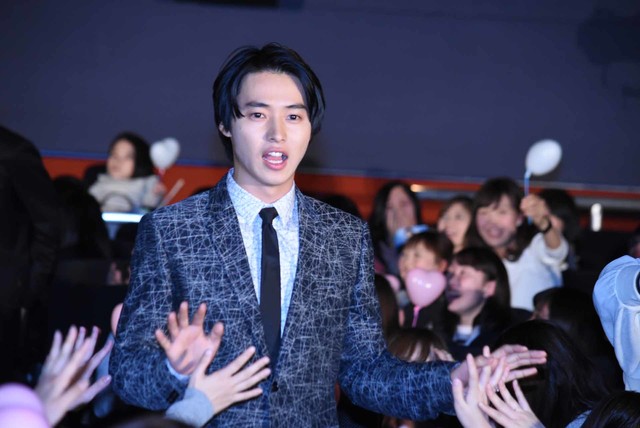 All in all, Kento was his usual self, tennen and all LOL. Right from the self-introduction, he made everyone laugh with his sudden "uh-" midway through his sentence.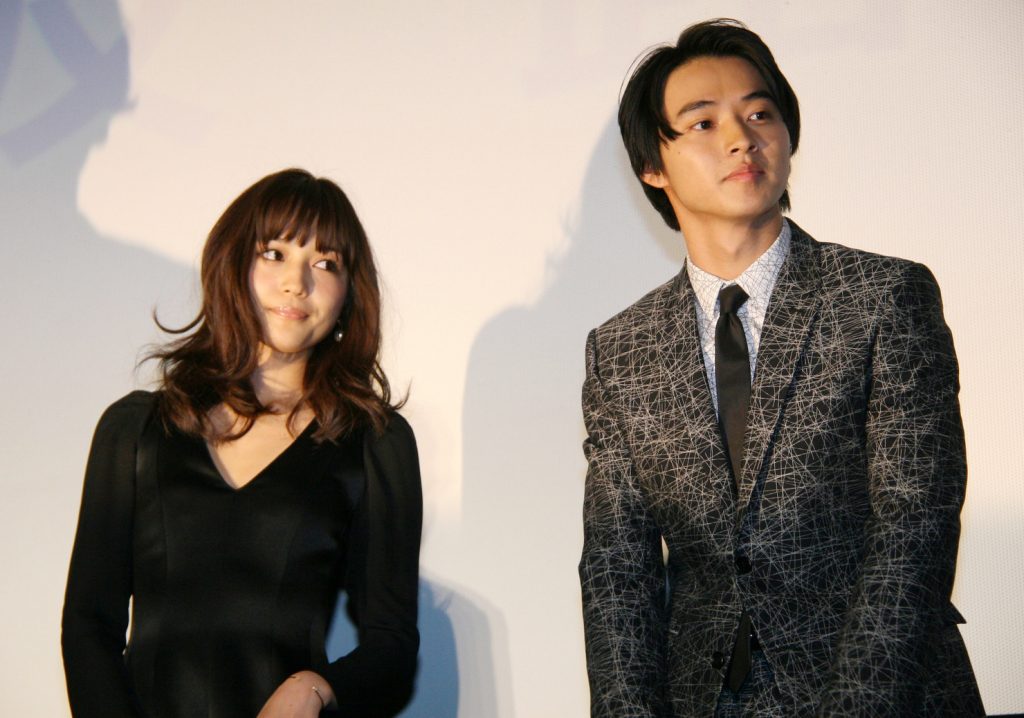 When asked on an unexpected side of Kento, Haruna-chan said that Kento was like what everyone can see, yasashii (kind/gentle), kakkoii (cool/handsome) and a little omoshiroi (funny/interesting) and kawaii (cute), like of course he's popular with girls. This is the first time they act together, and he's serious when it comes to his role… Halfway through her sentence, she turned to her back and asked Uesugi "why are you laughing?" hahaha. She said Kento's a really wonderful person. Something unexpected about Kento that they realised during the filming was: he ate a lot. Kento was like "was I eating (a lot)?" Well, I guess the filming was way back in 2015. But he did remember that they were into frozen udon thingie which they bought from the combini. They would heat it up on the stove on set before eating it.
When asked about "Kawaguchi Haruna-san", he replied "Yeah, really, Fujimiya-san is…" (at this moment, I went "eh?" and I'm sure some people also were puzzled). He realized it and changed to "Erm, Haruna-chan is…" lol. He went on to say that Fujimiya-san is a very difficult role to play. And that her switching from ON to OFF was very professional. That right after the 'cut', she'd make funny faces. The quick switch from a delicate Fujimiya-san to the funny face is like *PART* (This is Kento's sound effect, while moving his hand like a wiper from left to right). "Her GAP is like *PART*" OMG~ I almost died laughing ?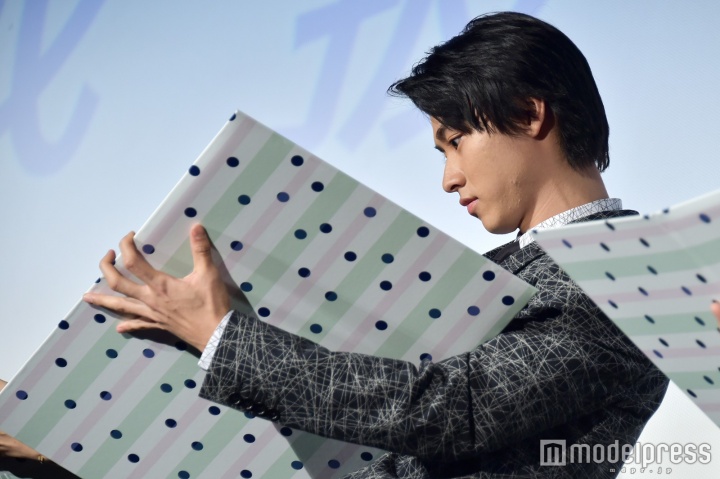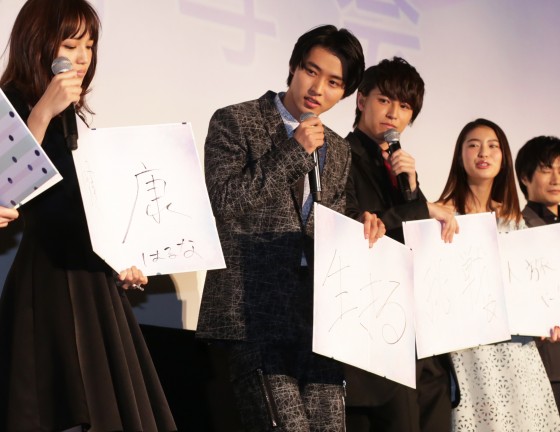 When asked to write their resolutions within 7 seconds, he wrote "ikiru" (which means "to live"). When he flipped over the chart, you can hear some people going "ikiru?" LOL. So in 2017, he wants…to live ? Hmm. Haruna-chan wrote "kenkou" (which means "health"). When put together, it can mean "to live healthily". Nice combi hehe~
At the end of the stage greeting, there was a photoshoot and video shoot, and midway through it, Kento was actually singing along with the theme song that's playing in the background! He actually also did that while getting off stage before the photoshoot but he wasn't as 'expressive' then ?
From Oricon News:
From Maidigi:
From moviecollectionjp:
There will be more reports on the event in tomorrow's WS. I've also posted some of the media photos from the event over at the Isshuukan Friends page.