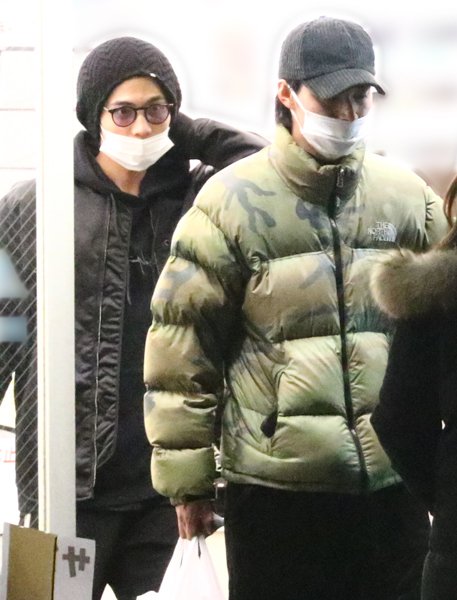 Josei Seven (15 March, 2018 issue) reports that Yamazaki Kento and Shison Jun were spotted having yakiniku together. In Todome no Kiss, Kento (23) and Jun (22) play hosts and kinda have a 'forbidden' relationship in the drama.
According to a source who works on the drama, "There are more and more girls who are being 'kyun' to death by the Yamazaki-kun and Shison-kun relationship. Although it's their first time acting together, this pair of doukyuuseis (they attended same year in school) have many common points. During the filming, they are always together and you can tell they get along really well. Recently they've been using host-like words in their talks, saying things like 『〇〇 de~su』("I am XX~~" or "This is XX~~")." Hahaha that's why they were so amused by the "ketchup de~su" in Tokusuru hito Sonsuru hito ne! 😀
It was late February, and these two were seen in a yakiniku shop near Shibuya.
According to a customer who happened to be there, "The two of them were alone eating. Although it's a shop where many celebrities go to, they were spilling with aura. They were in such a friendly atmosphere that we couldn't take our eyes off them."
Apparently, they were there for 3 hours. After leaving the shop, they dropped by the combini before heading home.