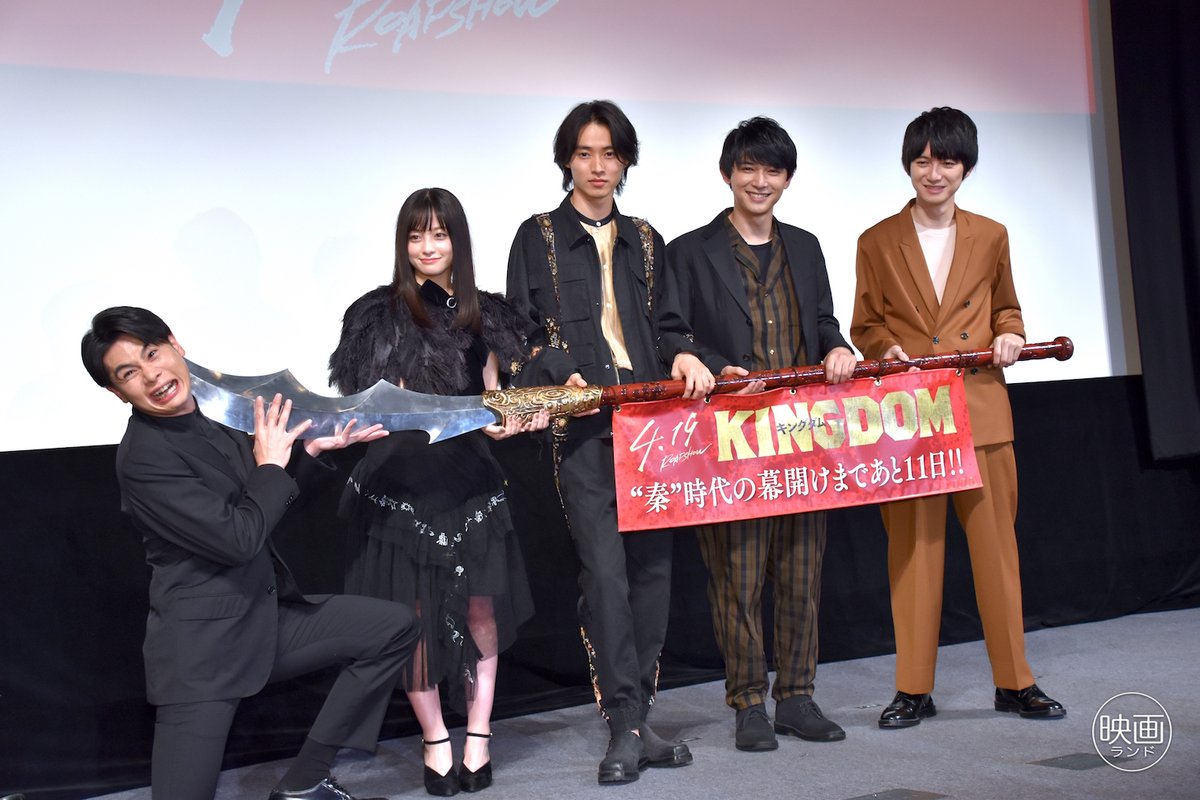 A Kingdom Pre-release Event was held today in Tokyo. During the event, a "Kingdom Character Analysis" was done for each cast who attended, and the result was:
Yamazaki Kento → The balanced-style leader type, Hyou
Yoshizawa Ryo → The serious mid-management type, Heki
Hashimoto Kanna → The impulsive leader type, Shin
Hongo Kanata → The intelligent leader type, Eisei
Ryo's reaction was, "I'm Kabe, huh? (Kabe = Wall, the kanji for Heki)". The analysis reads that "(Ryo) is the type who would faithfully follow his superior's orders. While he has a lot of patience, because he's unable to say 'no', he gets stressed up at times.". Kento was like, "That's true. He doesn't say 'no'." Ryo doesn't seem happy with the result, "Everyone else is a leader type, why am I mid-management?! Even though I was playing the King…." LOL
About Kento as Hyou-type, he's a "good team player", "good at getting along well with people", "able to handle tough situations" and "willing to sacrifice himself" for others, but while he agrees to most of it, Kento seems to doubt the part that he has a "good balance". Even his co-stars were saying he doesn't have balance, or doesn't even try to achieve a balance (he's very "my-pace" lol). But Kento said, "I'm happy. Hyou is a character I really love."
Then they read out Hara Yasuhisa-sensei's comment about Kento. "Yamazaki-kun's Shin in the movie is more charming than the manga's Shin from Volumes 1 to 5." Kento said he's really happy to hear such words from Sensei.
When asked about his memories of the filming, Kento said, "There are too many that I can't choose… but I guess there are many scenes I had with Oryo. We trained so hard for the sparring scenes and slowly got better. Then we said things like 'let's speed it up', but what we ended up doing was 'let's enjoy ourselves'. That was very memorable…".
Here are some video reports of the event, first from Maidigi:
Then from Oricon:
And this is from CinemaToday:
Photos from the event: