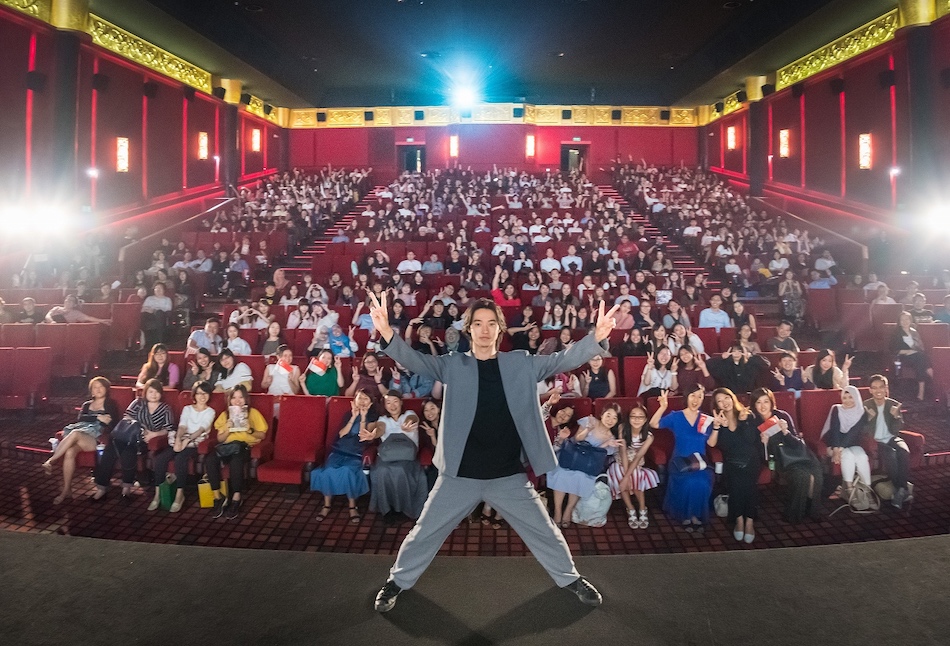 According to this article, as of 30 May i.e. after 42 days of screening, live-action movie 'Kingdom' has taken in a total of 5 billion yen in box office and reached a total of 3.7 million moviegoers. The same article also revealed that the movie will be screened in America, Canada, Germany, Korea, Taiwan etc. and the earliest theatrical release outside Japan will be in Singapore on 20 June. Apart from the countries mentioned, we also know that the movie will be screened in Malaysia starting 11 July.
'Kingdom' has taken its first step into the world. To commemorate the worldwide releases, lead actor Yamazaki Kento attended a press conference in Singapore on 27 May at 10.30am SGT. Over 60 media companies from China and neighbouring countries like Malaysia, etc. were present at the event that was held at the iconic Marina Bay Sands' Sands Theatre. That night, a Gala Premiere screening was held at The Grand Cathay @ The Cathay. It was the first ever screening of 'Kingdom' outside Japan.
Kento was much more relaxed, funny and adorable during the premiere compared to the press conference, but unfortunately there weren't any footage of that (as even the media weren't allowed to video shoot inside the theatre). If you haven't watched the press conference, you can view the livestream on TGV's facebook or some clips shared on SNS. The photo in this post was one of the group shots taken at the premiere. I'll try to write a report on that soon (sorry, I'm travelling again so hopefully next week~)!