From Location Japan's Tweet on 26 February, 2019:
The Location Japan Awards Ceremony has ended, and we're working towards finishing the proofread of our latest issue!✏️
On the cover of the issue that releases on 15 March is、、
#YamazakiKento san who appears for the second time on LJ!? He talks loads about his preparation for the role as well as inside stories during the filming of the 『#Kingdom 』 movie?? Do not miss it!
#YoshizawaRyo #HashimotoKanna #HongoKanata #NagasawaMasami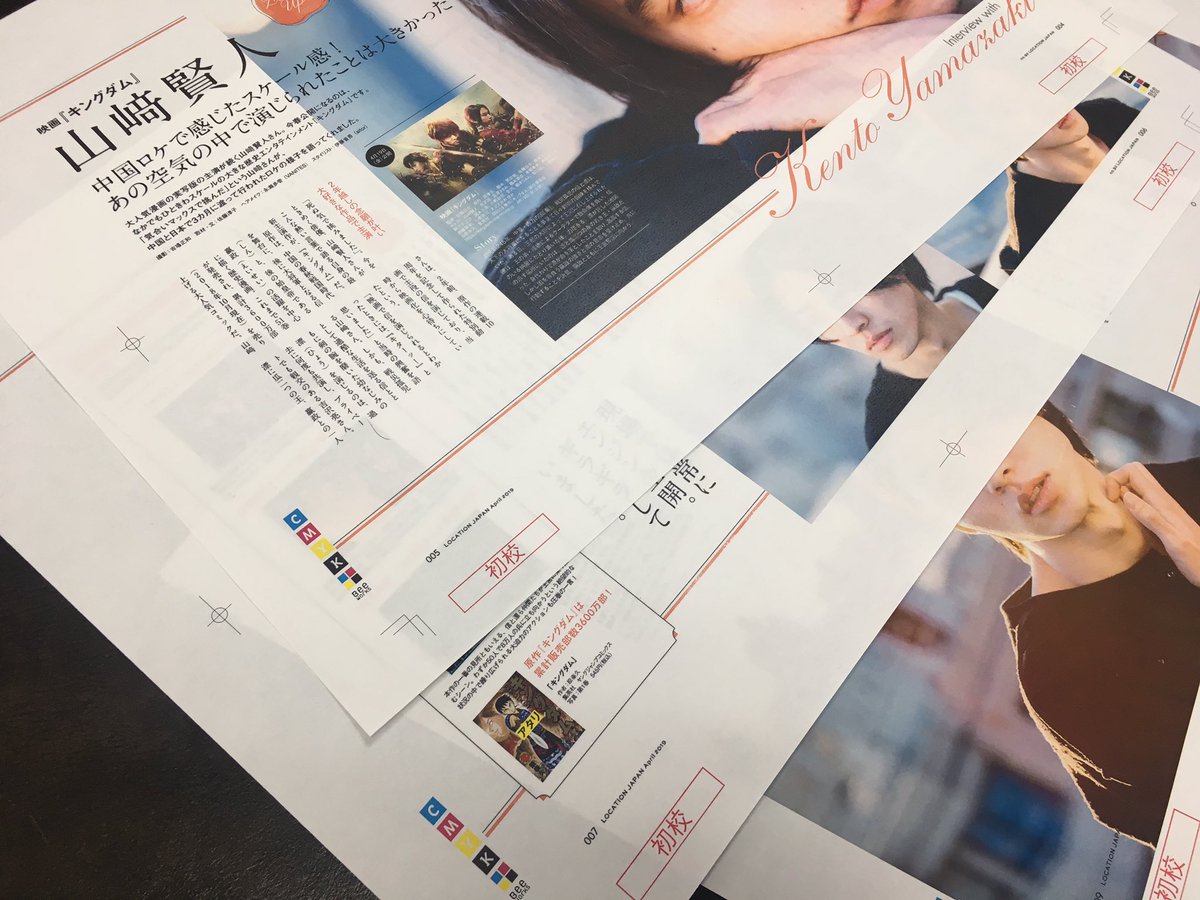 The first time Kento was featured on Location Japan's cover was for JoJo movie two years back, and he talked about the filming location in Spain then. This time he'll talk about the set in China.