The official Good Doctor twitter has been posting a 4-koma (four panel manga) called "Good Doctor Resident -NakaMaruNo's Another Story-" after each episode, featuring side stories involving the other three resident doctors in the Togo Memorial Hospital Pediatric Surgery department. It's called "NakaMaruNo" as it's a combination of their names. In the 4th episode posted today, our Shindo Minato made a brief appearance in one of the panels! Translations below each image.
–––––––––––––––––––––
『#GoodResident』
–NakaMaruNo's Another Story–
–––––––––––––––––––––

?【Episode 4】?

The three who were running around in the hospital chasing after Akari.

Then when they could finally rest…

#GoodDoctor
#NakaMaruNo
#AsakaKodai
#MatsuiDaigo
#IkeokaRyosuke
(Cameo Appearance)
#YamazakiKento
#HamanoKenta
#FujiTV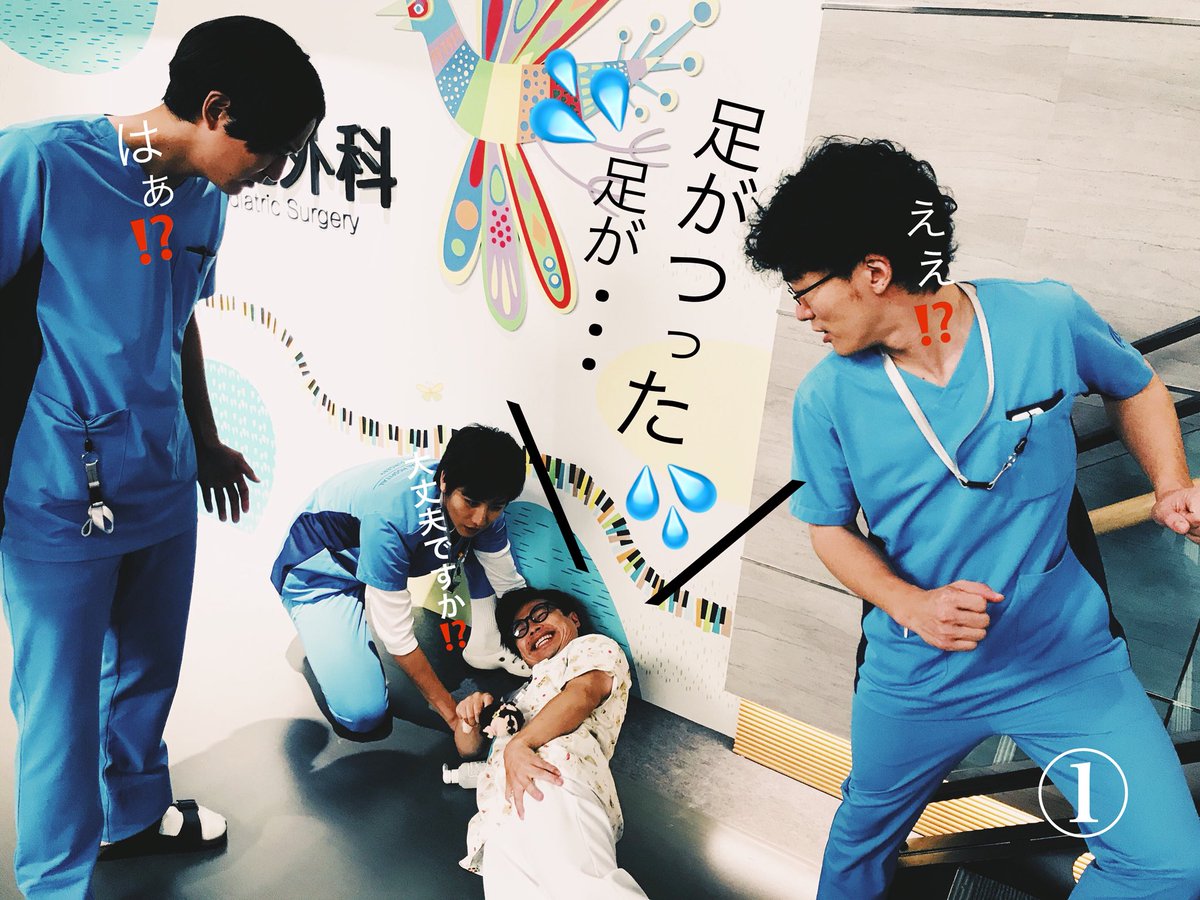 ①
Hashiguchi: My leg is cramping! My leg is…
Nakajima: Huh!?
Marui: Ehhh!?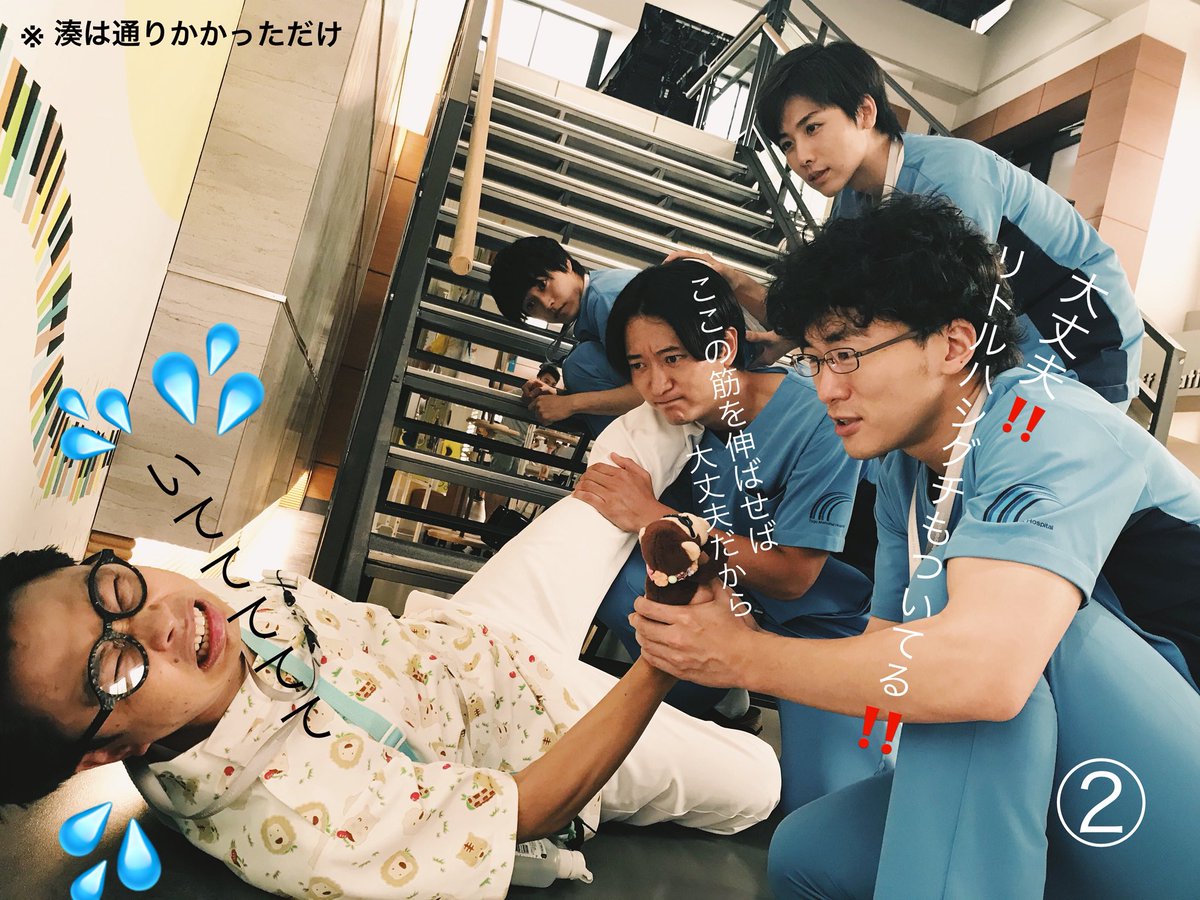 ②
※ Minato was just passing by
Nakajima: You'll be fine if you stretch here
Marui: Don't worry!! Little Hashiguchi is here with you!!
Hashiguchi: Ouuchhhhh!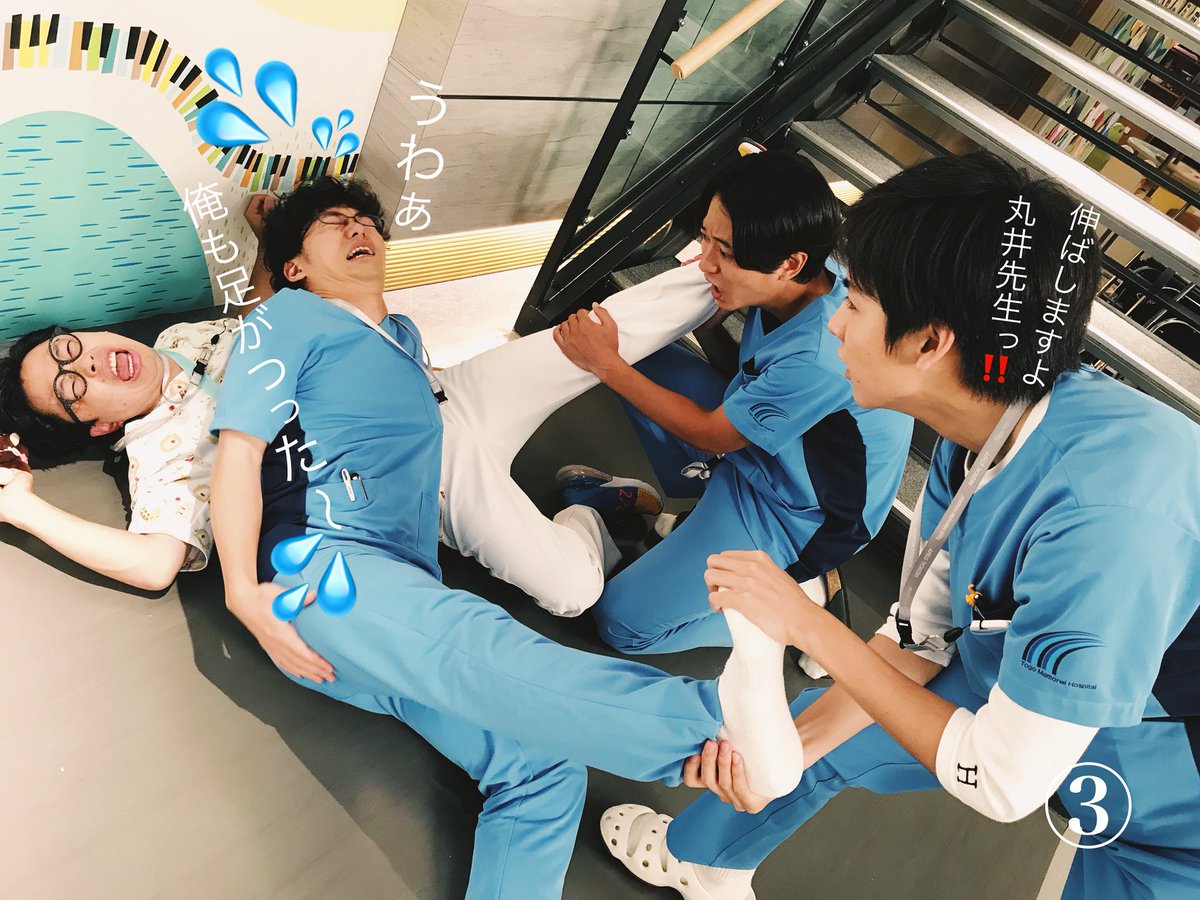 ③
Marui: Uwah! My leg is cramping too~
Nonomura: I'm going stretch it for you, Marui-sensei!!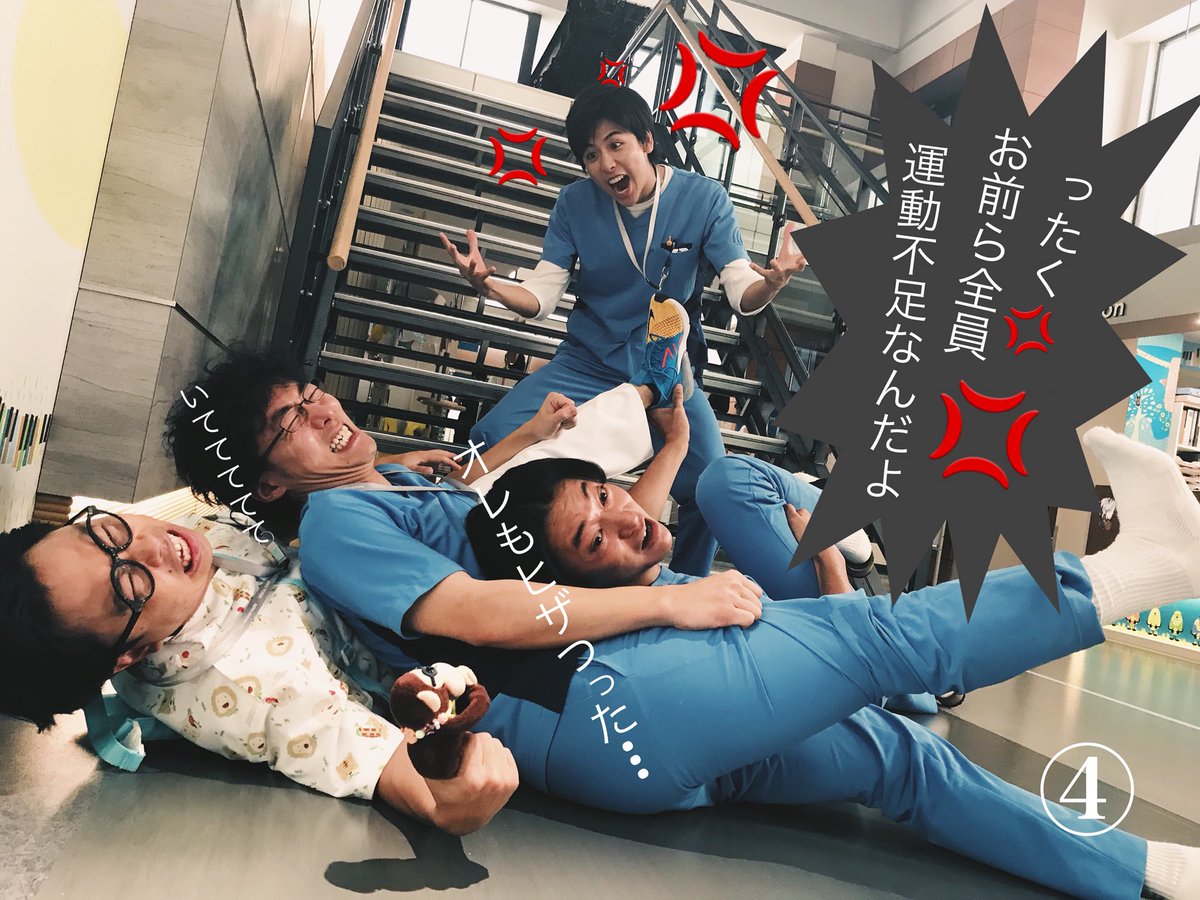 ④
Marui: Ouchhhh
Nakajima: My knee is cramping up too…
Nonomura: The hell! All of you guys lack exercise!
– End –