What a star-studded cast!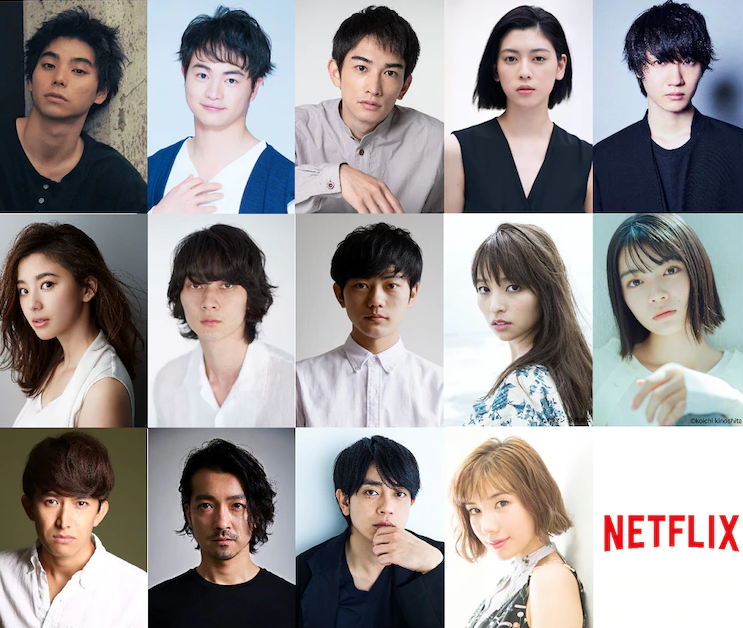 The 14 new cast and their respective roles:
Murakami Nijiro as Chishiya
Morinaga Yuki as Chota
Machida Keita as Karube
Miyoshi Ayaka as An
Sakurada Dori as Niragi
Asahina Aya as Kuina
Yanagi Shuntaro as the last boss
Watanabe Yutaro as Tatta
Misaki Ayame as Shibuki
Yoshida Mizuki as Asahi
Abe Tsuyoshi as Kuzuryu
Kaneko Nobuaki as Boshiya
Aoyagi Sho as Aguni
Naka Riisa as Mira
And the staff list! As you can see, many of them were also working on the Kingdom live action movie. I'm especially excited about Yamada Yutaka's involvement this time! I absolutely love the "One Week Friends" and "Kingdom" OSTs!
Screenplay: Watabe Yoshiki, Kuramitsu Yasuko, Sato Shinsuke
Action director: Shimomura Yuji
Music: Yamada Yutaka
Cinematographer: Kawazu Taro
Production designer: Saito Iwao
VFX Supervisor: Kamiya Makoto, Doi Atsushi
Executive producer: Sakamoto Kazutaka
Producer: Morii Akira
Production: ROBOT
Alice in Borderland will be available worldwide on Netflix in Winter 2020.