Finally we have more JoJo. This time it's a scene involving Yamazaki Kento and Kamiki Ryunosuke a.k.a. Josuke and Koichi.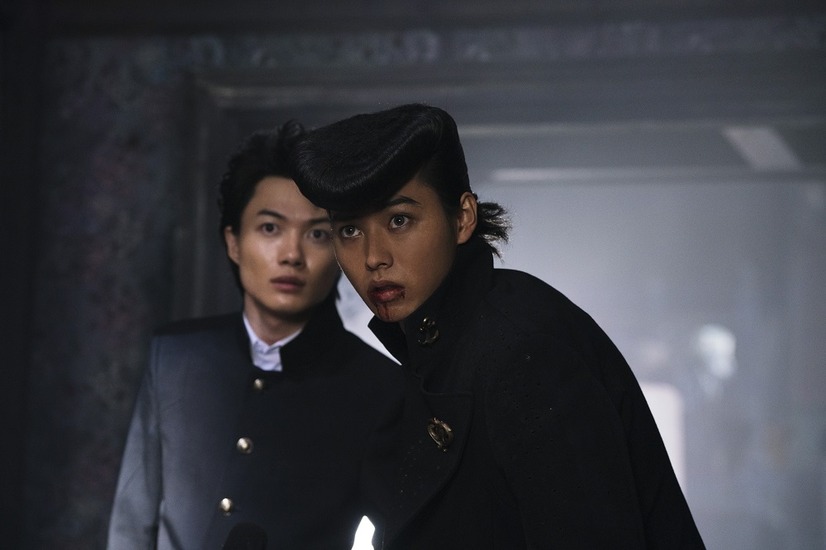 Josuke and Koichi
A western looking house which the Nijimura brothers live in, with a broken chandelier, piano and soft toys…this entire set was created within the Toho Studios. The scene that was filmed was Josuke being attacked by Nijimura Keicho (Okada Masaki).
Even when Kento was having his make up touched up, he kept the same gaze and stayed as Josuke throughout. About his unique hairstyle that was brought to life from the manga, Kento said, "It's a rather gureeeto (great) hairstyle". The word "gureeeto" is one of Josuke's pet phrases lol.
The scene went something like this: It started with a solo cut of Josuke, then Koichi appeared and called from behind "Josuke-kun!". Then Josuke went "Koichi, hide!". This was followed by a solo cut of Koichi.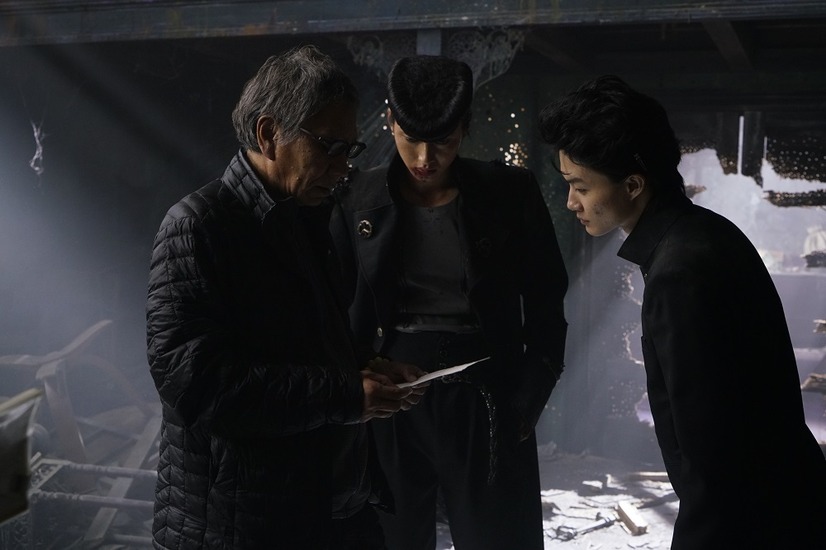 Kento and Kamiki discussing a scene with director Miike
After the filming, a press conference was held in the set of the Higashikata house's living room, along with director Miike, Okada Masaki, Mackenyu and the producer Hirano.