New poster shared by KINGDOM official Twitter & IG: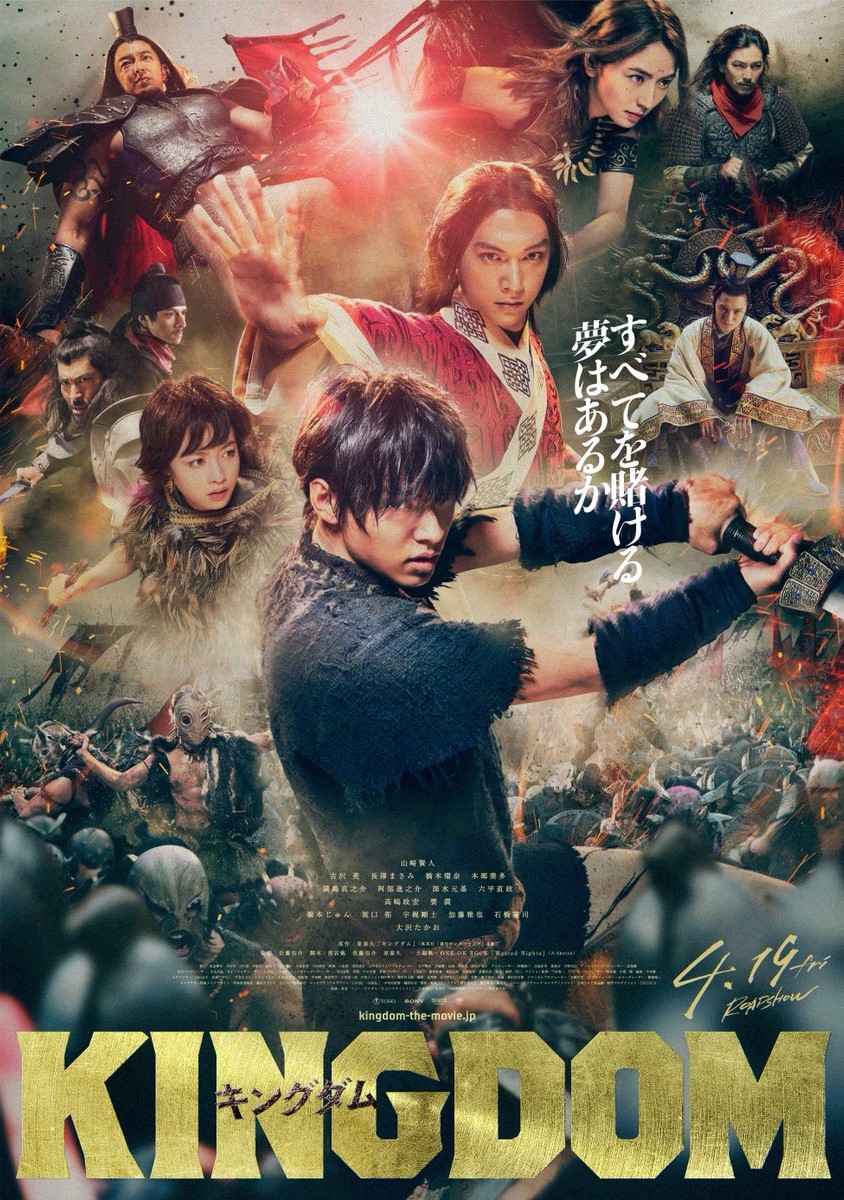 Check out the official site as well!
→ kingdom-the-movie.jp
The top, introduction and story pages have been updated with new images, and the "what's new" section now links to a LINE blog that's been newly set up.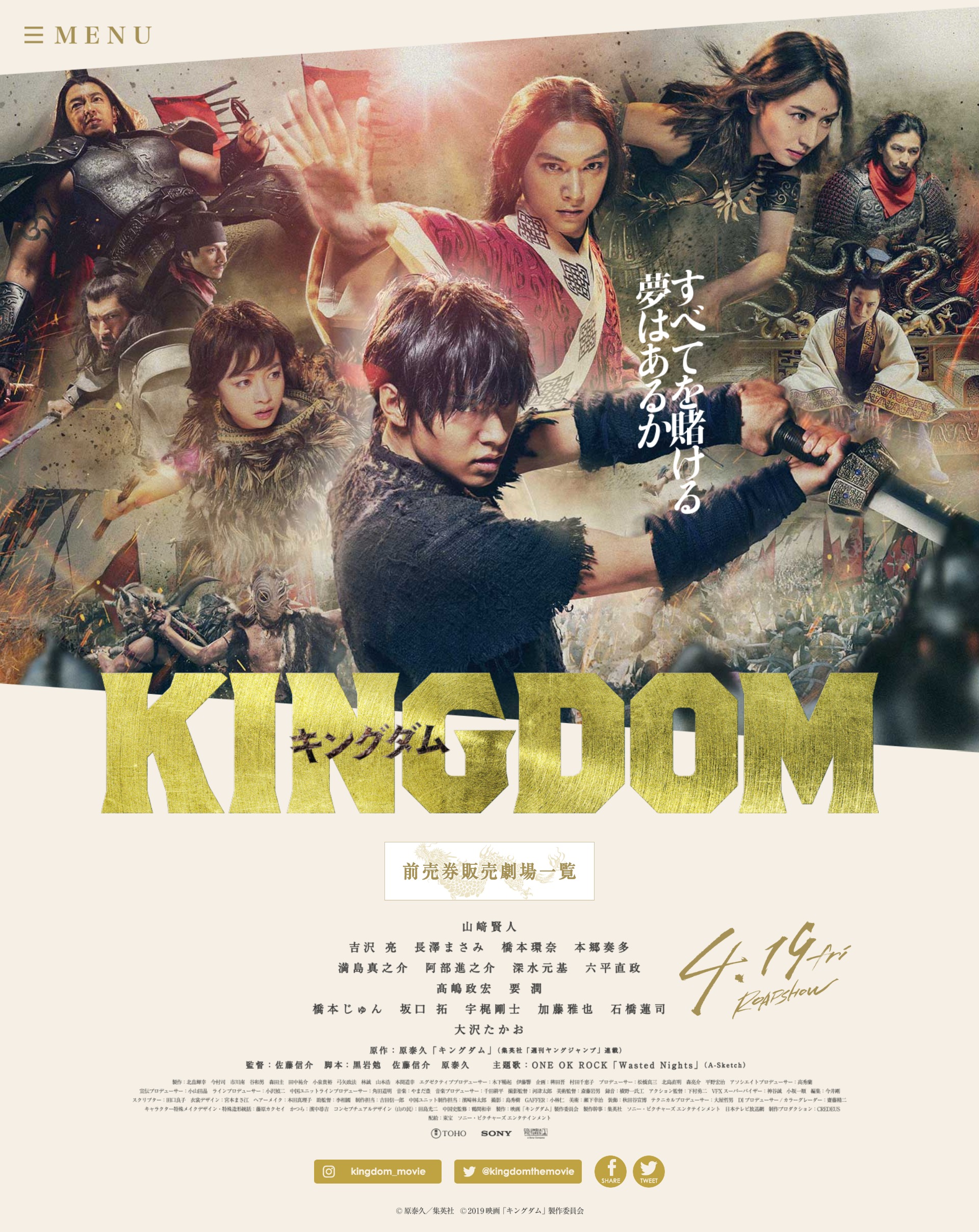 Fans have also reported that new KINGDOM flyers are placed at the theatres today. Previously, only a 2-page flyer was available. Today there was a 4-page flyer that contains so much more. Not only new scenes but also introduction of characters from the different factions in this movie. Some characters that haven't appeared in any poster or trailer so far appear here, mostly from the "King's brother's faction" like Ketsushi, Shishi, Muta, Saji, Rankai, Shukyou…
第2弾フライヤーもらった!
うーわー!
めちゃくちゃ!格好良い!?
ムタ 左慈 ランカイ 朱凶と、
メインキャスト以外も
しっかりしていて
更に期待が高まるなぁ!
⚔4/19劇場公開#キングダム#山﨑賢人 pic.twitter.com/V22zCCSHpg

— ?芝生 (@art_038) February 22, 2019
And this!!! Our boy SHIN!!! ↓ ↓ ↓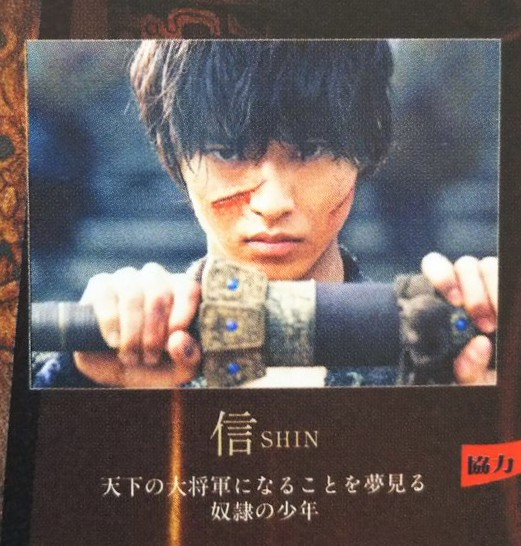 I need to get my hands on this flyer ???