I went for yakiniku with Kento-kun & Sakurada-kun, sempais who have always taken care of me〜?

It was my first time meeting Yoshizawa-kun?‍♂️

I'm always greatly inspired by these sempais who appear in big projects at the top.

Besides! Kento-kun and Dori-kun came to watch the afternoon show of Oofuri stage play today✨!

They are all nice guys…。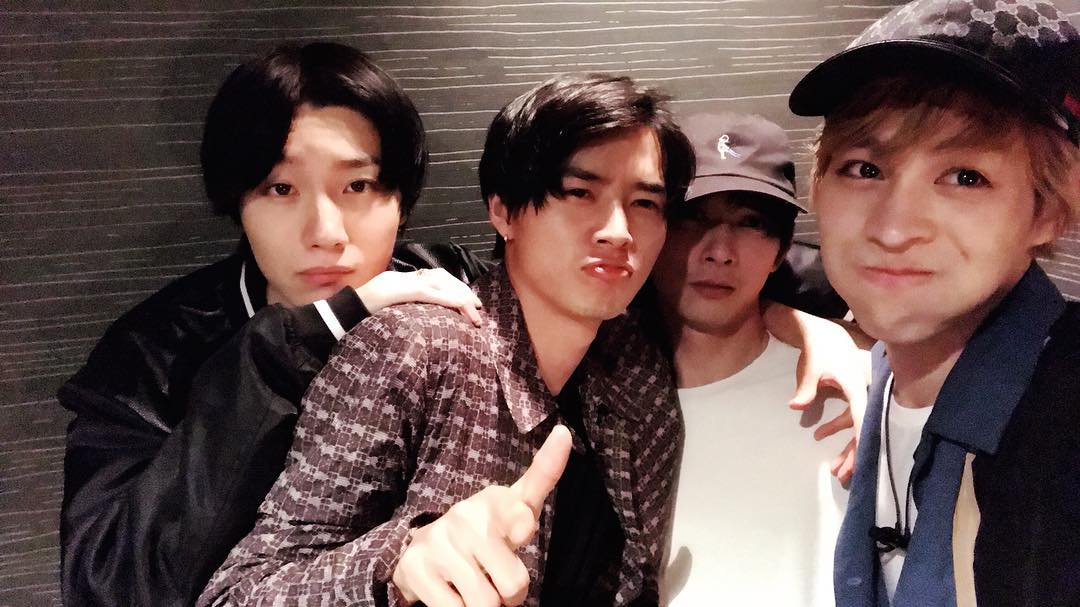 Sakurada Dori also posted the same photo on Instagram with the following caption:
Memorable. It was fun!
Yamazaki, Yoshizawa, Nishime, Sakurada.