I had to make sure I wasn't still dreaming when I checked through the notifications just now. I was literally dreaming of this in my sleep last night, but what confirmed it for me were the theme song and the photos — these didn't appear in my dream lol.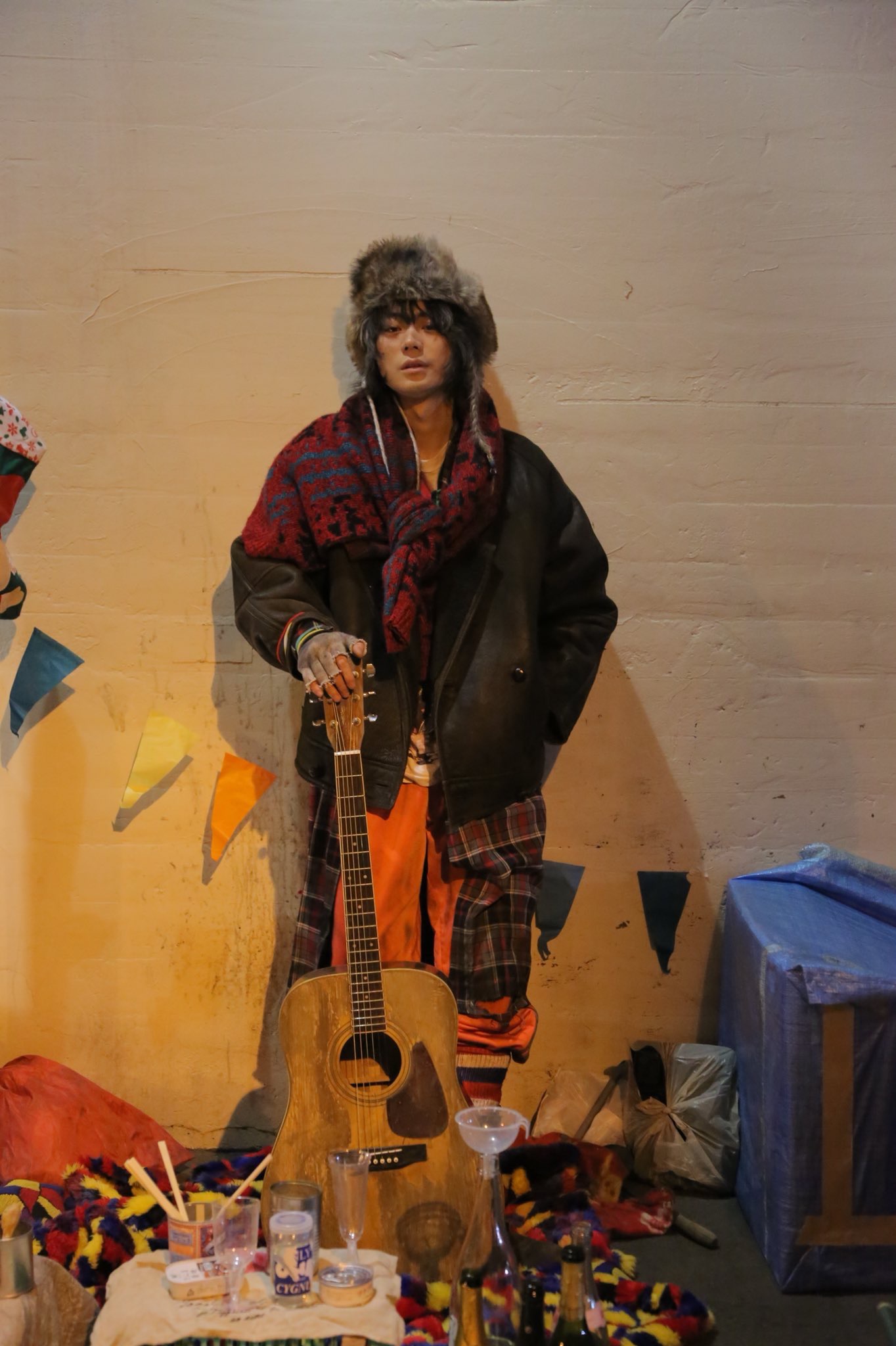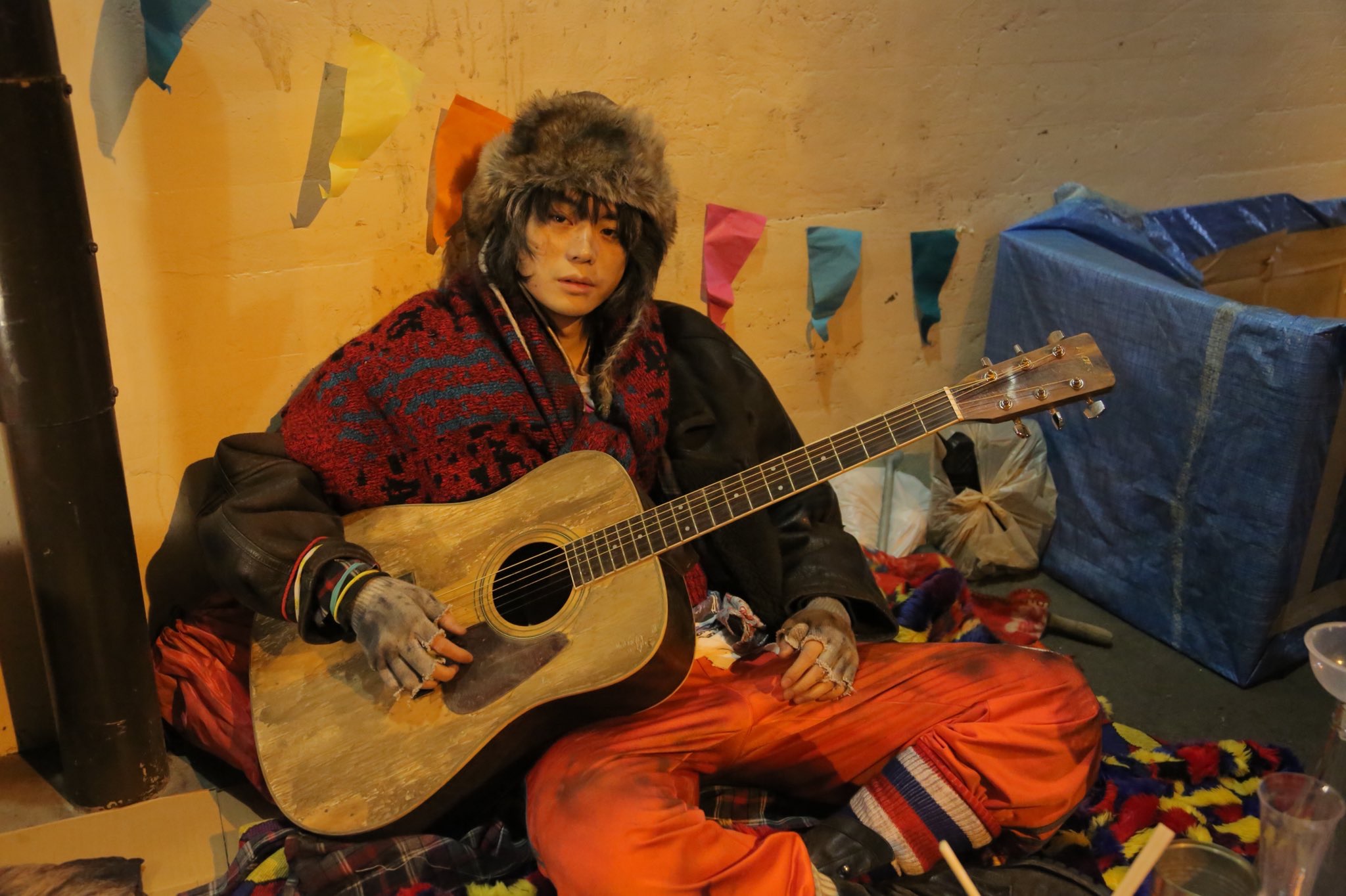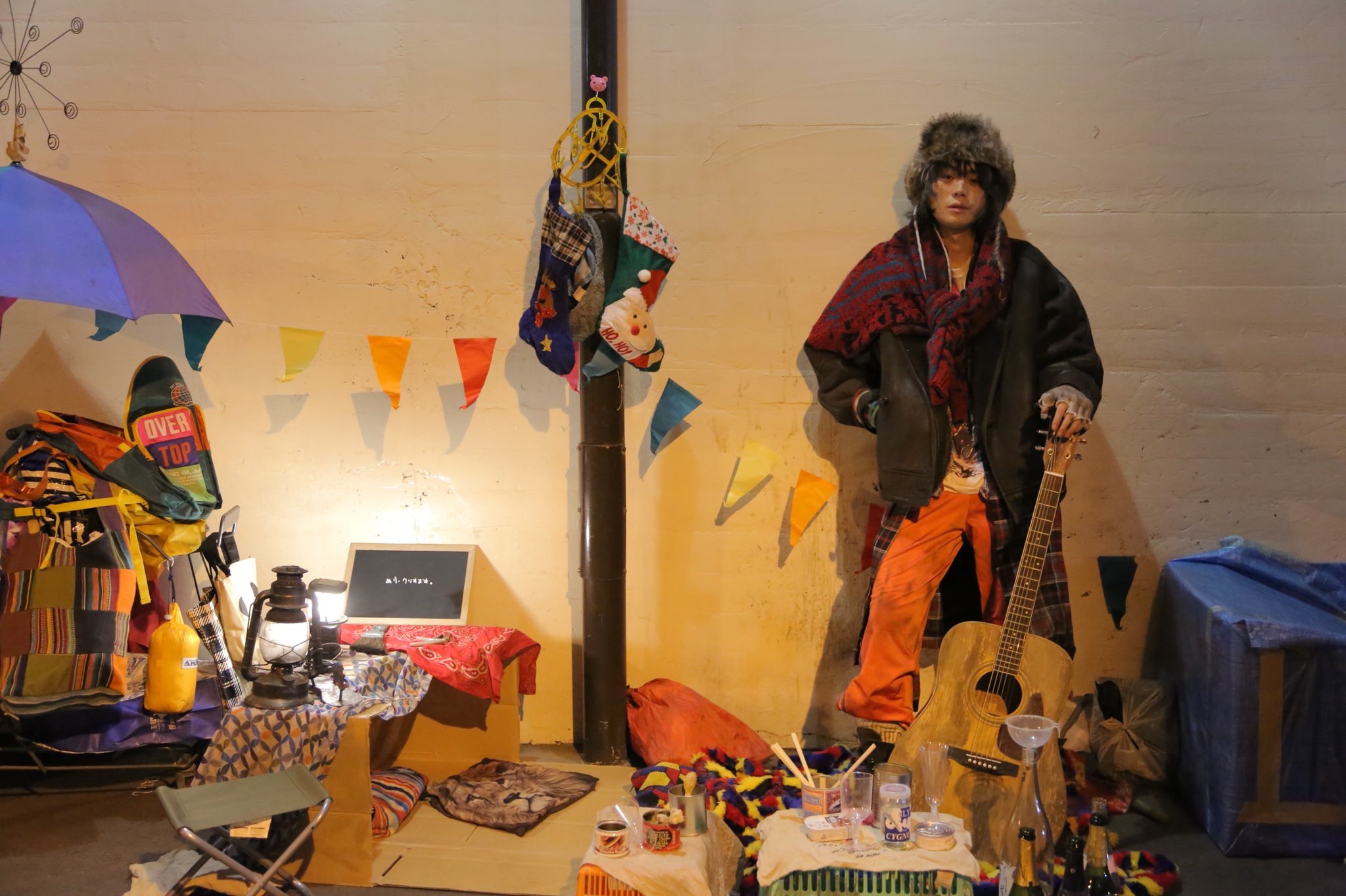 Suda Masaki will play Harumi Ittoku, a mysterious street musician who plays the guitar near Outarou's place. He performs for vagabonds and salarymen who miss the last train, and also gives words of advice to Outarou. The reason why he's there in the first place is also a mystery.
Suda will also sing the theme song for the drama, called "Sayonara Elegy". He commented, "…what kind of scenes it'll be used for, and what kind of expression would Kento have when the song is played… I imagined all these when I did the recording…"
He also said that there are many actors and actresses of their generation in this drama, and that Kento will lead the pack at the front, while he'll be the rear guard behind everyone. It's been a while since he acted with Kento so he's really looking forward to it. They've been wanting to do something together since way back. After all, they started off more as friends rather than 'actor friends' ne.
Finally sudaken again ne! And there's mackenken too. And my "momo" too lol. The casting for this drama is perfect! Now we've to pray that the script is too.