This day, they were filming the scene for "Todome no Kiss" Episode 1. After hearing from Nezu of the detective agency about his mother's recent situation, Outarou (Yamazaki) strolls along the street with mixed feelings. He glances at Harumi (Suda) as he passes him.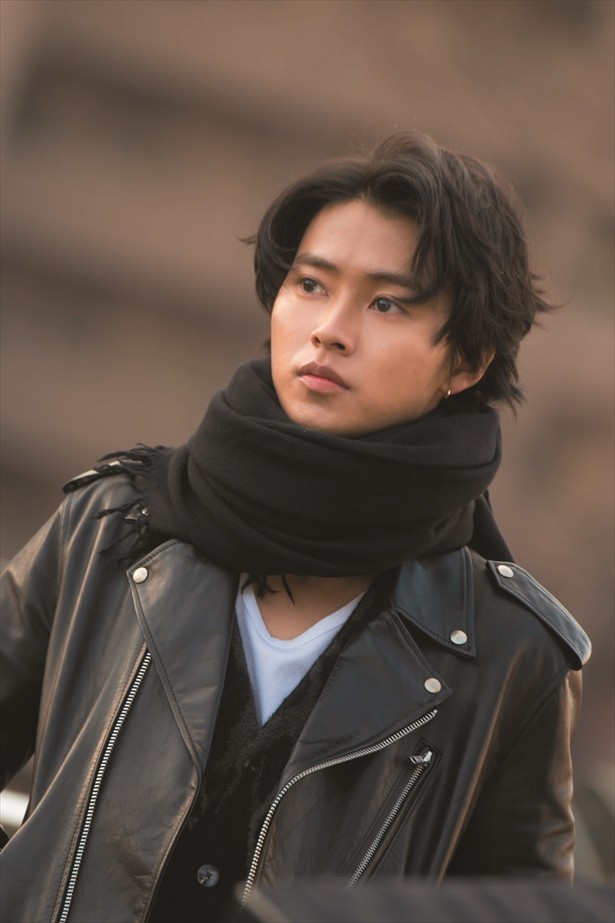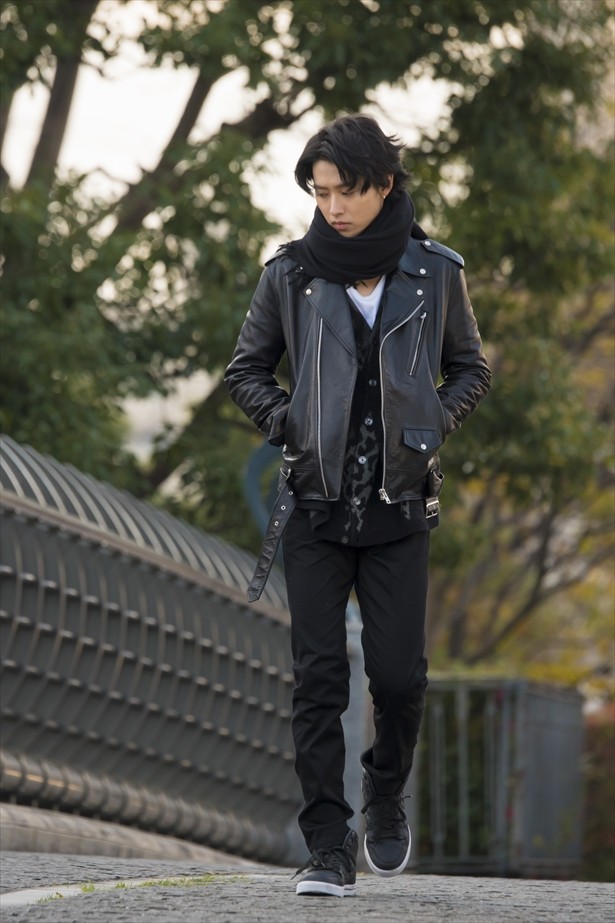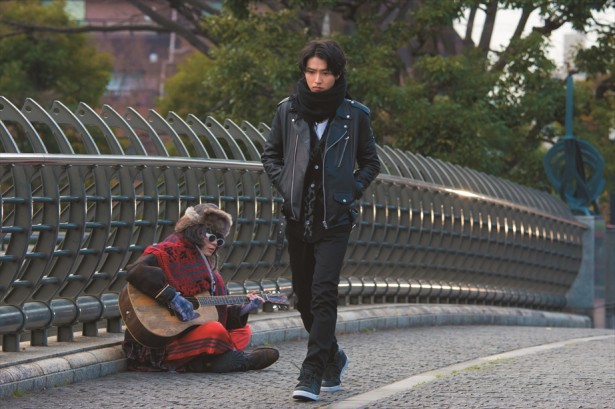 Filming started early in the morning. It was freezing cold, and Yamazaki and Suda were chatting as they arrived at the location. When the rehearsal started, Suda was relaxed and played the guitar. He said as he showed Yamazaki his frozen fingers, "this is bad, it's become like that in a flash". He also did things like sing louder and louder on purpose to try to get Outarou to look back at him. He looked relaxed and was enjoying the filming.
On the other hand, Yamazaki said things like "This is Yuzu… I'm a Kuzu (a scum)." to the making camera. The staff also laughed at the two who were fooling around with each other, which liven up the atmosphere at the location.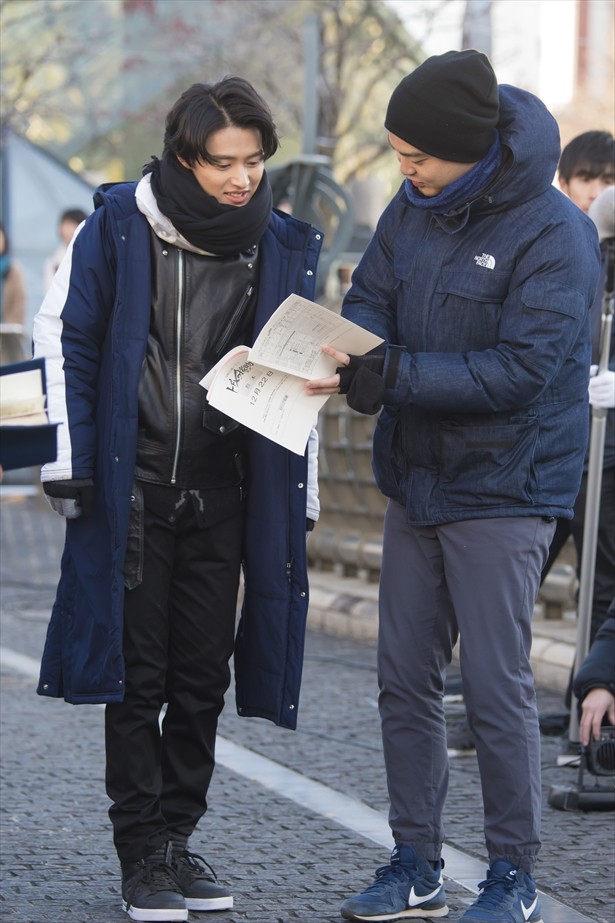 From this pic, they were filming this on 22 Dec.
While waiting for the actual take, Suda taught Yamazaki some guitar chords. Suda said to Kento who was holding the guitar, "You'll get used to it (the right hand's stroke) once you play." "You haven't touched the guitar at home right? Practice with that". 24 year old Suda and 23 year old Yamazaki felt very close, like brothers. As expected of Yamazaki, he was quick on the uptake and stroked the guitar successfully, which made Suda smile, "Yes! That's nice!".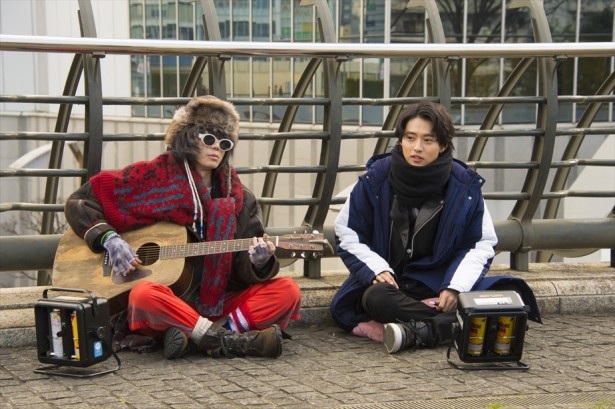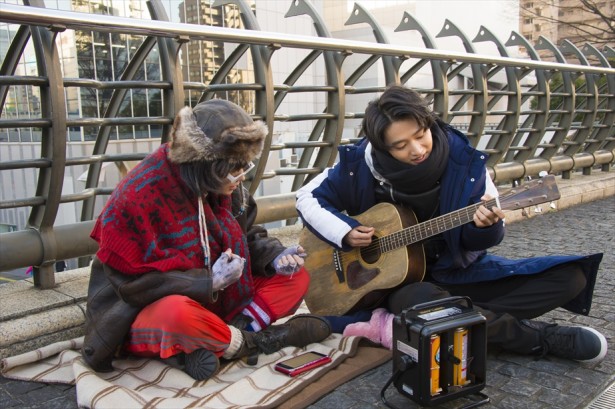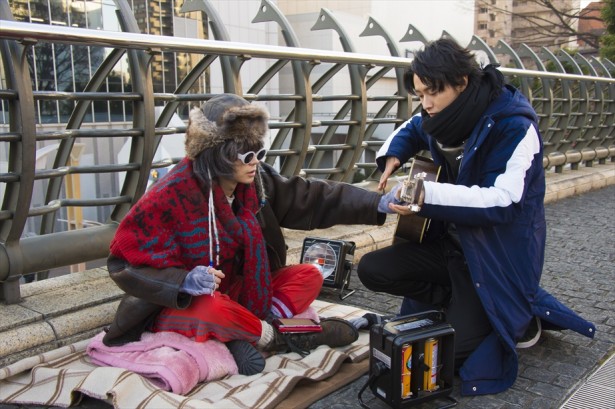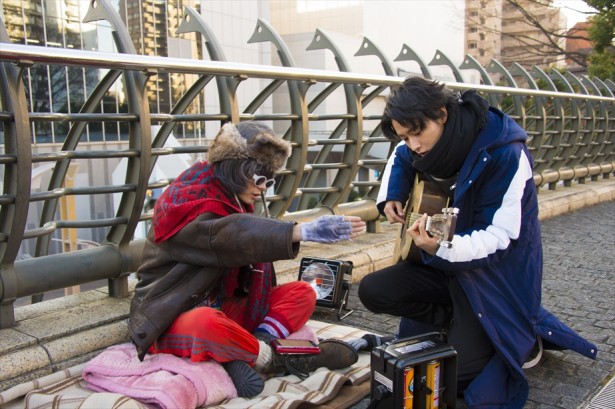 Next, Suda started playing the chords for "Sayonara Elegy", he taught Yamazaki once again, and they happily harmonized during the chorus. In between takes, they shared a blanket, sang songs with Suda playing the guitar, etc… Until they were called by the staff, the both of them were always playing the guitar. The filming of the scene itself was smooth. They proved to be a combi that could finish almost all cuts in 1-2 takes.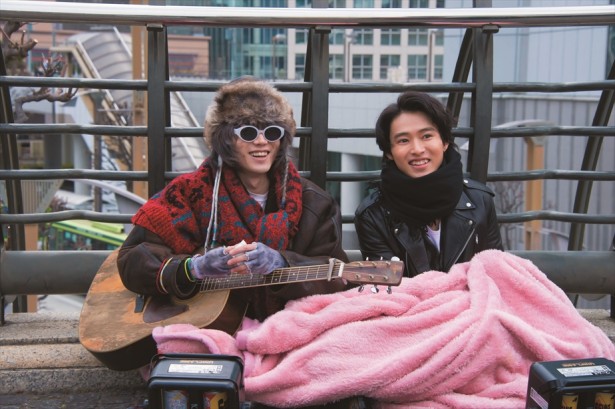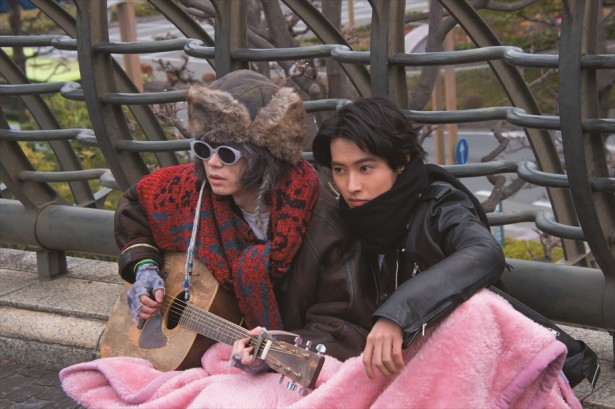 Suda and Yamazaki have acted together in "Kirin no Tsubasa" (2012) and "35-sai no Koukousei" (2013), and have been good friends in private. They've appeared on each other's SNS, and mentioned each other during interviews etc. It's widely known that they are very close. Last year on "Suda Masaki's All Night Nippon" aired on 25 December, Suda also reported that he spent Christmas eve with Yamazaki. "Todome no Kiss" is the 1st time in 5 years that they are acting together.
It seems like Harumi will give advise to Outarou on his repeated time leaps, and will hold the key to the unpredictable story. We'd like you to keep a watchful eye on their scenes together.