The completion screening and premiere of 'Wotaku ni Koi wa Muzukashii' was held at Big Sight TFT hall yesterday, and present at the stage greeting were director Fukuda Yuichi, and cast Yamazaki Kento, Takahata Mitsuki, Saito Takumi, Nanao, Kaku Kento, Muro Tsuyoshi, Sato Jiro and Wakatsuki Yumi. Here are some of the interesting bits I've translated from the clips~
Kento's opening speech
Yamaken: Hello, everyone. Erm… yeah…
*Crowd cheers*
Fukuda: Ah indeed, the "Kento" is… *to Kaku Kento* Most of the "Kento" (uchiwas) here are referring to the other Kento~
Kakuken: Stop it! (lol)
Yamaken: *points to some uchiwa* They made it very clear by writing "Zaki" (lol)
Saito: I see!
Fukuda: That "Zaki" is cruel huh.
Yamazaki Kento's singing & dancing
Kento said that he was bad at dancing. He's never taken dance lessons. Fukuda said that Kento had no dancer's blood in him at the start. He wasn't even able to do simple box steps. Fukuda started showing the audience what box steps were, and Kento, seeing that, started doing the moves on the spot lol. Thank you, Muro Tsuyoshi, for asking him to repeat the steps so we could see it more clearly~
Kento loves singing and often goes to karaokes. He said that he underwent voice training for this movie. I think we can hear the results in his solo song "Boku ni Nani ga Dekiru no Darou" that's been digitally released today! Can't wait to hear more!
Fukuda said he used to think that singing and dancing are inborn talents. He thought that people with no talent can never be able to dance well. But Kento proved that this wasn't true. "I realized from watching Yamazaki Kento this time, that if one puts in a lot of hard work to practise, they can also become good at it."
Kento vs Kento
Kakuken said he has an affinity with Yamaken. He also reminded us of how he got his name changed to Kaku Ponta during the "Who is the real Kento?" battle lol. The two Kentos had a rather difficult Wotagei dancing scene this time, and they spent a lot of time rehearsing for it. Apparently they had to shoot from different angles, so they did more than 10 takes of the same scene.
Kento's closing speech
"We have filmed the best musical movie. Please enjoy yourselves before going home. Don't think, feel. Thank you. Thank you very much!"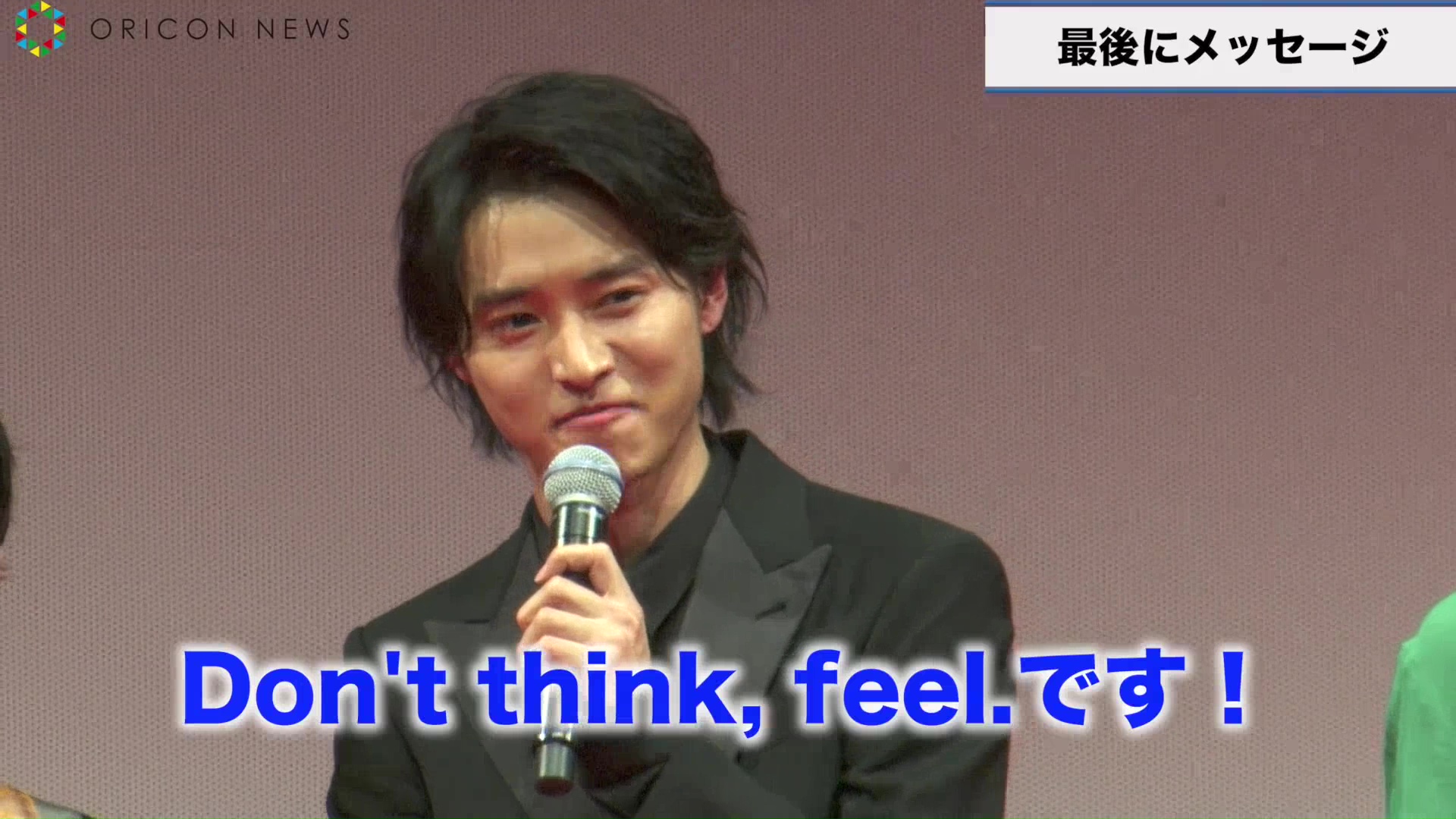 LOL. It kinda resonates with what Mitsuki-chan said? That when you watch the movie, don't think of anything, just be entertained!
---
? Photos from the event:
? Video reports of the event:
From CinemaToday"
From Maidigi:
From Oricon News: