Here's the beautiful visual snapped from the official website wotakoi-movie.com of live-action movie "Wotaku ni Koi wa Muzukashii" (Wotakoi: Love is Hard for Otaku) starring Takahata Mitsuki as Momose Narumi and Yamazaki Kento as Nifuji Hirotaka.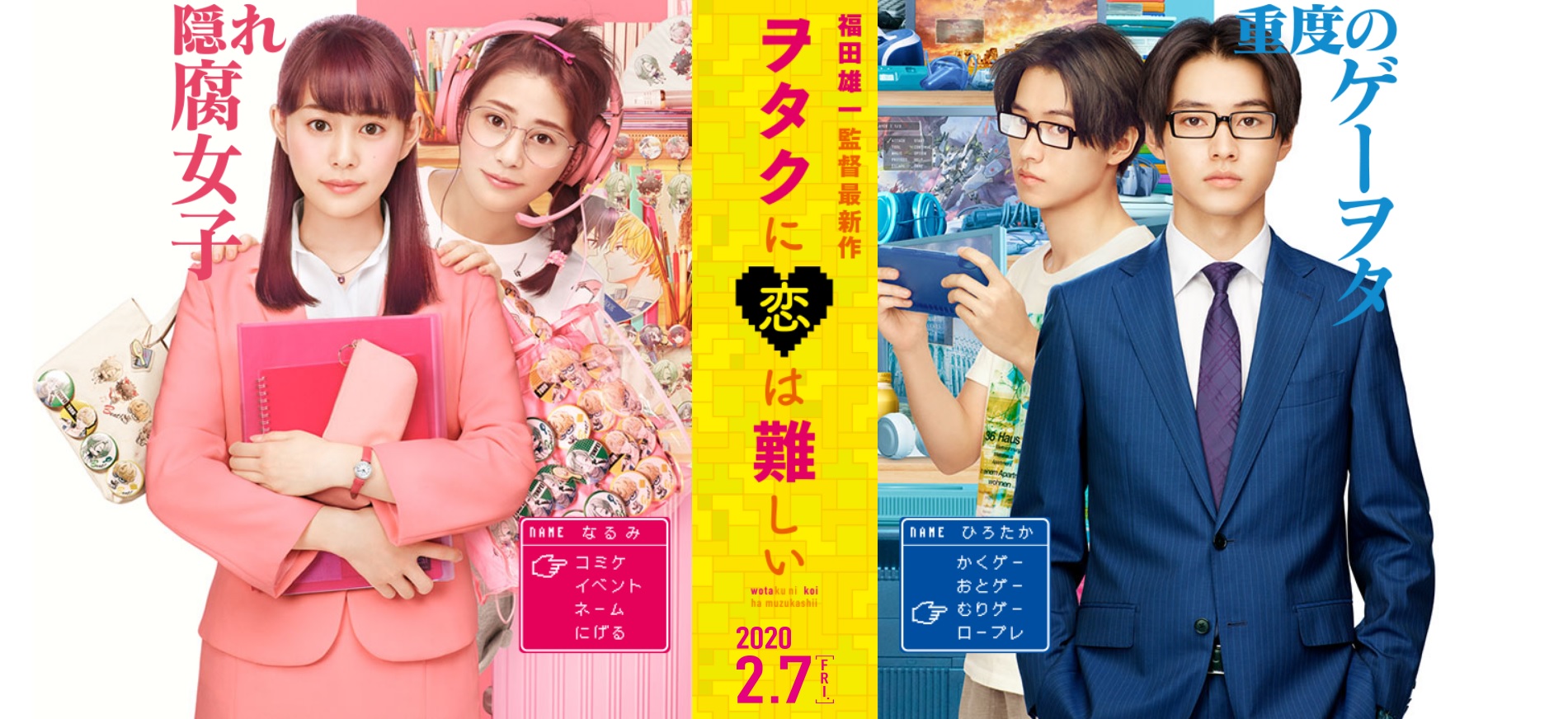 Finally we can see Hirotaka move ne~ in this 30s teaser trailer that was first shown on Mezamashi TV this morning and later shared on the Toho official YT channel. A very Fukuda-ppoi trailer! We can see a little of the 'musical element' as well, and somehow it reminds me of the dance in Yo-kai Watch lol.
And here's the hi-res poster visual. They call it a teaser visual, so there might be one more poster that would be used in the theatres, but I'm quite sure we will be getting the first version of flyers based on this design. I really love the attention to details and the vibrant, fresh and 'happy' feel it gives out. Can't wait to see more Hirotaka!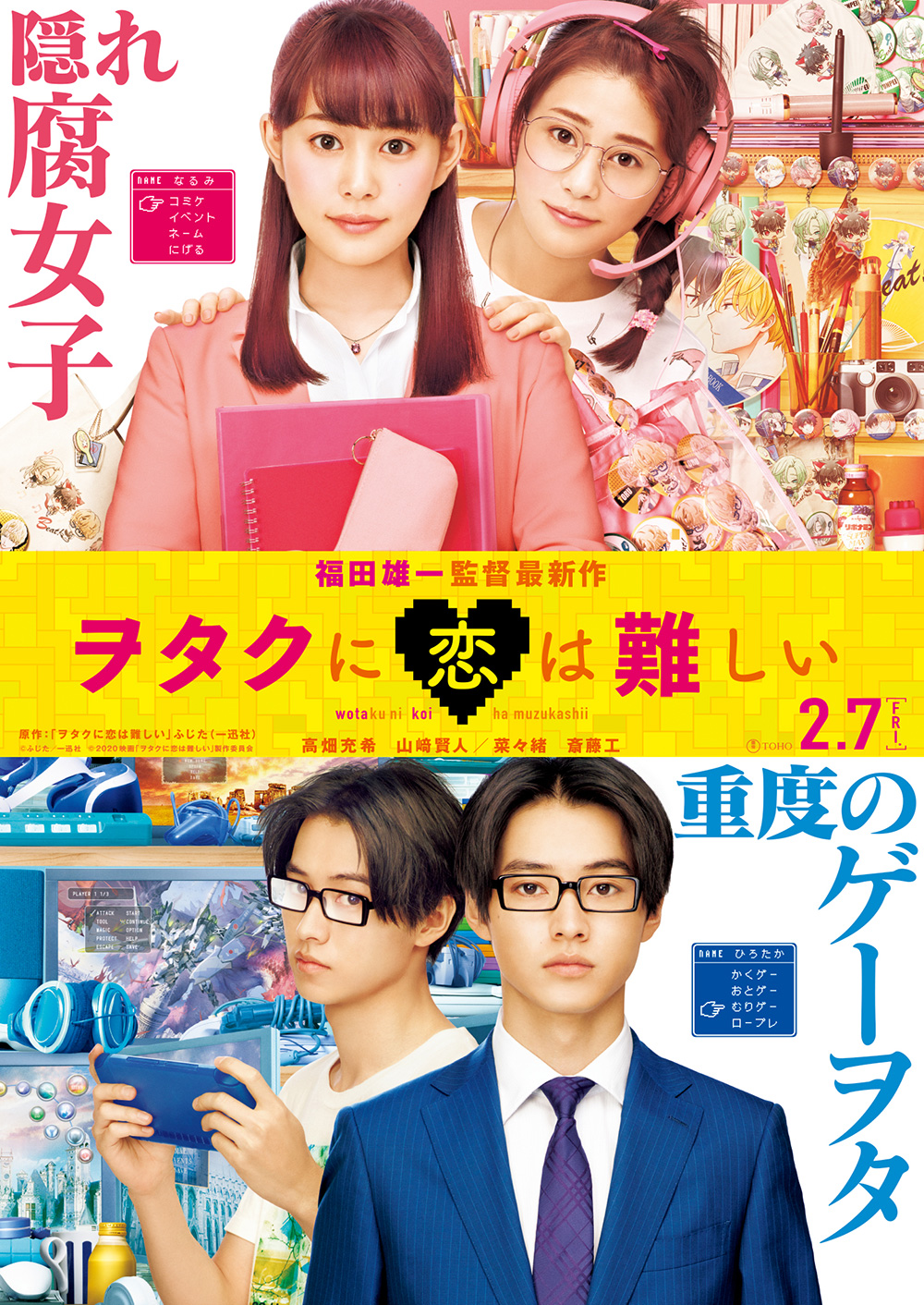 "Wotaku ni Koi wa Muzukashii" will be released on 7 February 2020.