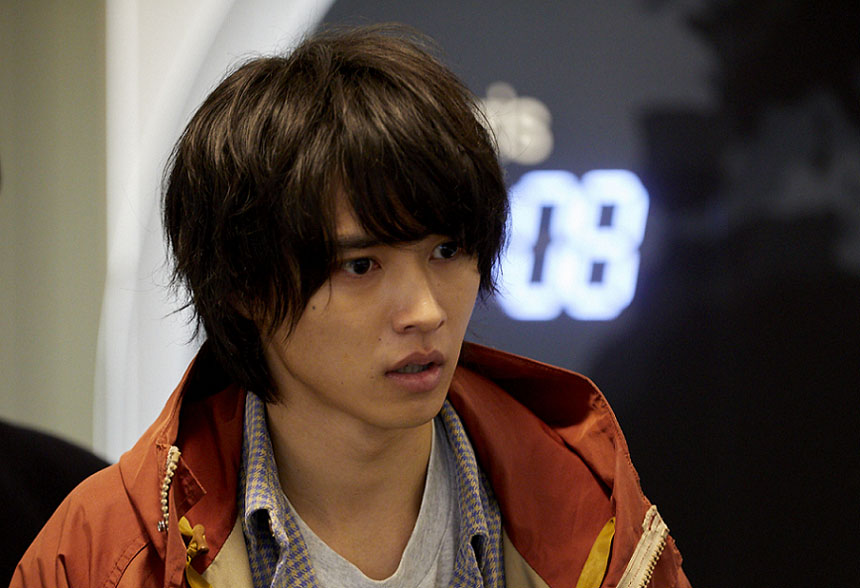 Yamazaki Kento gets another lead role and this time in a science fiction movie!
"Natsu e no Tobira" is set in Tokyo in the year 1995, and Yamazaki Kento plays a scientist called Takakura Soichiro who's involved in robot development. He is on the verge of completing a plasma storage battery which his late father's best friend Matsushita left to him. He leads a peaceful life with his cat Pete and Matsushita's daughter Riko. However, he is soon betrayed by his fiancée and business partner that he trusted. His company, the battery and robot(s) that are in the process of being invented are all taken away from him. Furthermore, he is put into a cold sleep device that freezes the human body. When he wakes up, it was the year 2025. When Soichiro learns of Pete's and Riko's deaths, he realizes he has lost everything and seeks to take revenge.
This movie is based on the 1956 novel by Robert A. Heinlein called "The Door into Summer". Produced by Ogawa Shinji, script by Kanno Tomoe (Time Traveller: The Girl Who Leapt Through Time, Girl in the Sunny Place) and directed by Miki Takahiro (Girl in the Sunny Place, Fortuna's Eye) who worked with Kento in "Control Tower" back in 2011.
The film was shot earlier this year, before the coronavirus restrictions. Kento said that he's really happy to be able to appear in a movie based on a masterpiece that could be said to be the origin of science fiction novels. He's also really happy to be able to work with Director Miki. He was excited going to the location shoot everyday as the set was retro and charming, even his clothes were 90's fashion. The film will be distributed by Toho/Aniplex and will release in Japanese theatres next year, 2021.
This really came as a surprise but I'm really excited. It's my favourite time-travel theme! Hope to bring more updates to you soon 🙂