Daihatsu Cast Activa released a new CM today, which features the Oigawa Railway in Shizuoka. The CM is titled「SLと並走できる道」 which literally means "path where (one) can run alongside the SL". SL here refers to "steam locomotive".
15s version (8MB)
30s (web-exclusive) long version (15MB)
In the CM, Kento is driving his Daihatsu…
Kento: In order to see the SL, I came in my Cast, and…
(drives beside the SL)
Kento: Now I'm running with it!
(series of photo snaps)
Girl A: That's Yamazaki Kento, isn't it?
Girl B: No way, it can't be.
At the end of the 30s version:
(close up snaps of Kento)
Girl A: That's indeed Yamazaki Kento, isn't it?
Behind the scenes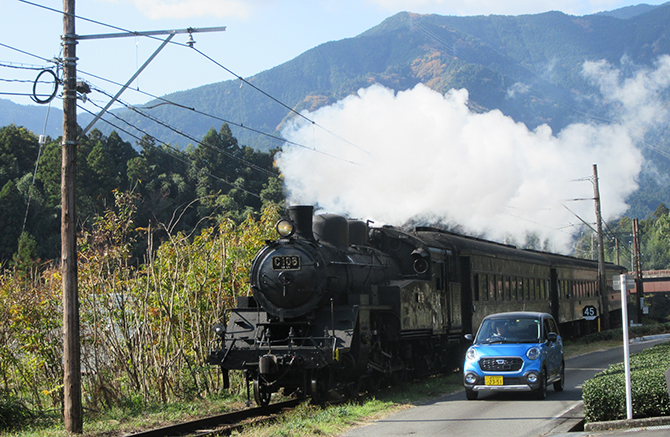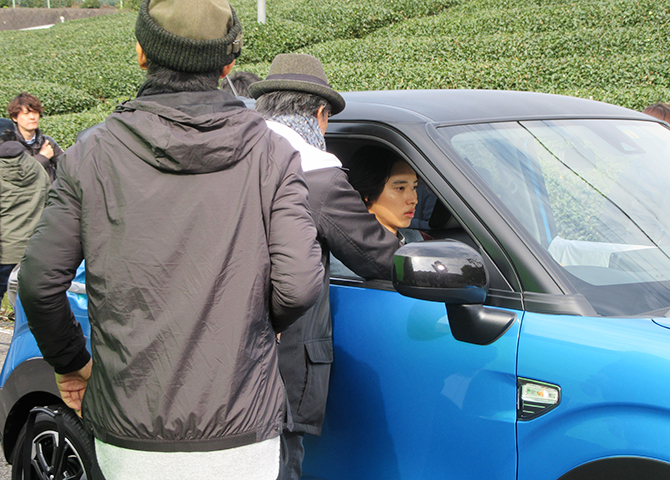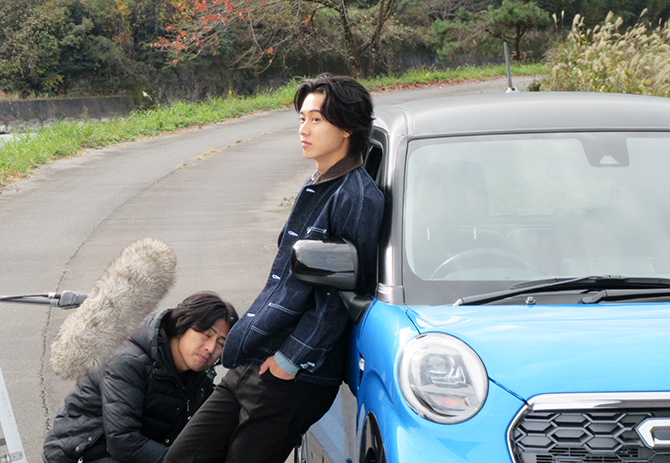 It was quite challenging to film this as they had to match the timings of the train, the car, and take into consideration the weather condition. Furthermore, they probably had to film it many times from different angles.