To commemorate the release of the Blu-ray and DVD, the costumes and props of the movie are on display at the Tsutaya shop in Shibuya. They are on the first floor.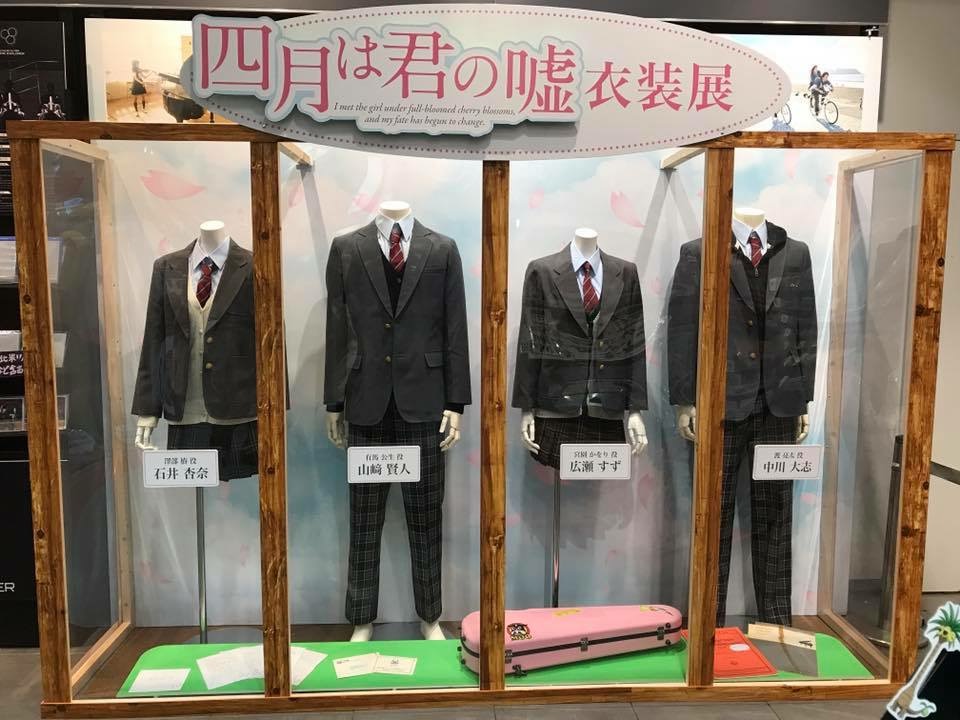 Close up of the letter that Kaori wrote to Kousei: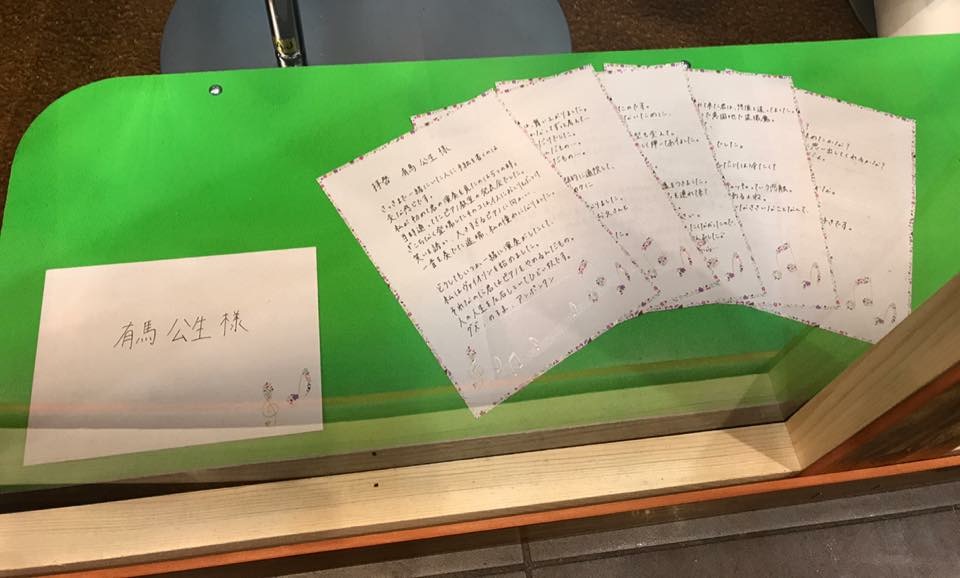 Close up of scores for Rondo Capriccioso and Love's Sorrow: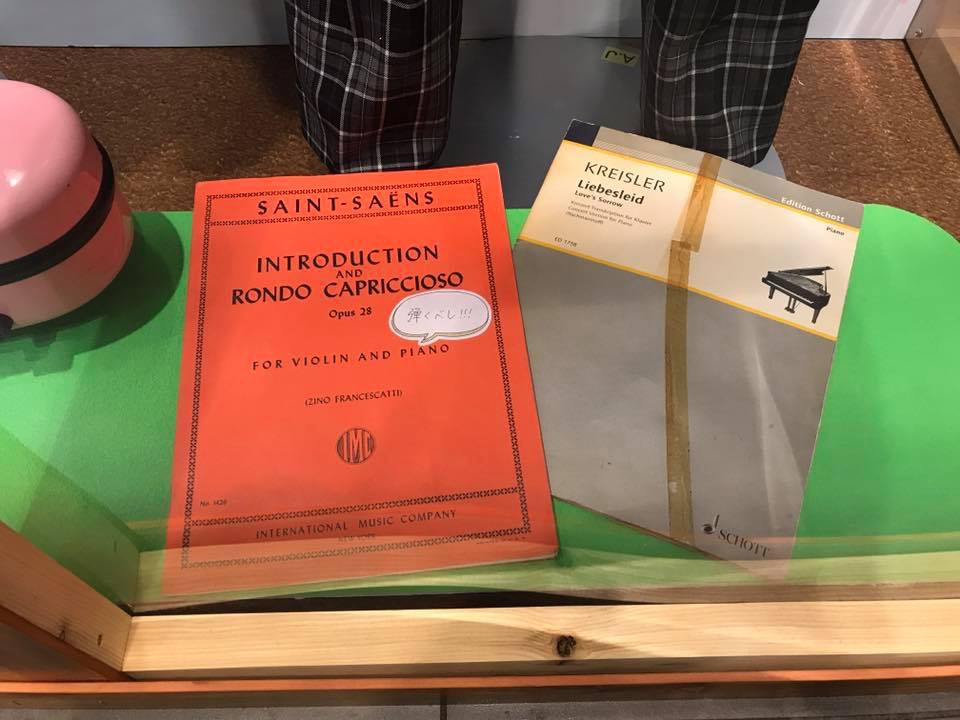 Close up of Kousei's uniform: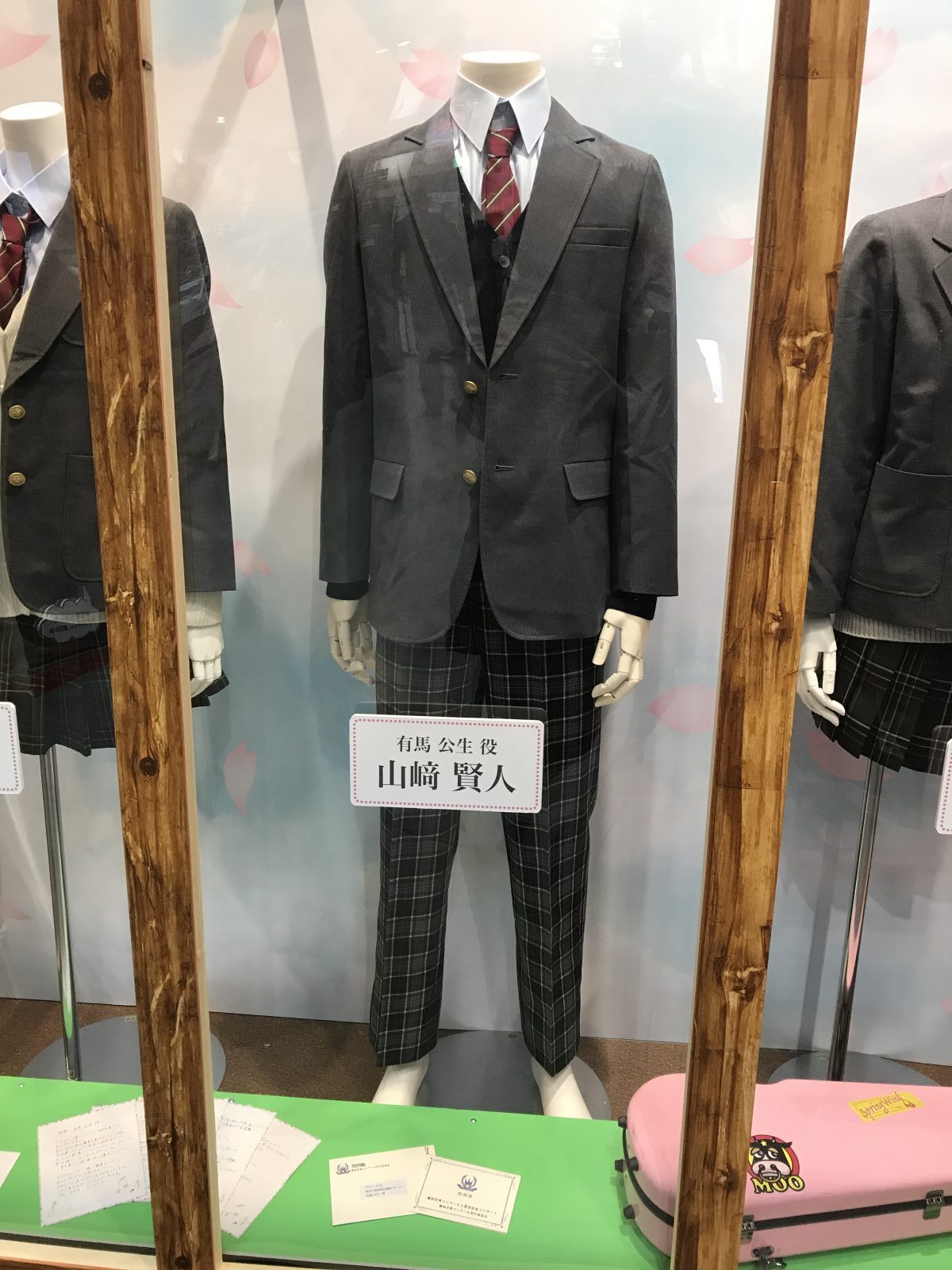 And this is the BD/DVD corner: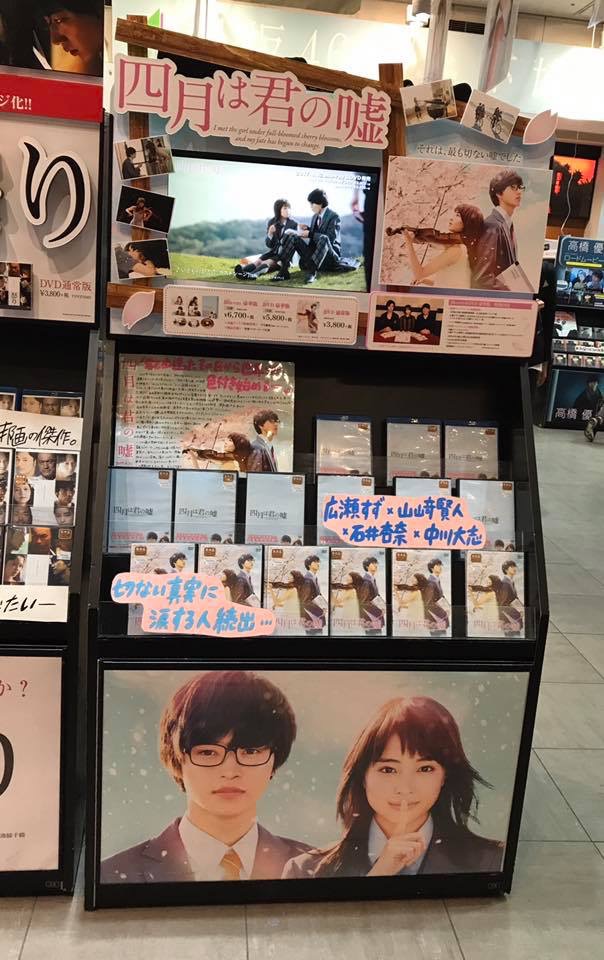 Although I've already received my BD, I haven't had the chance to open it, let alone watch it. But from the clips that have popped up here and there, the Making is awesome!