As One Week Friends DVD and Blu-ray will be releasing tomorrow, there are various panels put up at some stores in Tokyo starting today. Since I was already in Shibuya for JoJo, I made the trip to TSUTAYA and Tower Records too in search for Fujimiya-san and Hase-kun.
At Tsutaya Shibuya: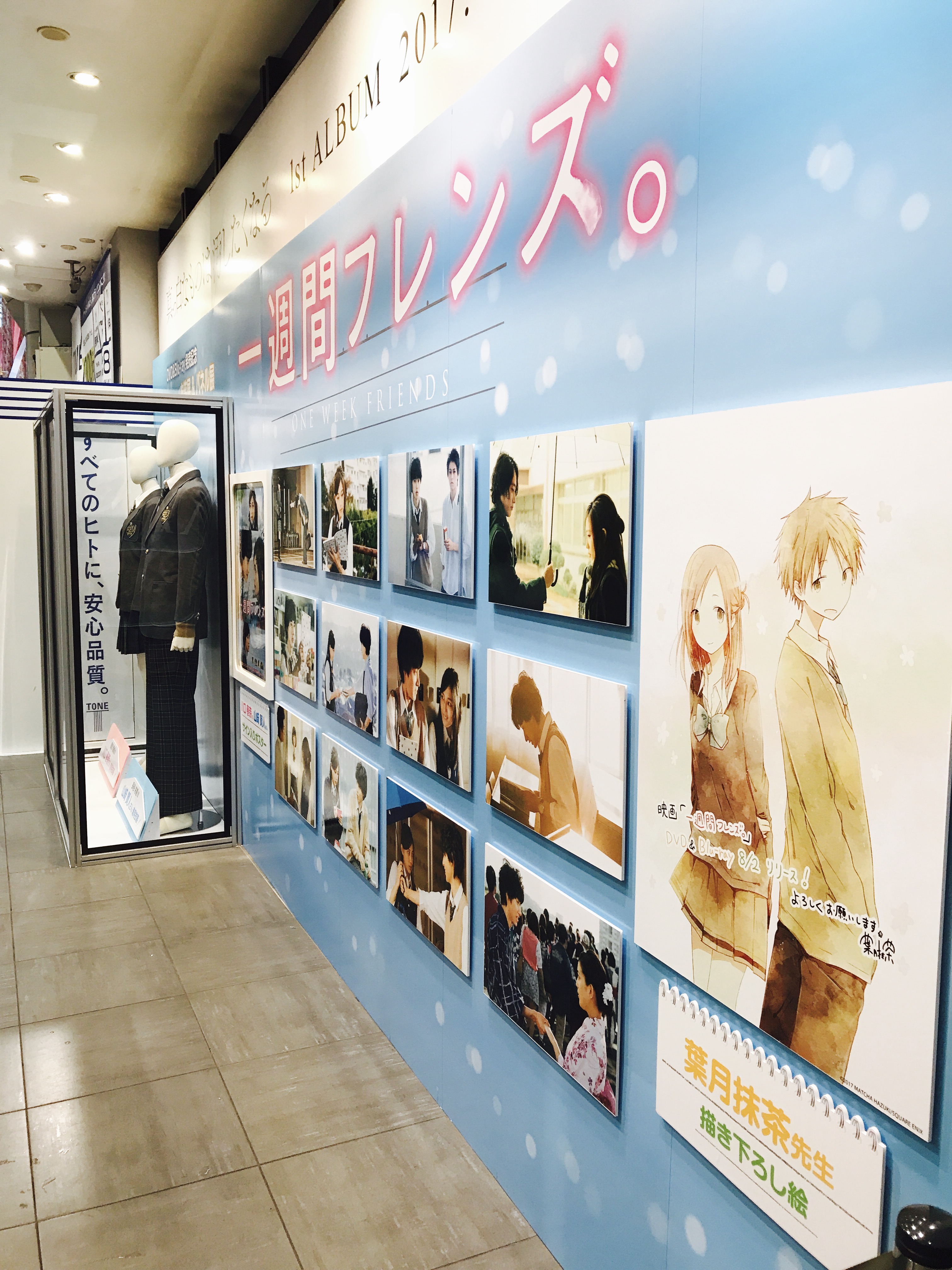 The costumes display of Fujimiya Kaori and Hase Yuuki: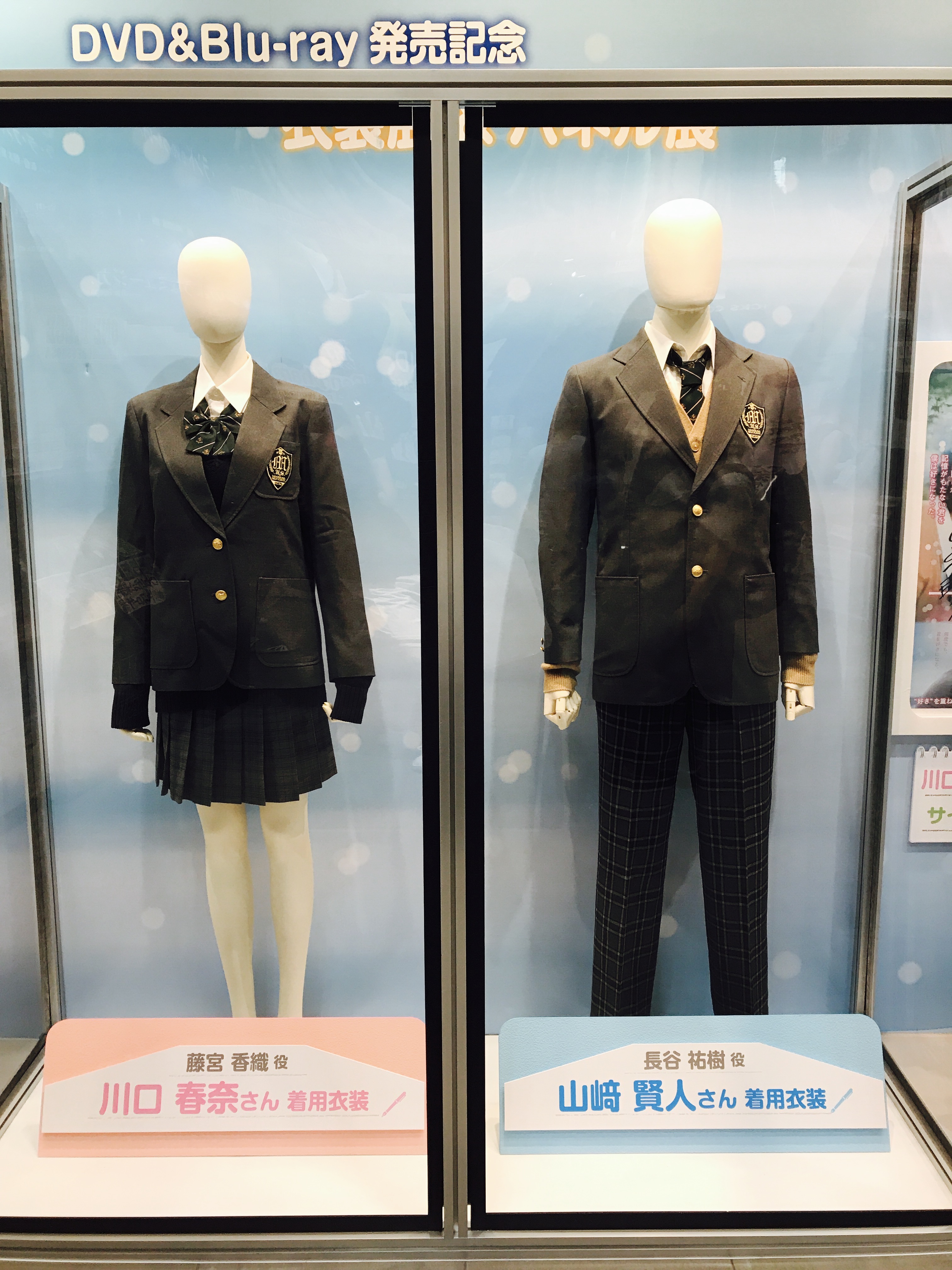 Poster signed by Kawaguchi Haruna and Yamazaki Kento: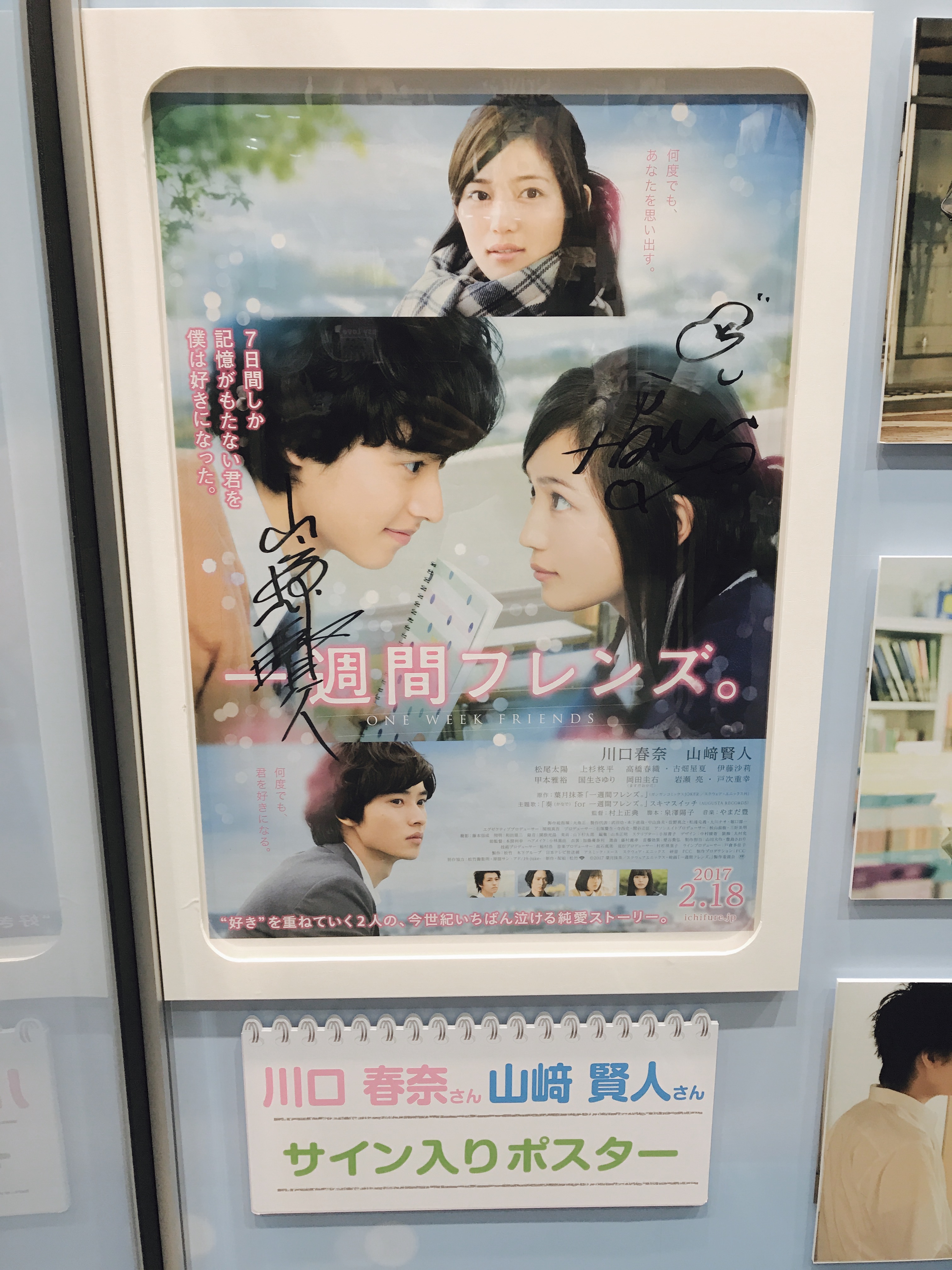 And this was drawn by Hazuki Matcha-sensei just for the dvd and bd release. So sweet~~♡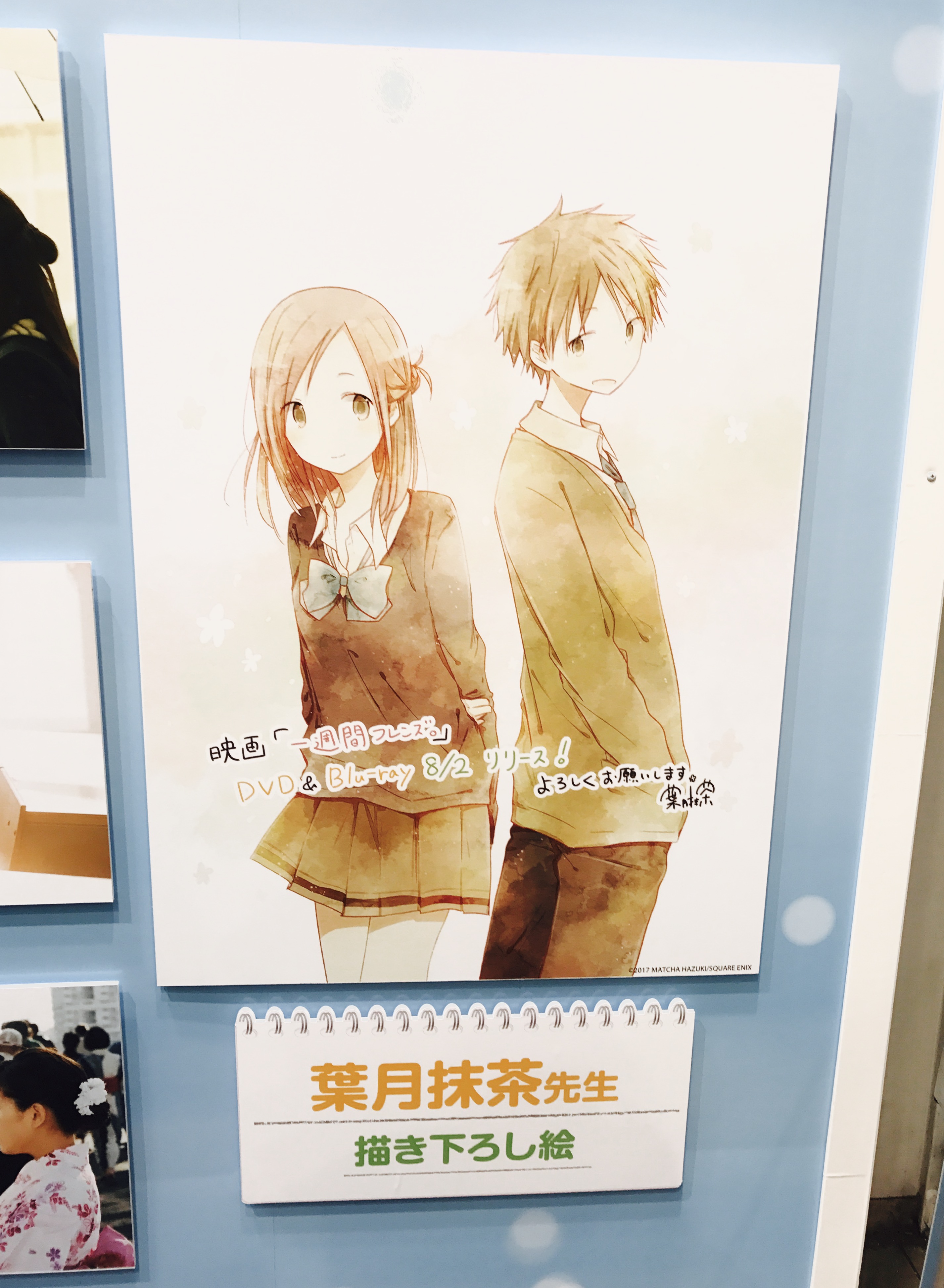 The panel at nearby Tower Records paled in comparison ne~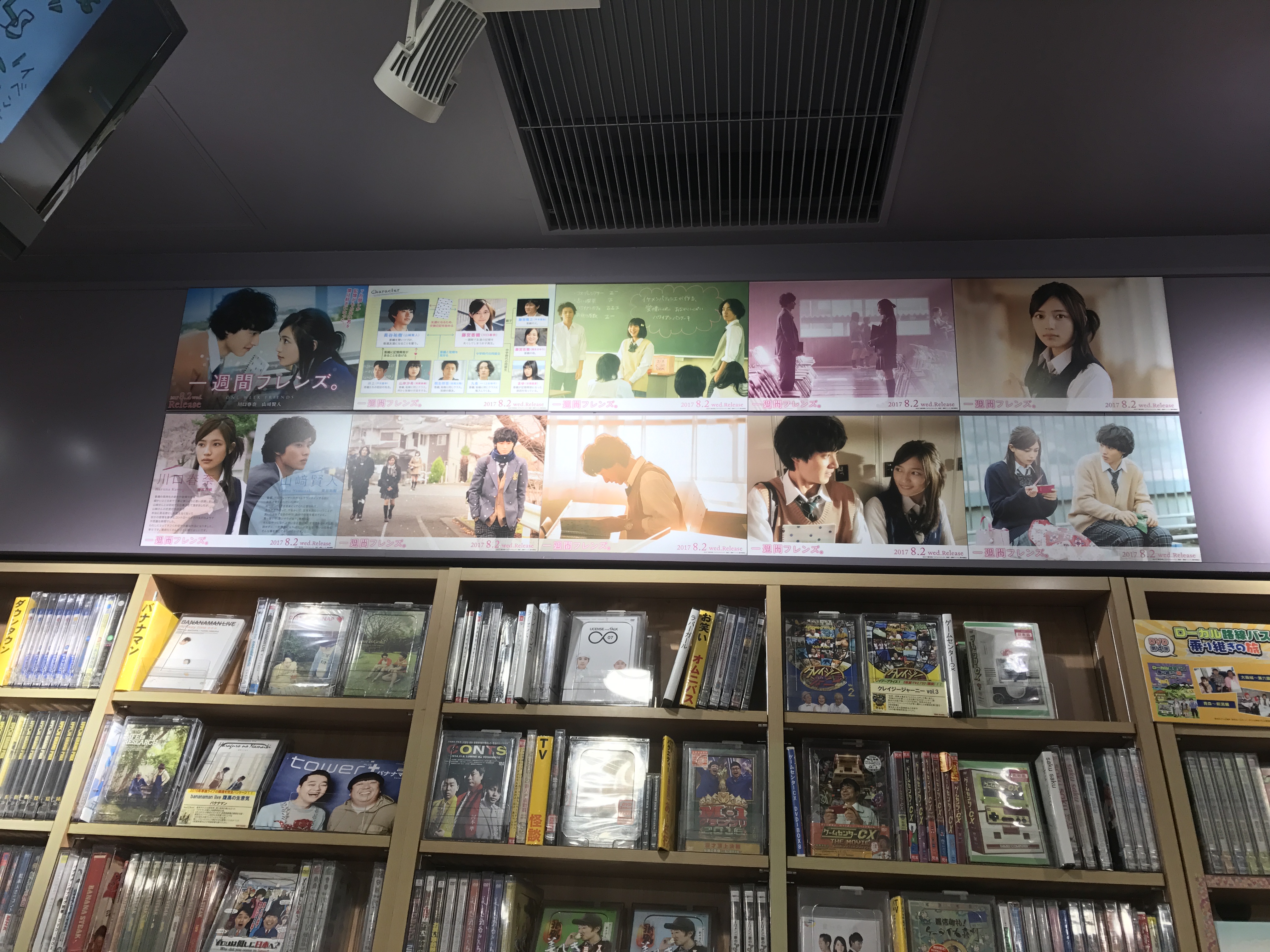 Can't wait to get my hands on my BD! Maybe it'll be waiting for me when I reach the hotel later~~?