It's a rainy day today so the pics might look a little gloomy. But I made it down to the JoJo popup store at Shibuya 109 (and left 10,000yen poorer… lol) There is a huge campaign poster on the side of the building. Pic from across the road and a closer up.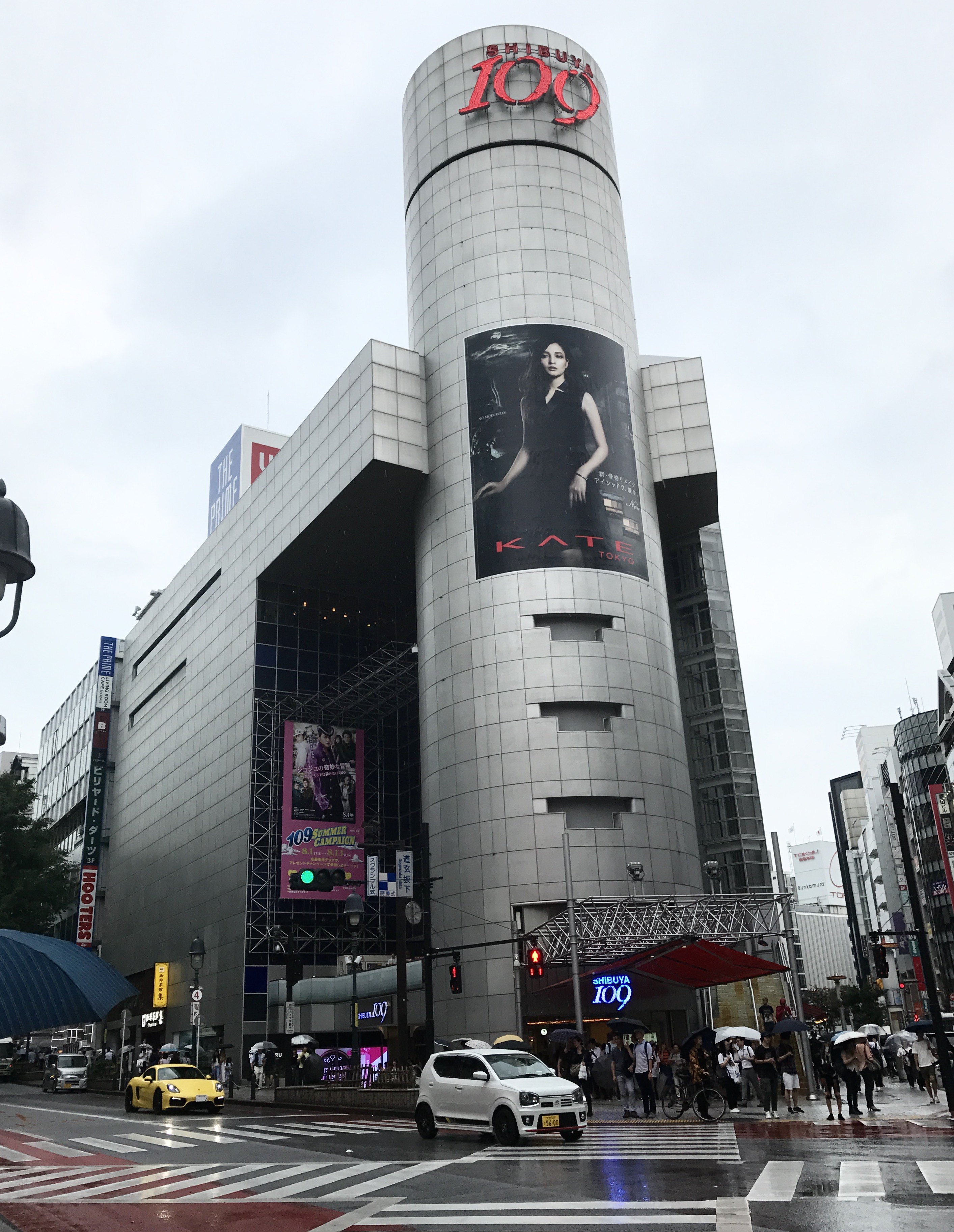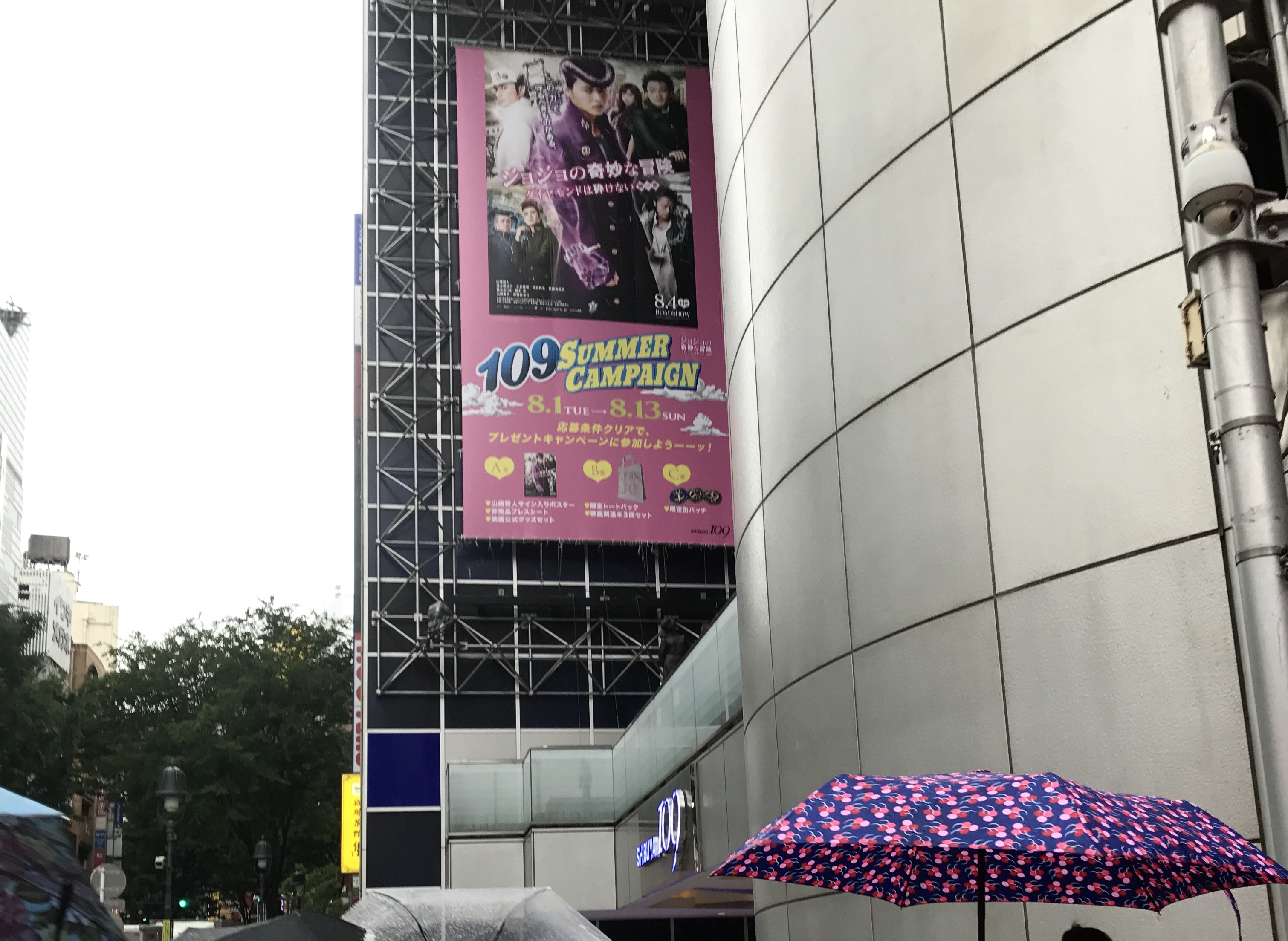 And one side of the wall at the entrance was dressed up with my favourite JoJo visual poster. A foreign fan was taking picture with Josuke (touching his face lol~ It was quite funny).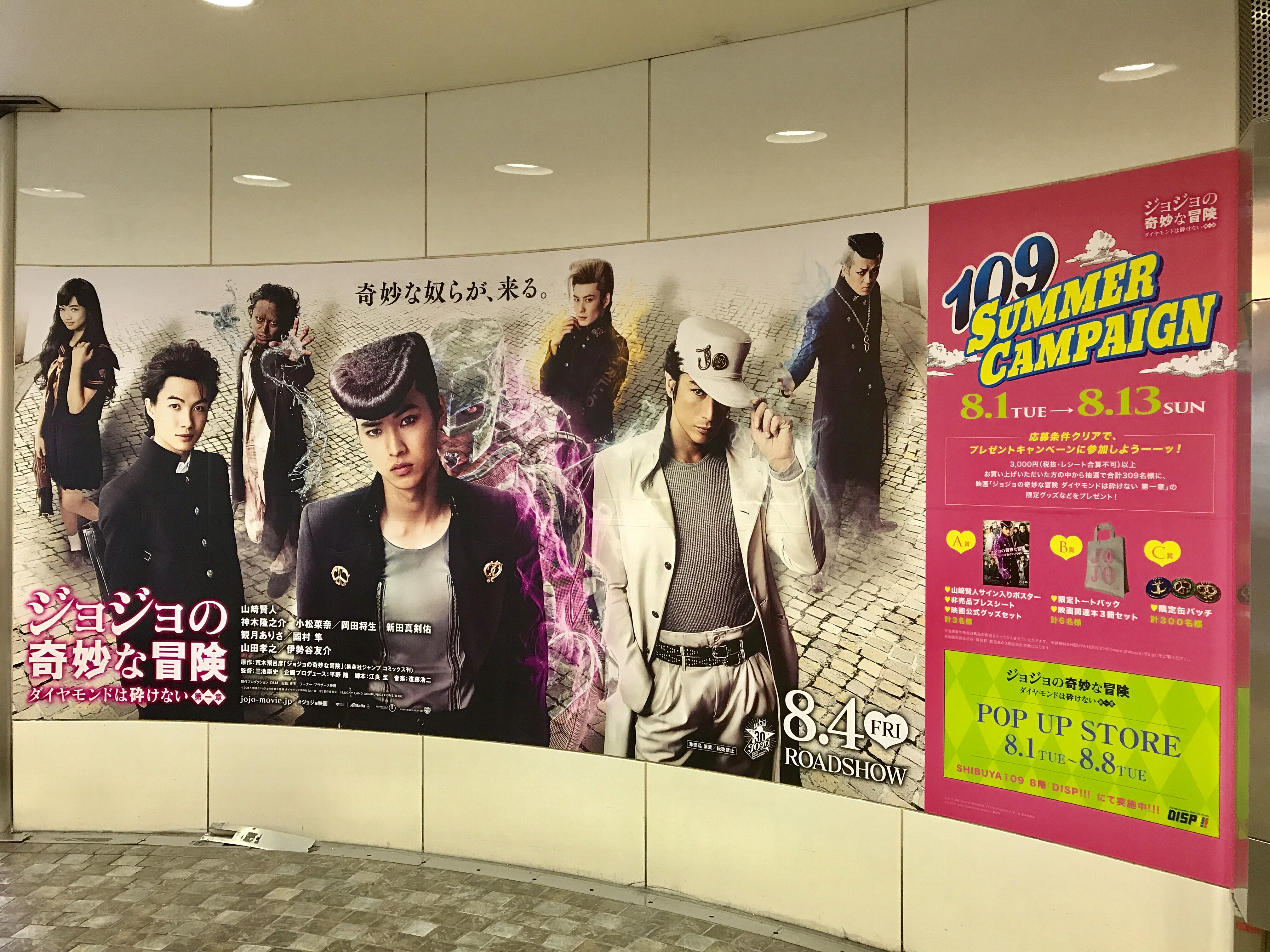 The store is on the 8th floor, and will be opened until 8 August.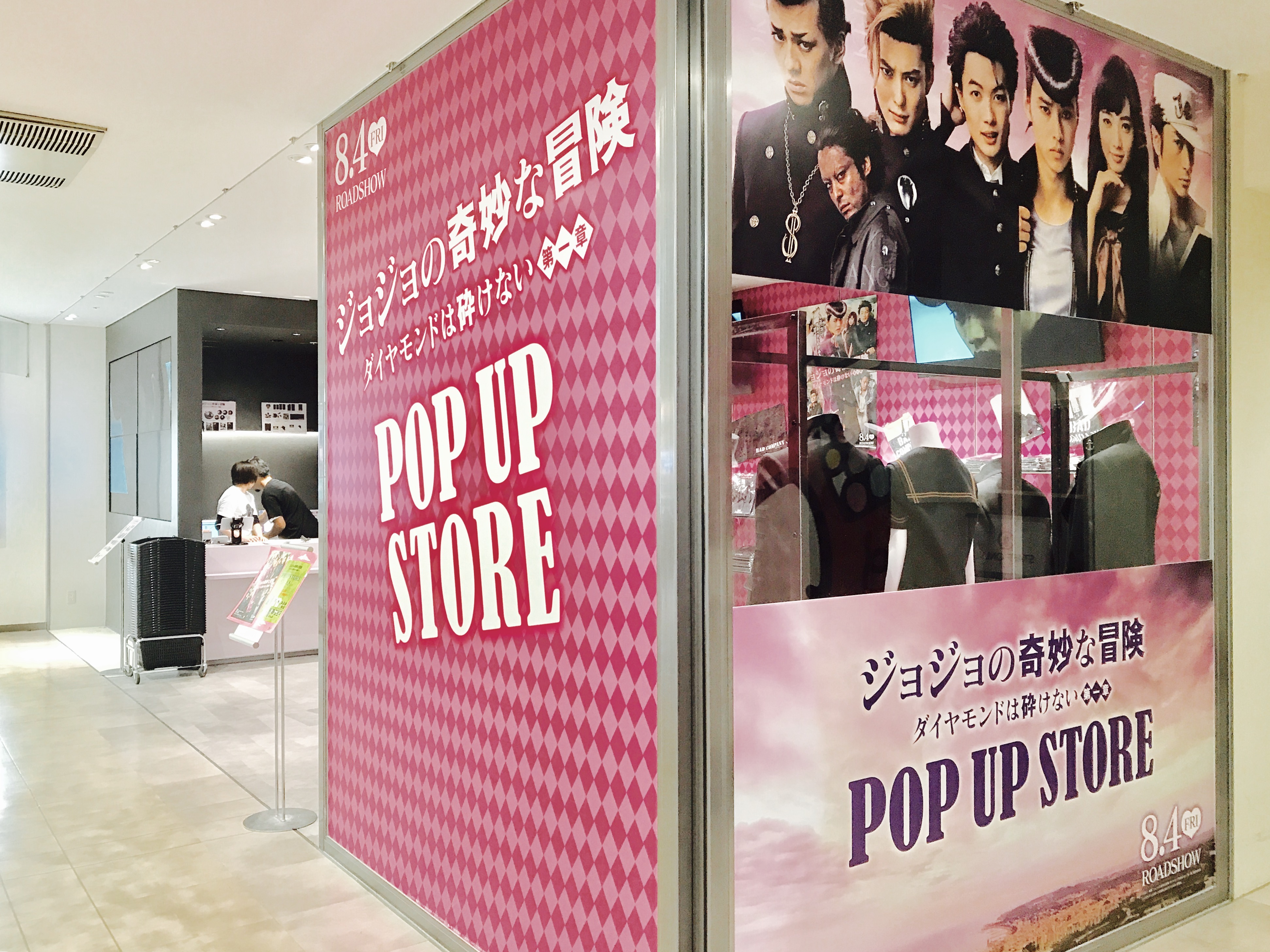 On the left side was the costumes display: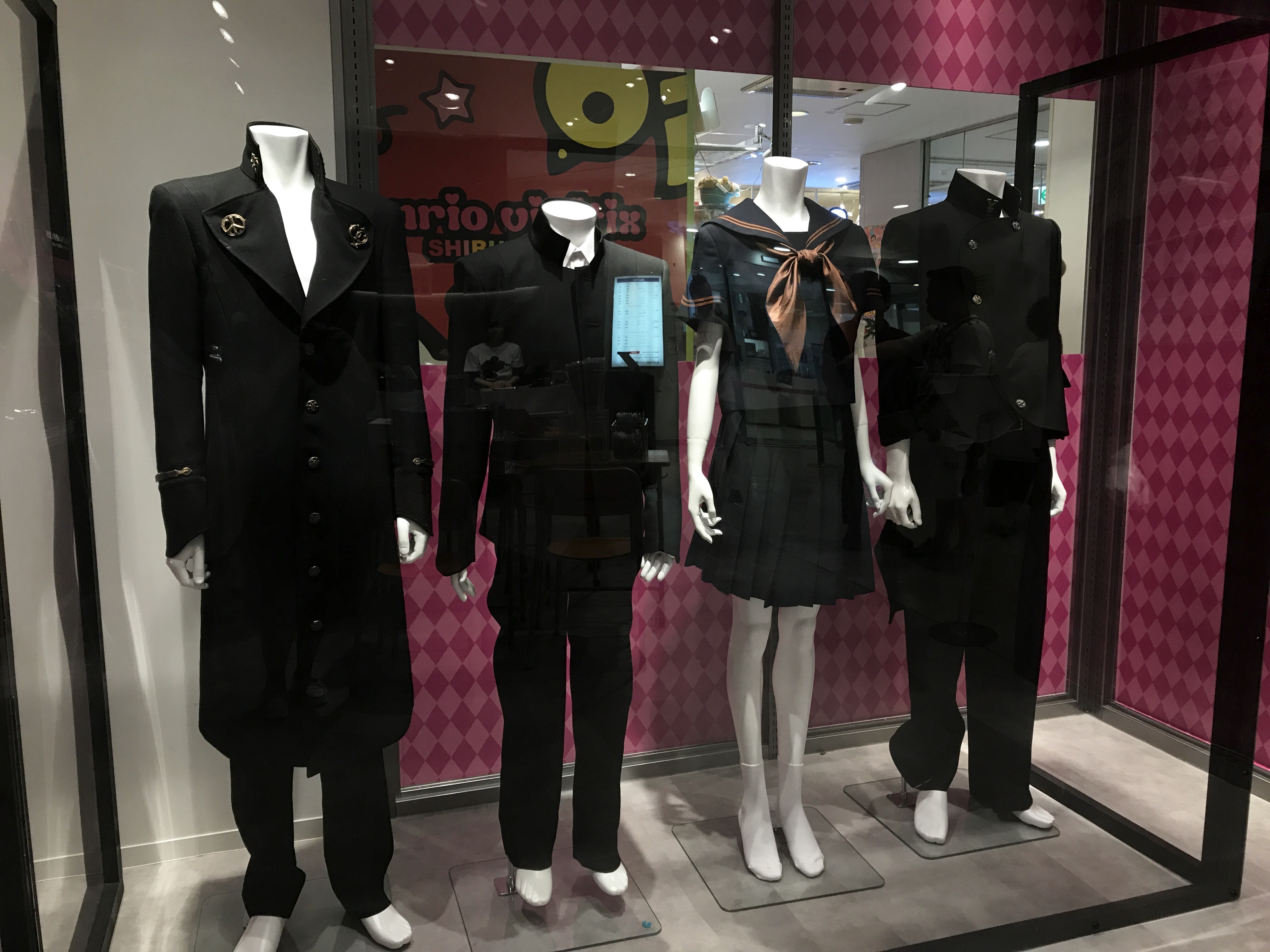 And these are some of the goods for sale at the store, at a glance: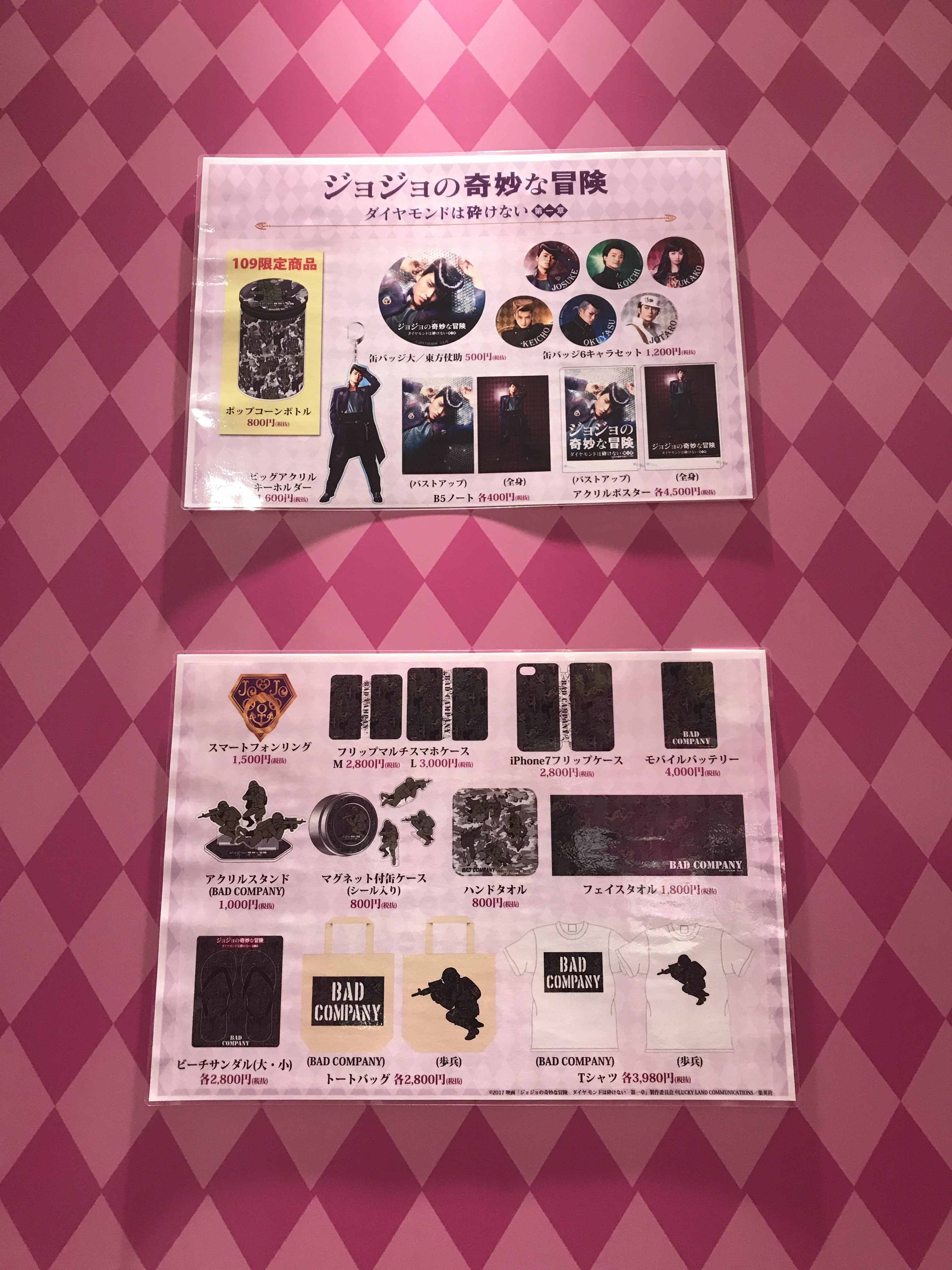 More pics of the shop: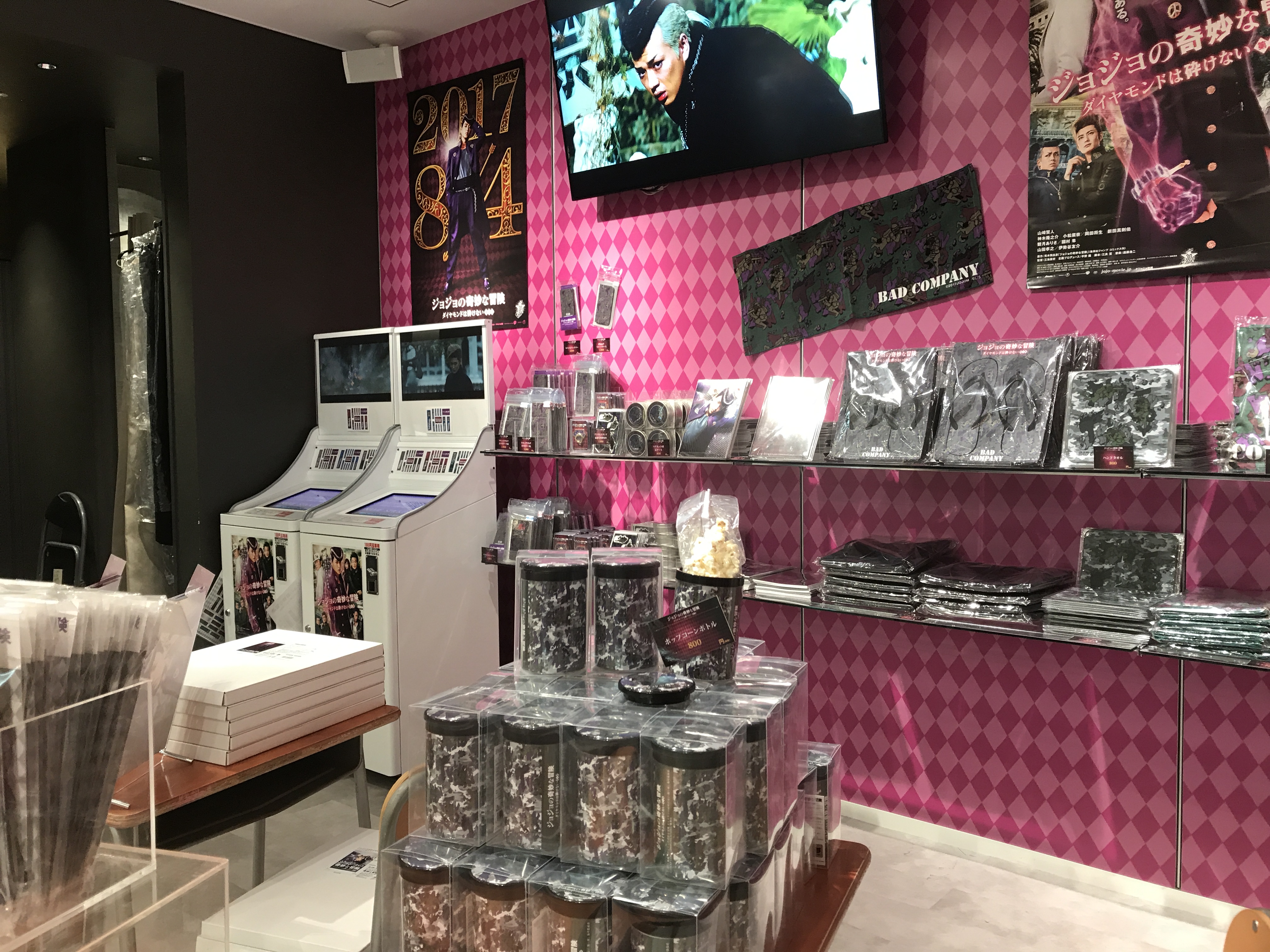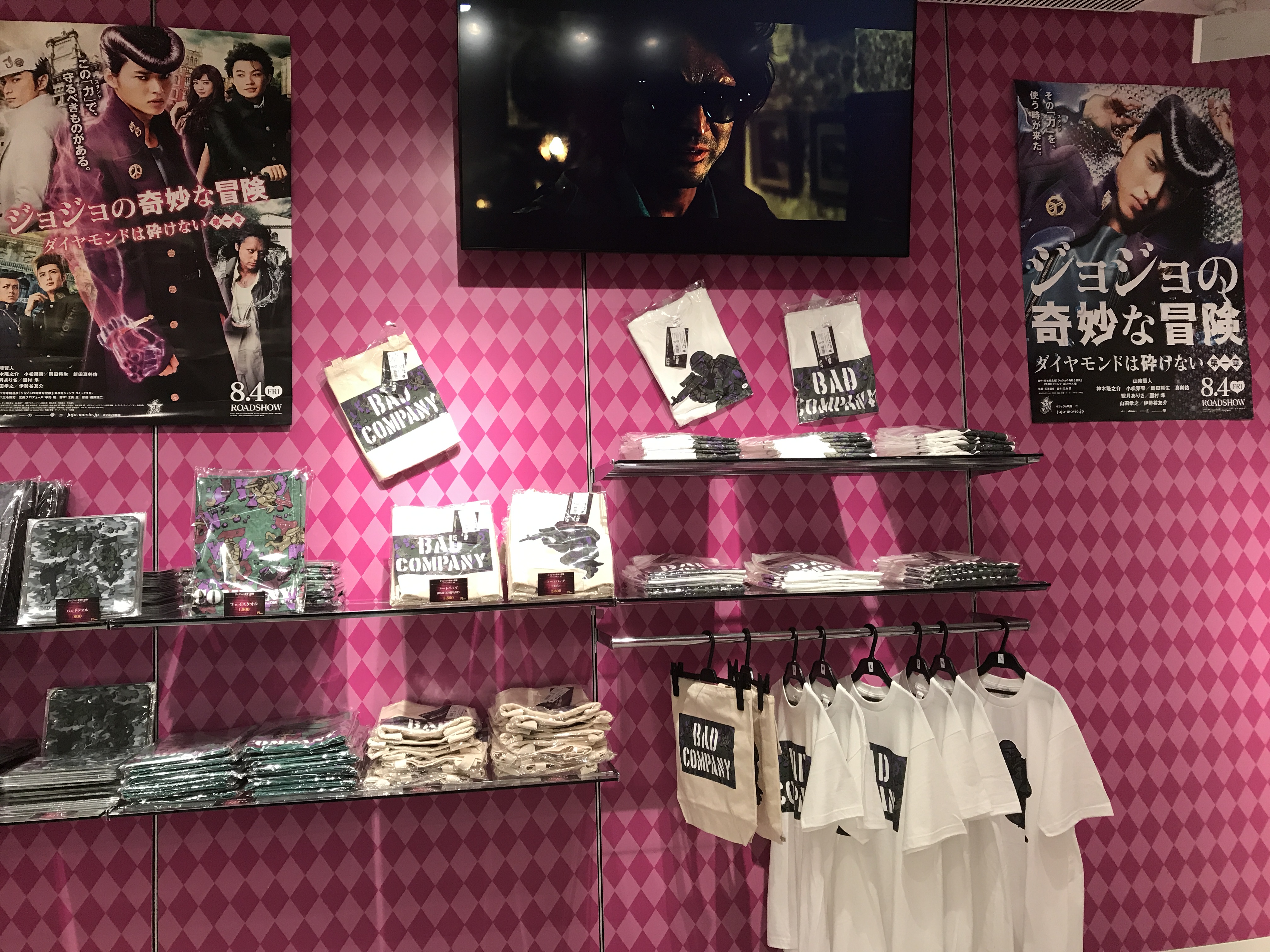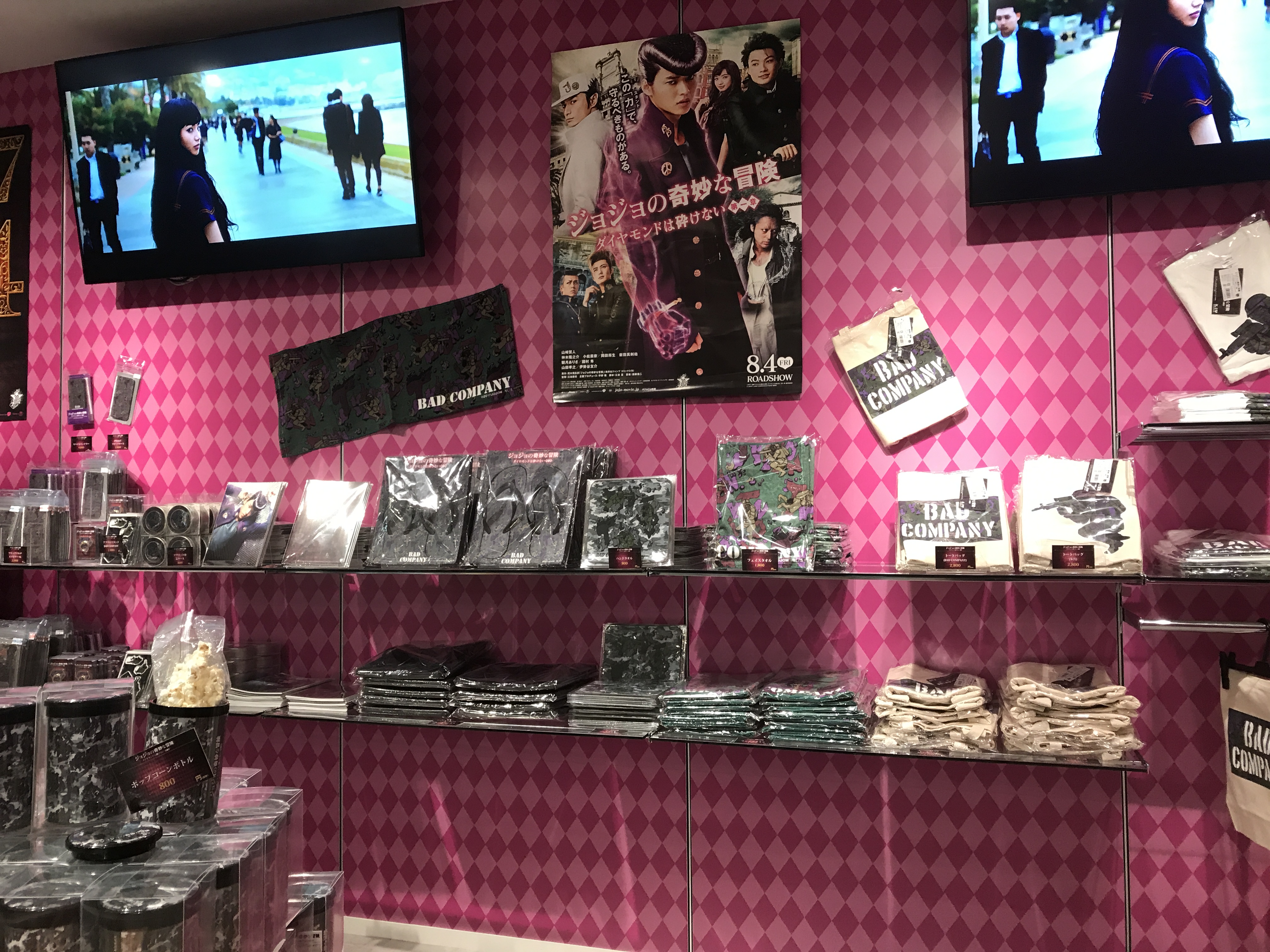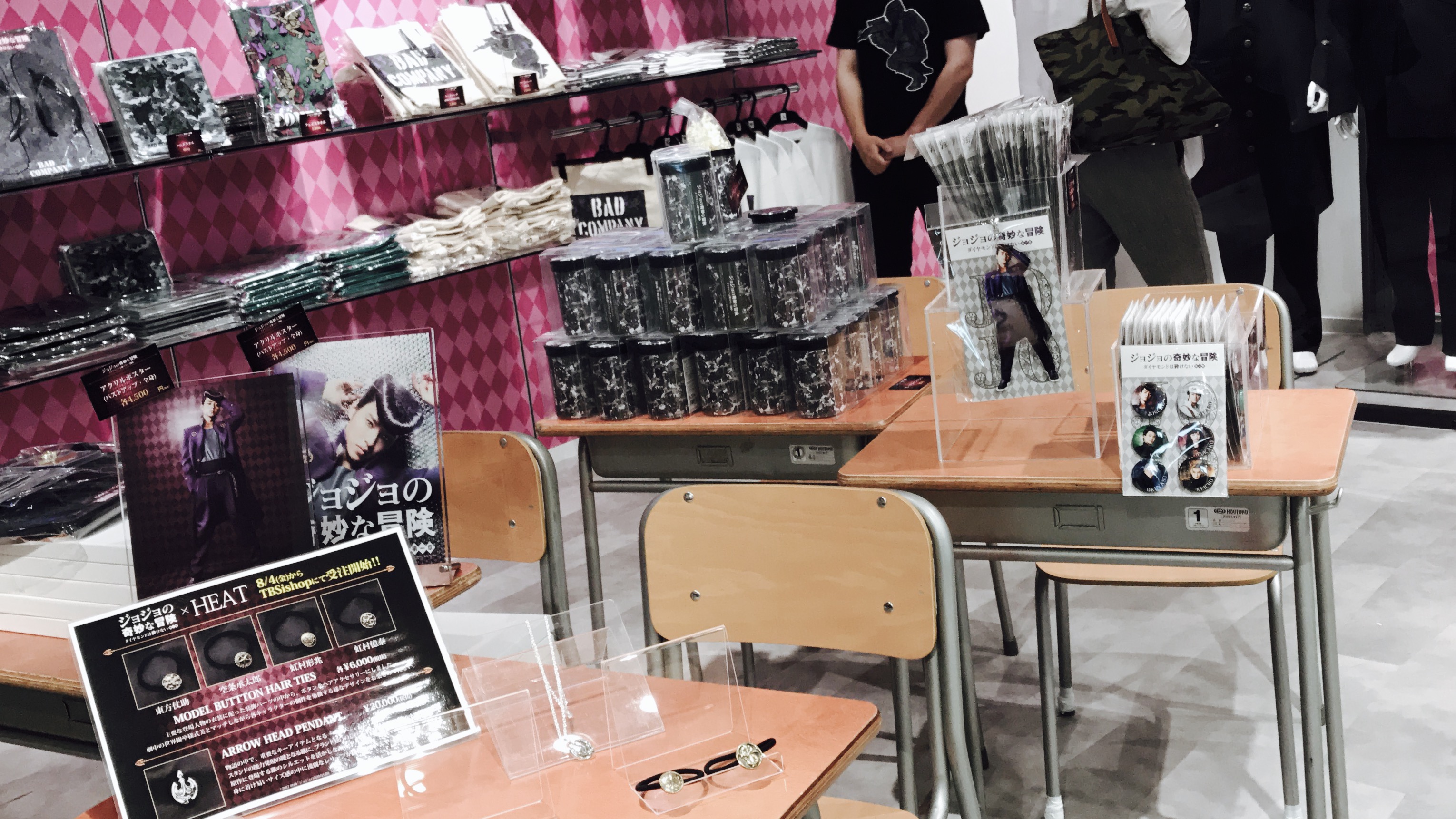 Closeup of some of the goods: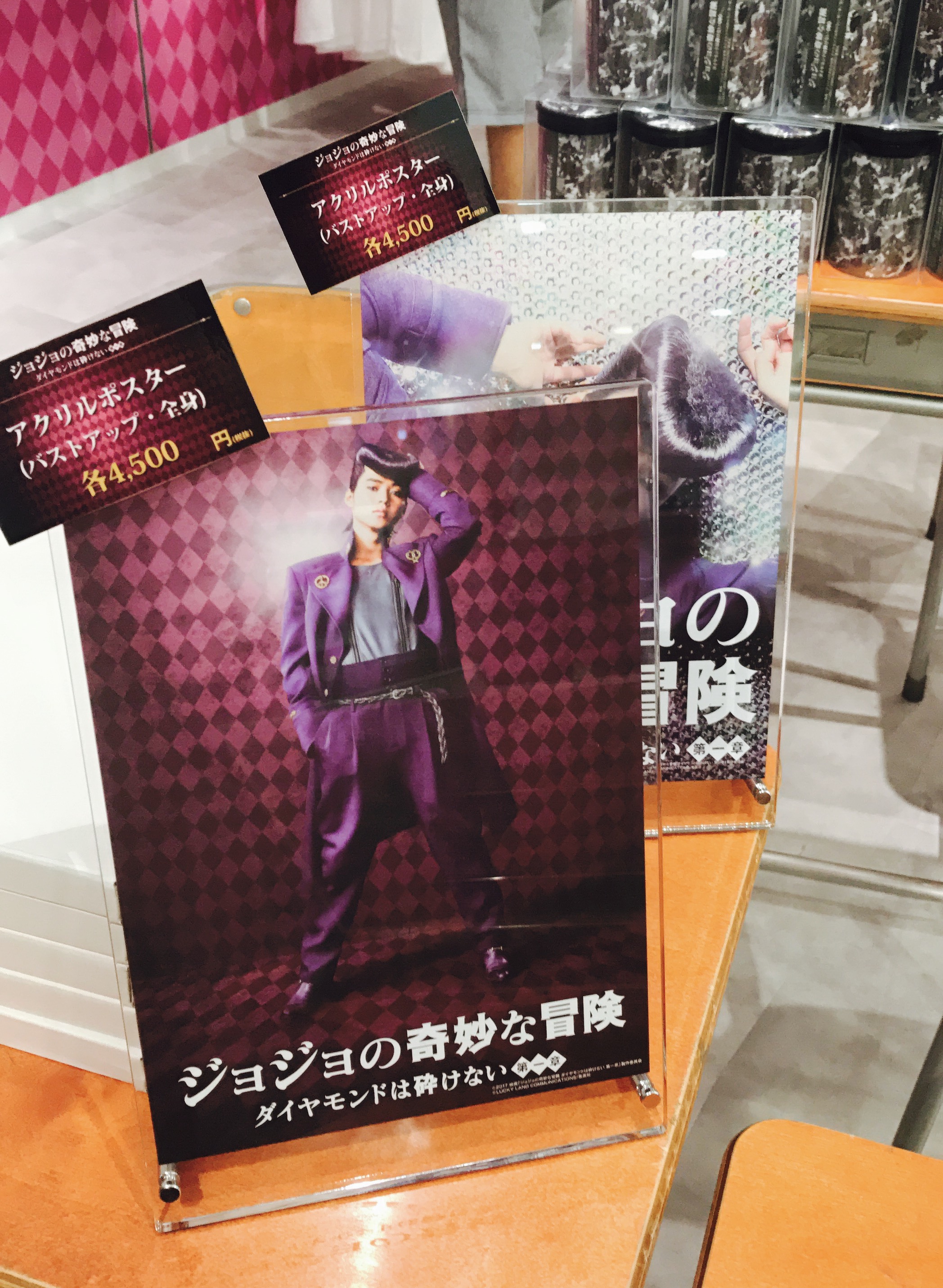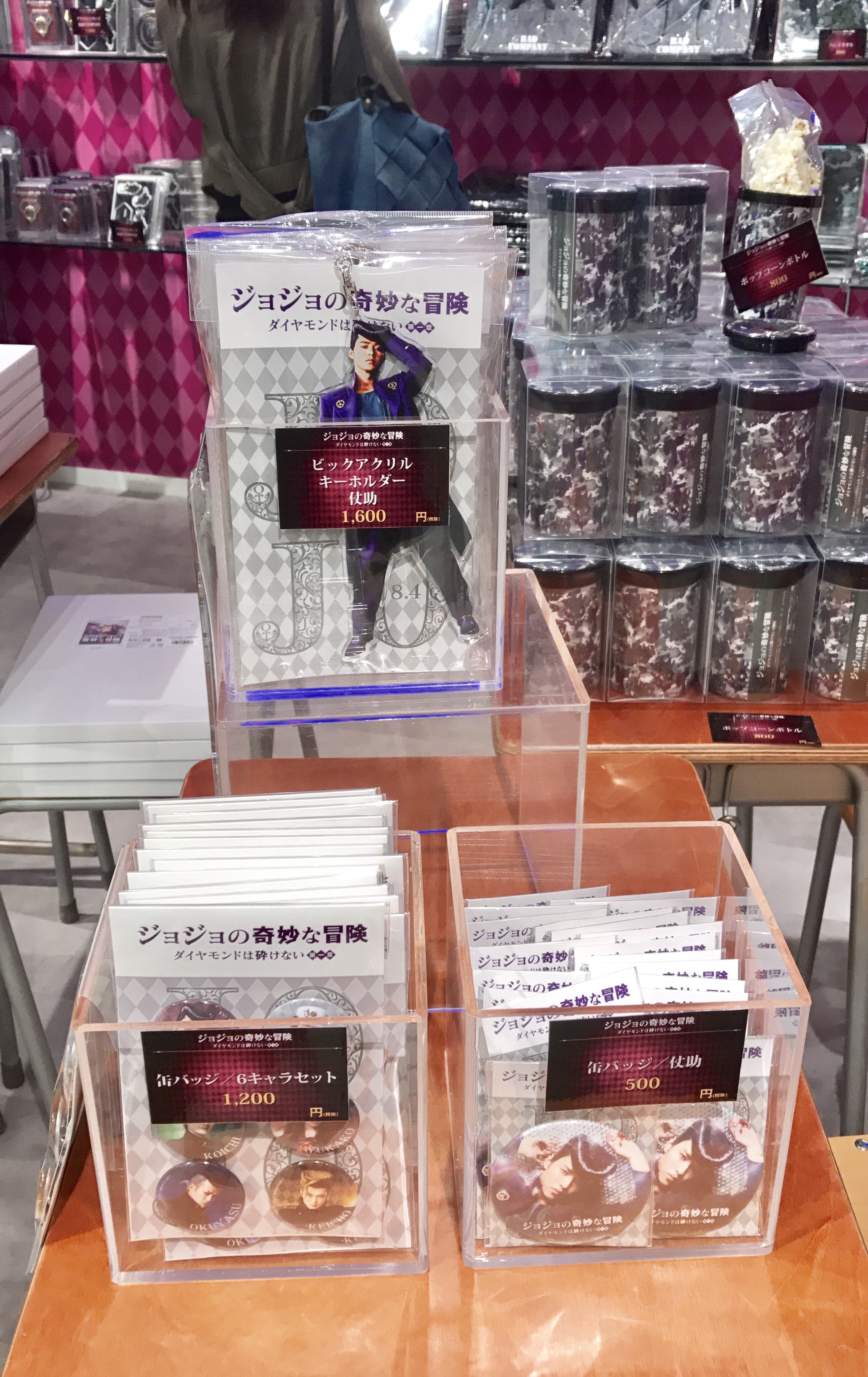 Hmm here's my loot (sorry for the bad quality photos). I got the slippers, notebook, the iphone case and the smartphone ring =D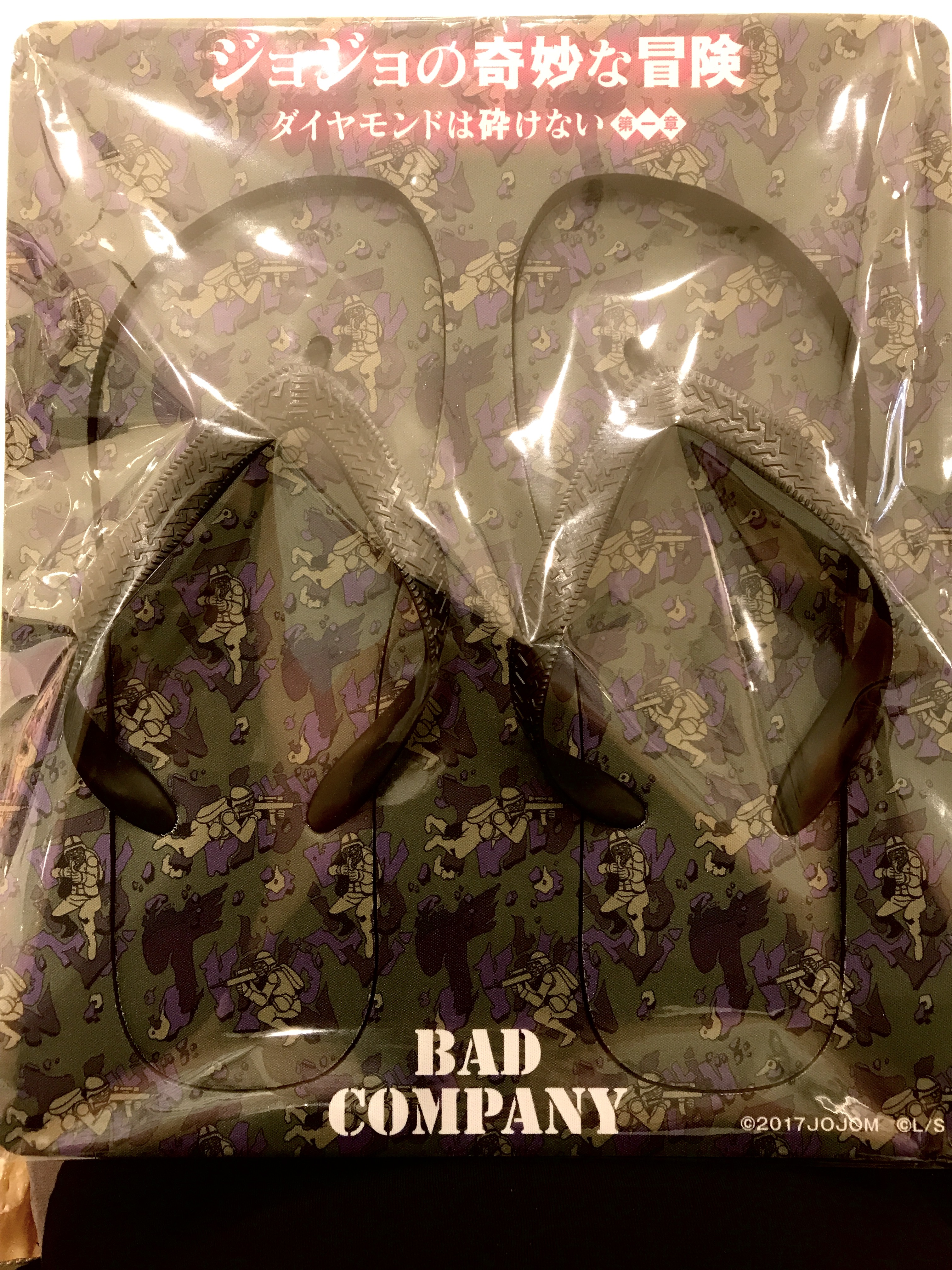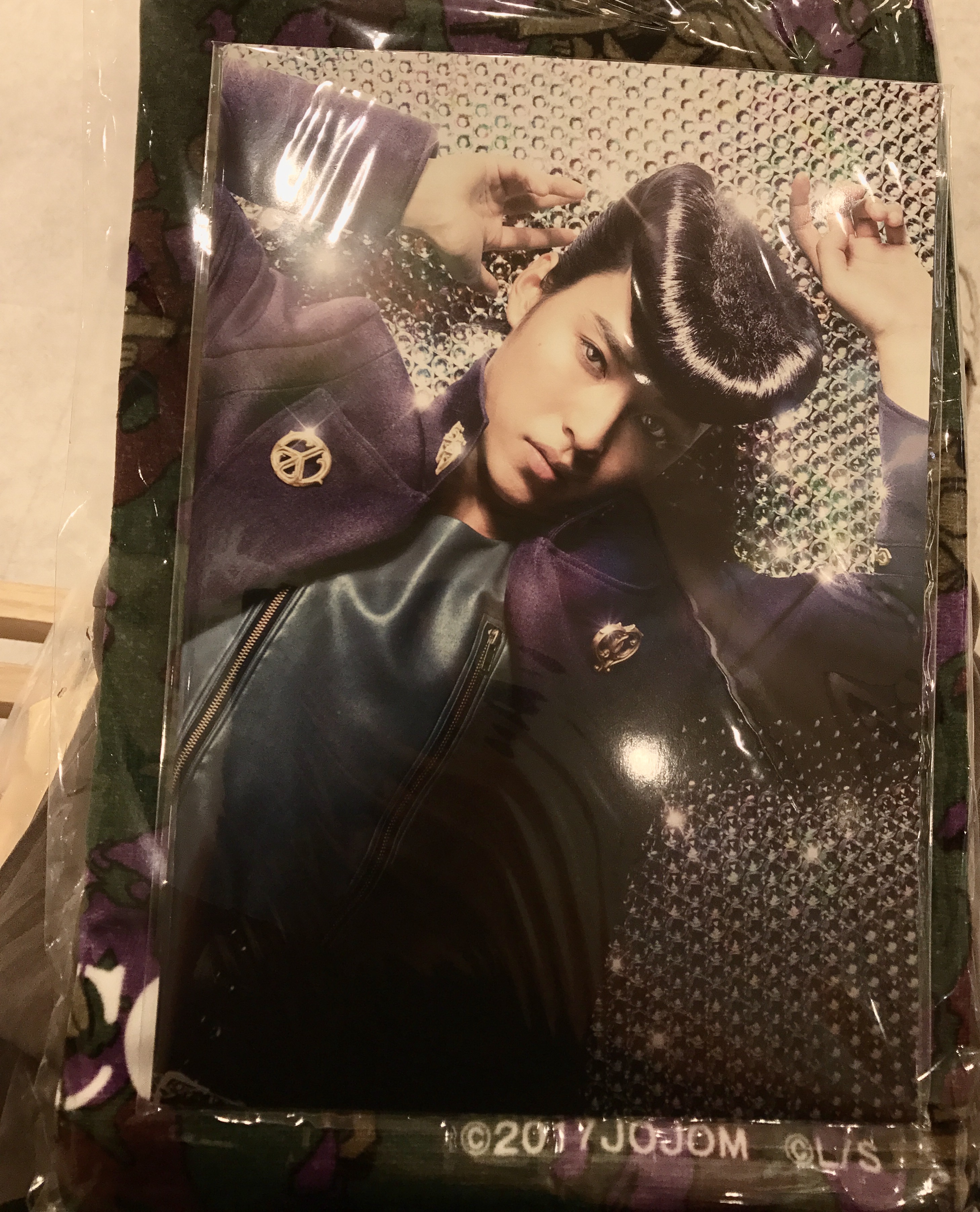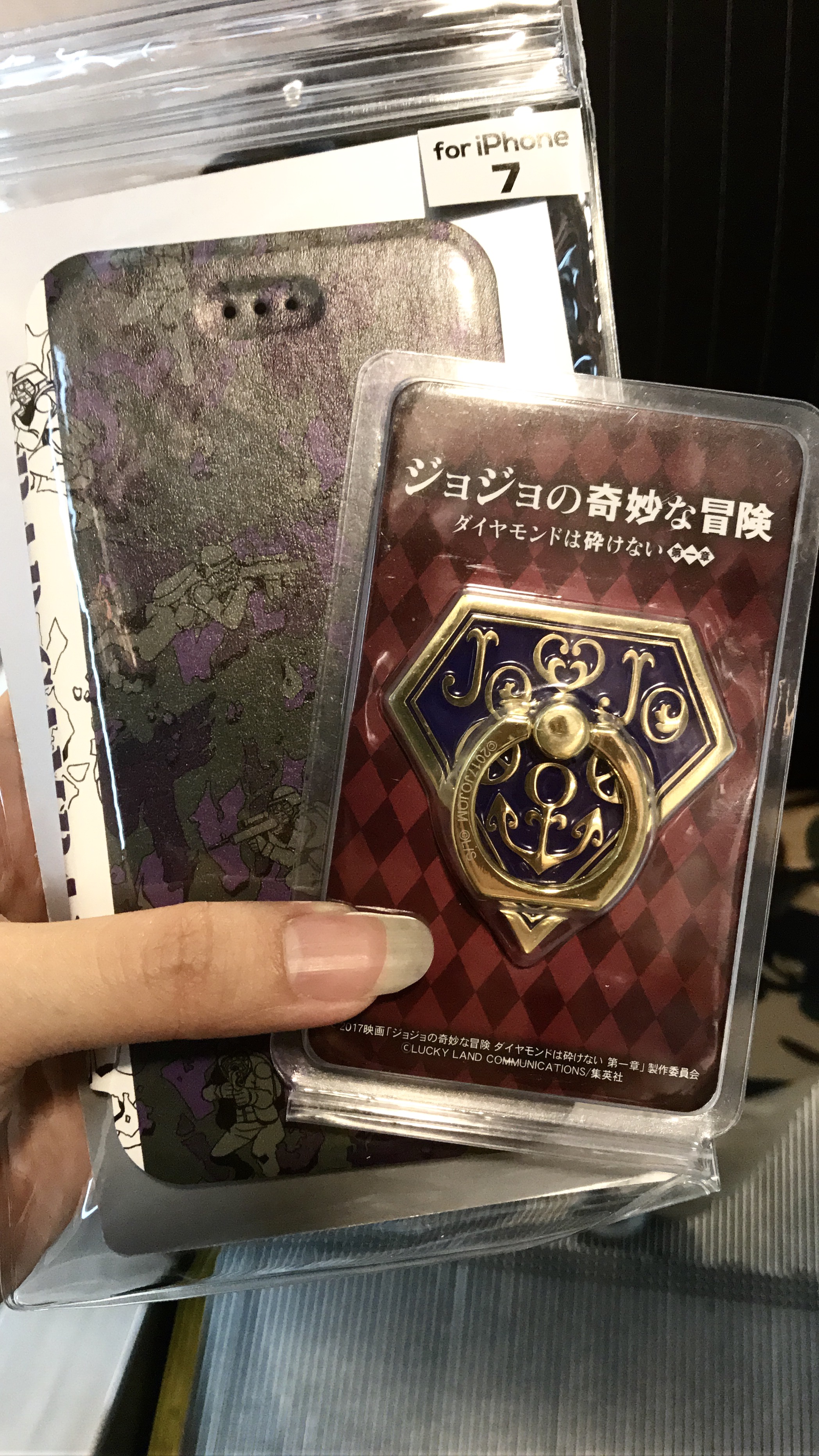 Just opposite the popup store is WEGO. A pity the designs and sizes I wanted were already out of stock. So were the monthly guides (both versions). Zannen…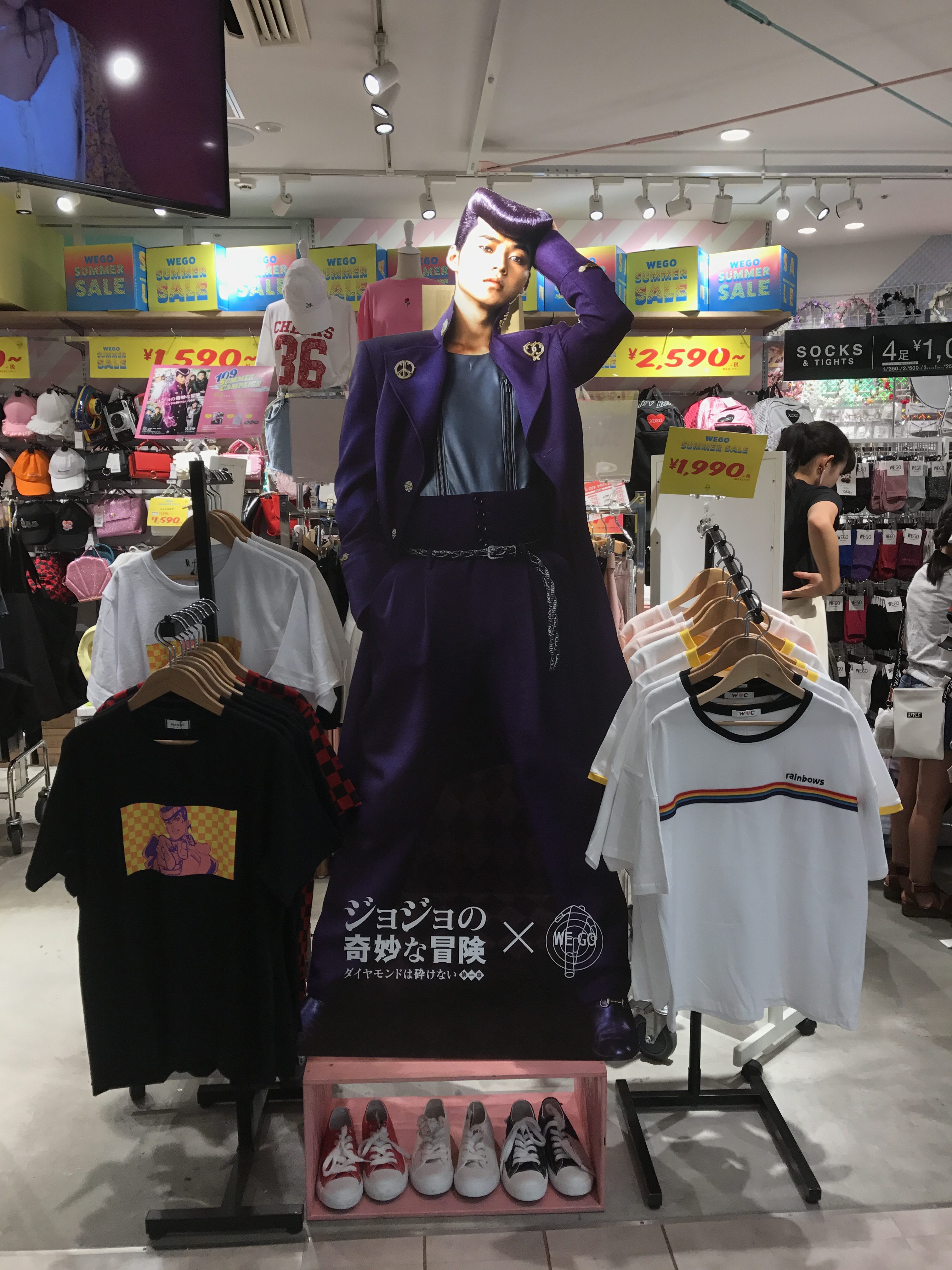 Near the elevator, I found the Bizarre standee. Not sharing this pic here cos the lighting there wasn't very good.
At Tower Records nearby, there was a JoJo section on the 3F with better lighting so I'm sharing this version instead lol.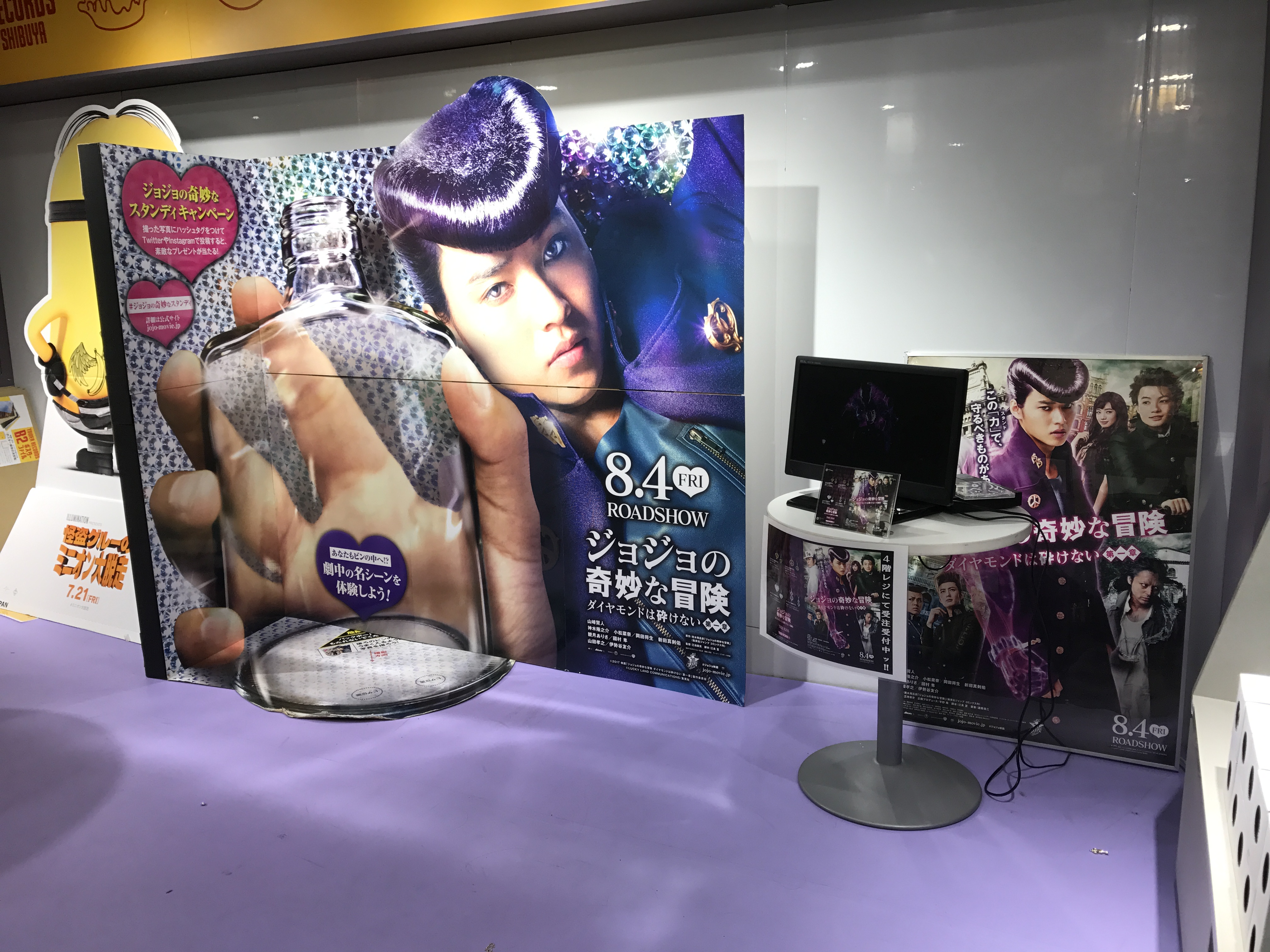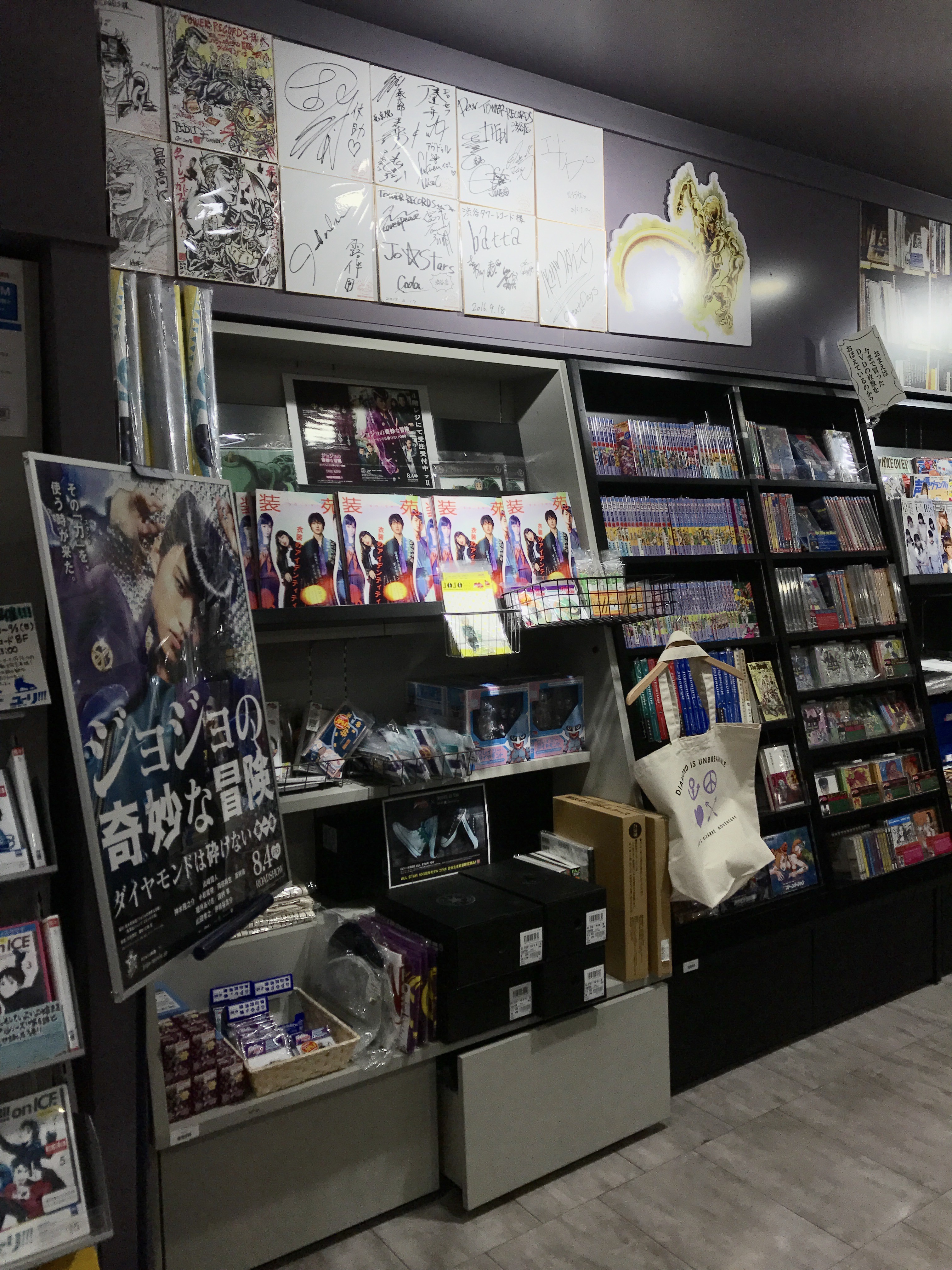 That's about it for JoJo x Shibuya. I'll do a Ichifure x Shibuya later but before I end this post, this was what I found at loft: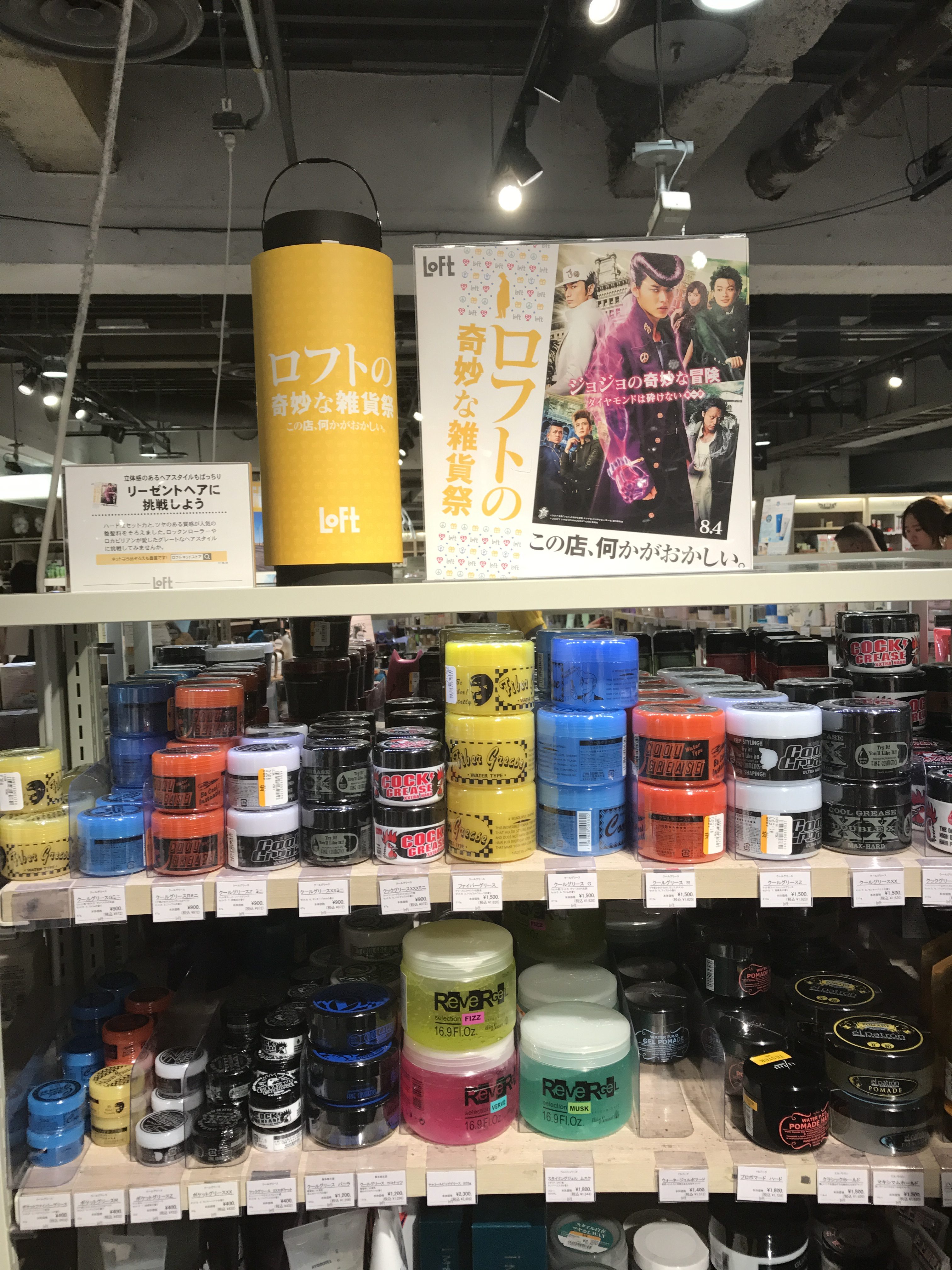 "Let's challenge the regent hairstyle" =D