A page from Shuukan The Television Plus: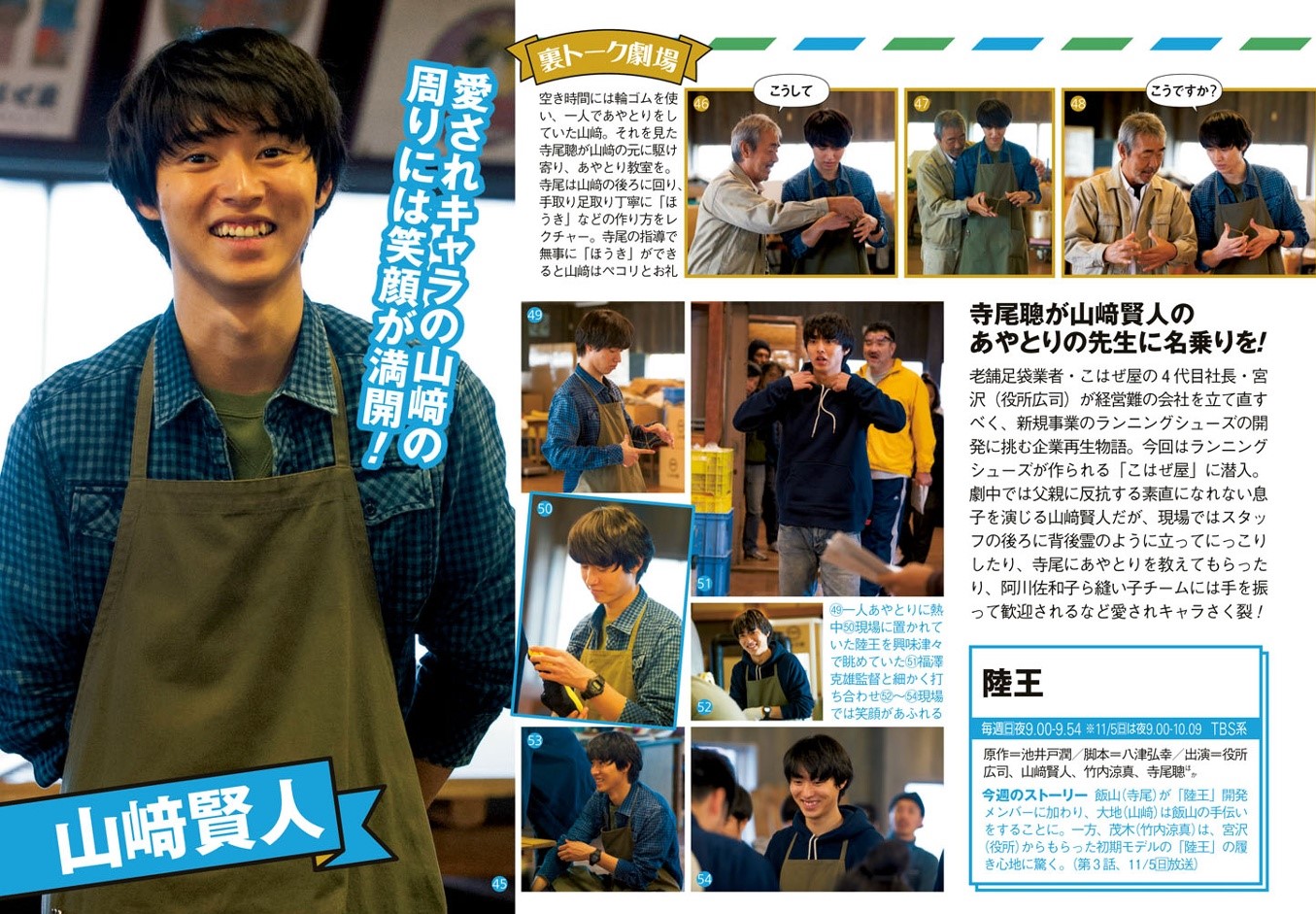 Behind the scenes, in Kohazeya.
In the drama, he plays a defiant son who can't be honest with his feelings, but on set Yamazaki Kento was like a guardian angel, standing behind the staff smiling, learning ayatori ('cat's cradle' string game) from Terao Akira, being welcomed by the seamstress team including Agawa Sawako who waved their hands at him, etc.
All smiles around Yamazaki Kento, a character loved by everyone.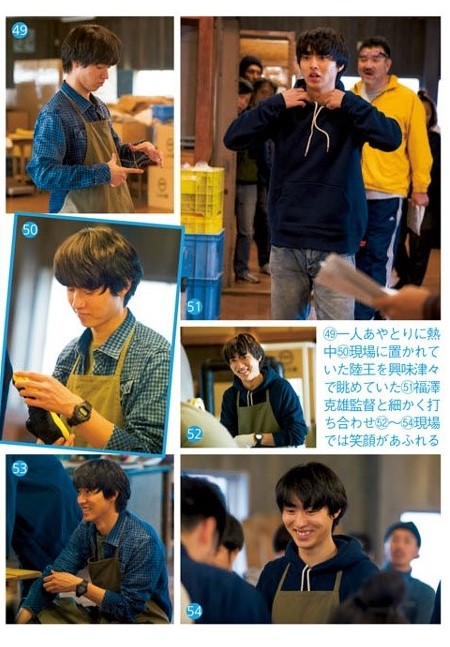 In between filming breaks, Kento played ayatori on his own using a rubber band. When Terao saw that, he rushed over to Kento and gave him ayatori lessons. Terao even went behind Kento, and very carefully and attentively taught him how to make the "broom" shape. Under his guidance, Kento successfully made the "broom", and he thanked Terao with a bow.
This is so sweet ↓↓↓↓↓

Here are some of the images in higher resolution, as shared by The Television website:
「Rikuou」 Episode 3 will air tonight at 9pm JPT. It'll be extended by 15mins, like with Episode 2. Meanwhile, in Singapore, Indonesia, and some countries with wakuwakujapan channel, Episode 2 with subs will be aired tonight too.