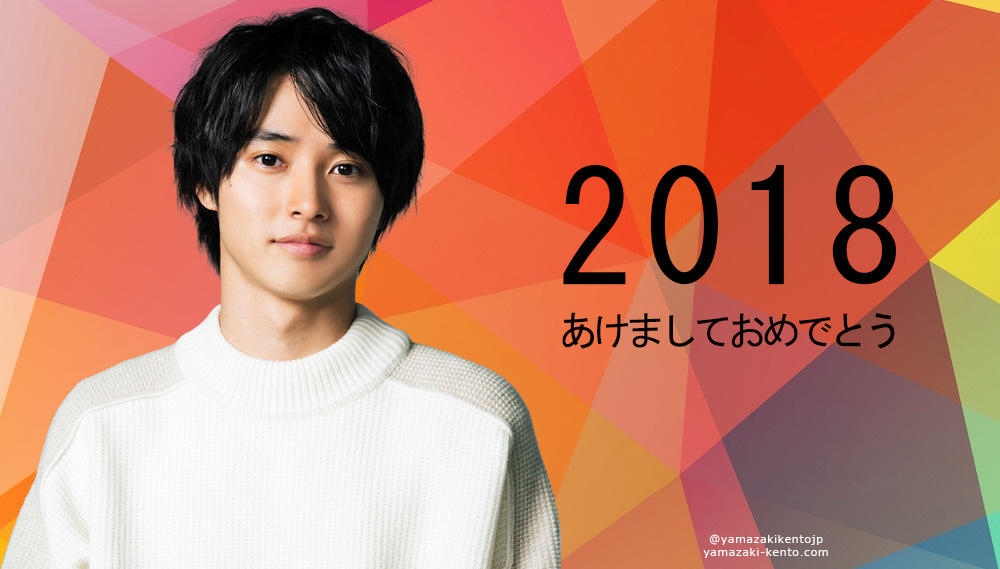 あけましておめでとう!
Looking back at 2017, it was a really fulfilling year in terms of Kento projects, namely his four lead movies One Week Friends, JoJo's Bizarre Adventure, Saiki Kusuo no Psi-nan, Hyouka, stage play Satomi Hakkenden, and drama Rikuoh.
On a personal note, in 2017, I attended the stage greetings of ichifure, jojo and saiki, and two satomi hakkenden shows, all of which were memorable. I saw Kento cry live on stage, sing acapella with Macken and Kamiki, speak English and French, and dance Bruno Mars lol. JoJo was like a rollercoaster ride, there were frustrating moments but also sweet ones. Saiki K. was fun and will always be special. Then just before we closed off the year, there was Rikuoh! Thank god for Dai-chan!
2018 is looking promising. The confirmed projects so far are Todome no Kiss and Hitsuji to Hagane no Mori. But there are rumours of lead roles in live-action movie Kingdom and Fuji TV's Getsu9 summer drama. We shall see if these are true. But definitely loads to look forward to!
Please continue to support us, and of course our Yamazaki Kento! Have a great year ahead~ kotoshi mo yoroshiku ne! ✌