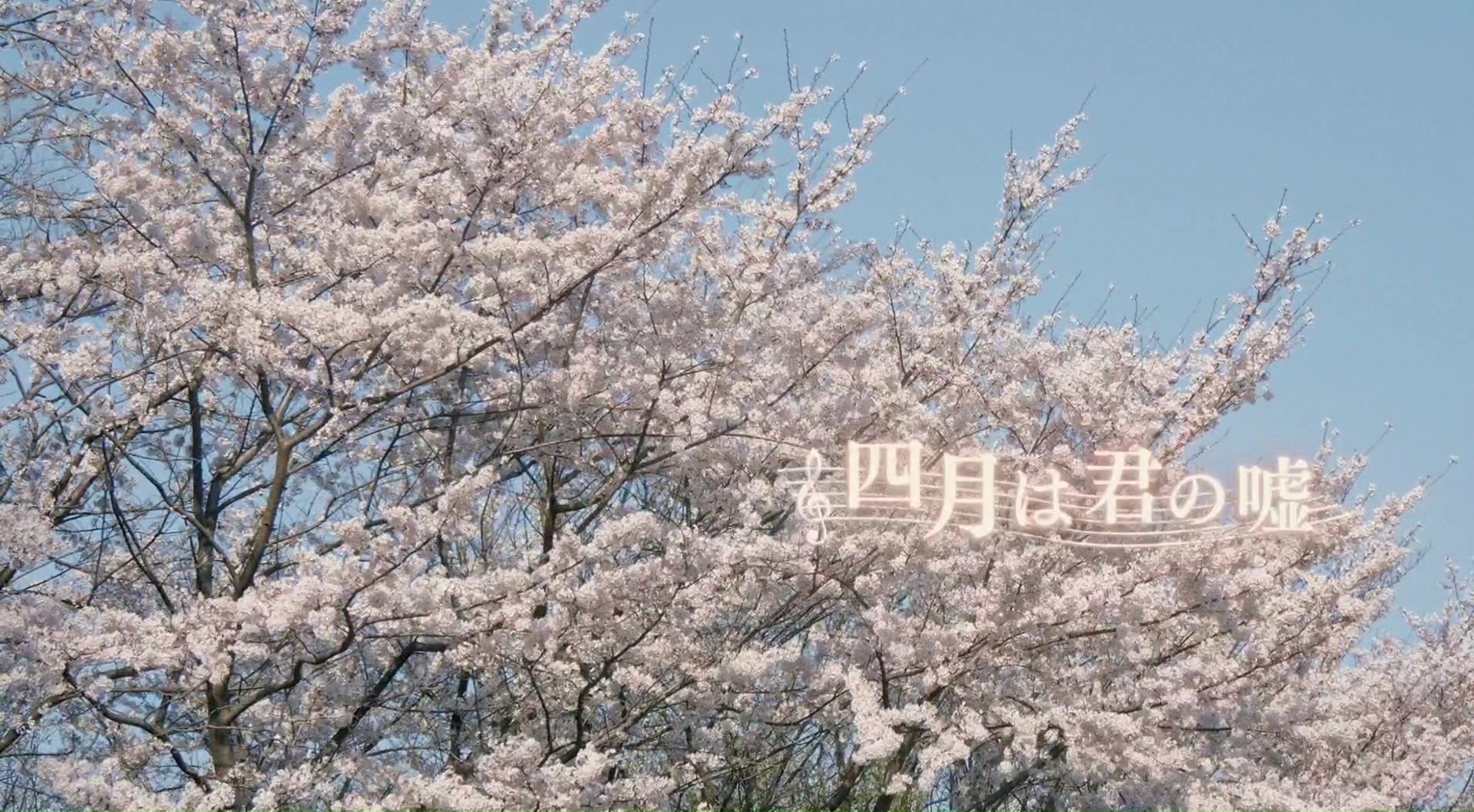 Release date: 10 September, 2016
Directed by: Shinjo Takehiko
Runtime: 122 mins
Based on the manga series by Arakawa Naoshi
Theme song: "Last Scene" by Ikimonogakari
Official site: kimiuso-movie.jp
Official twitter @kimiuso_movie
Synopsis:
A coming-of-age love story inspired by music. Arima Kousei is a gifted pianist who had lost his ability to play the piano when his mother died. Kousei's childhood friend Tsubaki introduces him to her classmate Miyazono Kaori, who is a free-spirited violinist overflowing with personality. Enchanted by Kaori, Kousei's monochrome life begins to gain colors. However, Kaori holds a secret…
Cast:
Yamazaki Kento as Arima Kousei
Hirose Suzu as Miyazono Kaori
Ishii Anna as Sawabe Tsubaki
Nakagawa Taishi as Watari Ryouta
Dan Rei as Arima Saki
Itaya Yuka as Seto Hiroko
Blu-ray/DVD (Release date: 12 April, 2017):
Deluxe Ed. Blu-ray @ AMZJP | c/w postcard | CDJP | HMV
Deluxe Ed. DVD @  AMZJP | c/w postcard | CDJP | HMV
Regular Ed. DVD @ AMZJP | CDJP | HMV
Posters:
Trailer (english subs by Fuji TV):
Special PV "Last Scene" by Ikimonogakari:
Notes:
Yamazaki Kento and Hirose Suzu learnt to play the piano and violin respectively for 6 months prior to the filming of the movie.
Filming took place in October/November 2015 in Kamakura, Saitama and Tokyo.
Scans:
Subs:
Premiere stage greeting (3 August, 2016):
Surprise event & photoshoot @ Kamakura High School (25 August, 2016):
Surprise birthday event (6 September, 2016):
Opening day stage greeting (10 September, 2016):
Stills:
Behind the scenes:
More BTS @ official twitter:
⊛ Search posts tagged as: shigatsu wa kimi no uso