It's exactly a month before the release of Isshuukan Friends. And we're rewarded with new stills today, this time of Hase Yuuki and Kiryuu Shougo!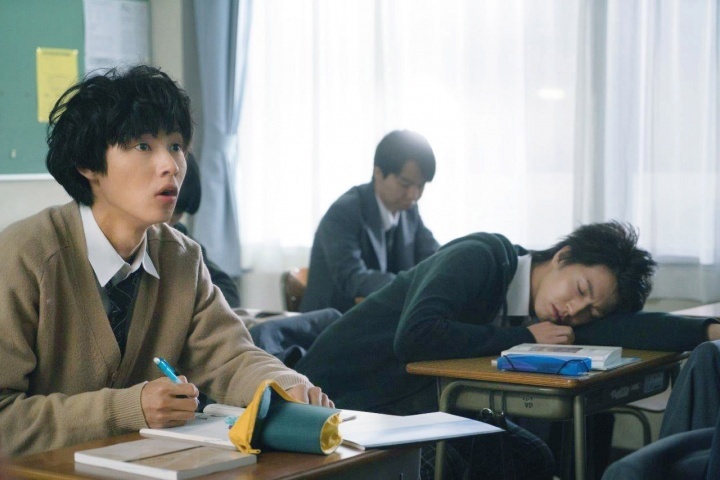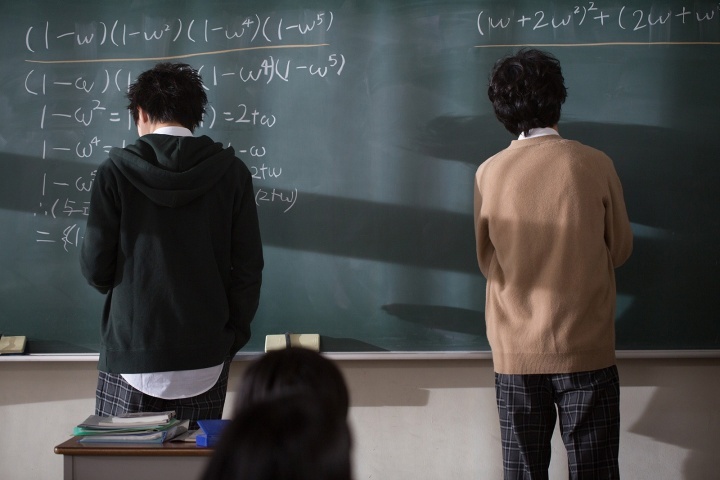 What a cute backview. That curly-curly-perm. ?
This is an interesting pair. Shougo aces his subjects even if he sleeps through classes. On the other hand, Yuuki…hmm let's just say he doesn't have the aptitude for Mathematics. Despite having a cool outlook, Shougo watches over Yuuki in his earnest pursuit of Kaori.
Kento says of his co-star, "Takashi is a really nice guy, and when I asked him to sing, he really did sing for me (lol)". Kento and Takashi are from the same jimusho (Stardust Promotion), and have known each other since debut.