Yamazaki Kento, Hirose Alice, Okayama Amane, Kojima Fujiko, Amano Nazuki, Hongo Kanata and Director Asato Mari attended the opening day stage greeting for movie "Hyouka" held at TOHO Shinjuku Cinemas today.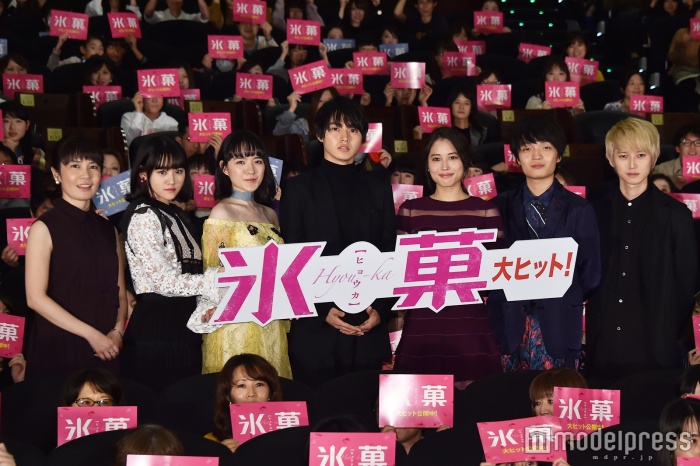 Q: What recently made you happy or made you sad?
Amane: What made me happy was, even though he's so busy, I'm able to meet Kento… In fact yesterday I said, since we have stage greeting, can I stay over at your place?, but as Kento would be back late, he said perhaps next time. Then, today we were able to meet here. So, what made me happy and what made me sad… both were because of Kento.
Kojima revealed that when they stayed over at the hotel during the filming, she heard loud noises coming from the room above hers. She found out the next day that that room was occupied by Kento and Amane. As for what the boys were doing to cause the loud noises… Seems like Kento was horseriding on Amane who was sleeping(?) and Amane did a reenactment on stage… so let's wait for video reports lol…
Btw, Kento said he couldn't remember any of that =D
More photos from the session from various sources: