Kento was LIVE on AbemaTV, on Inagaki・Kusanagi・Katori『72 hour honne terebi』program. Apparently one of the missions of the 3 ex-SMAP members is to take a photo with the No.1 instagrammer.
Kento is the #1 male in Japan currently, and has 2.23 million followers on Instagram.
These are some images posted on the AbemaTimes report: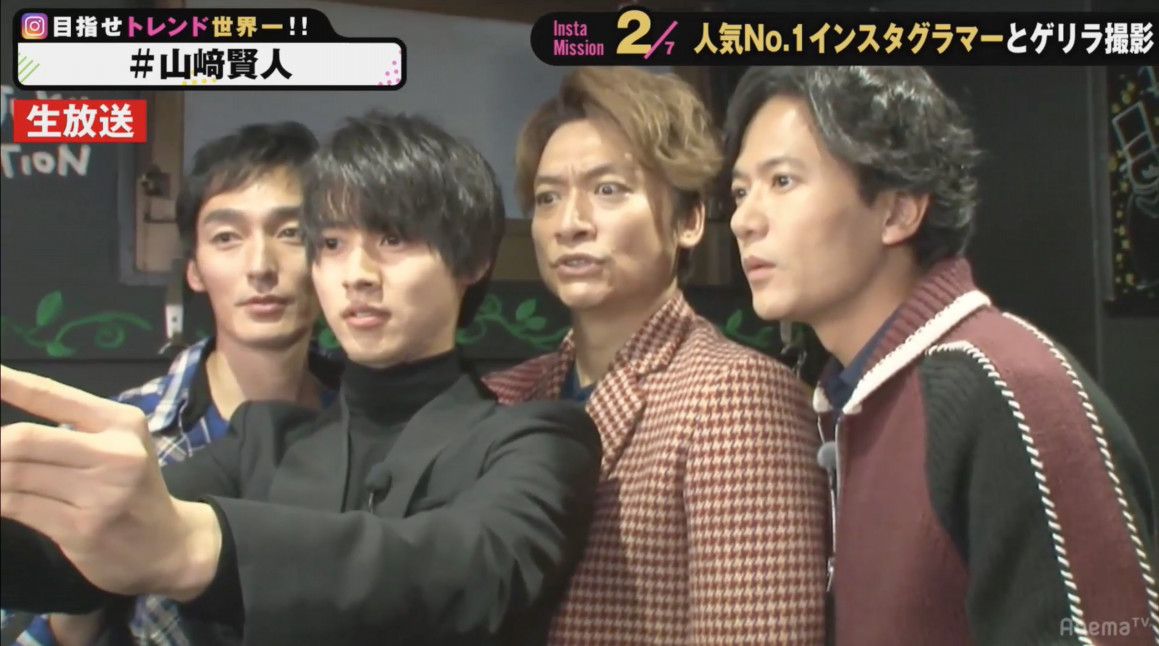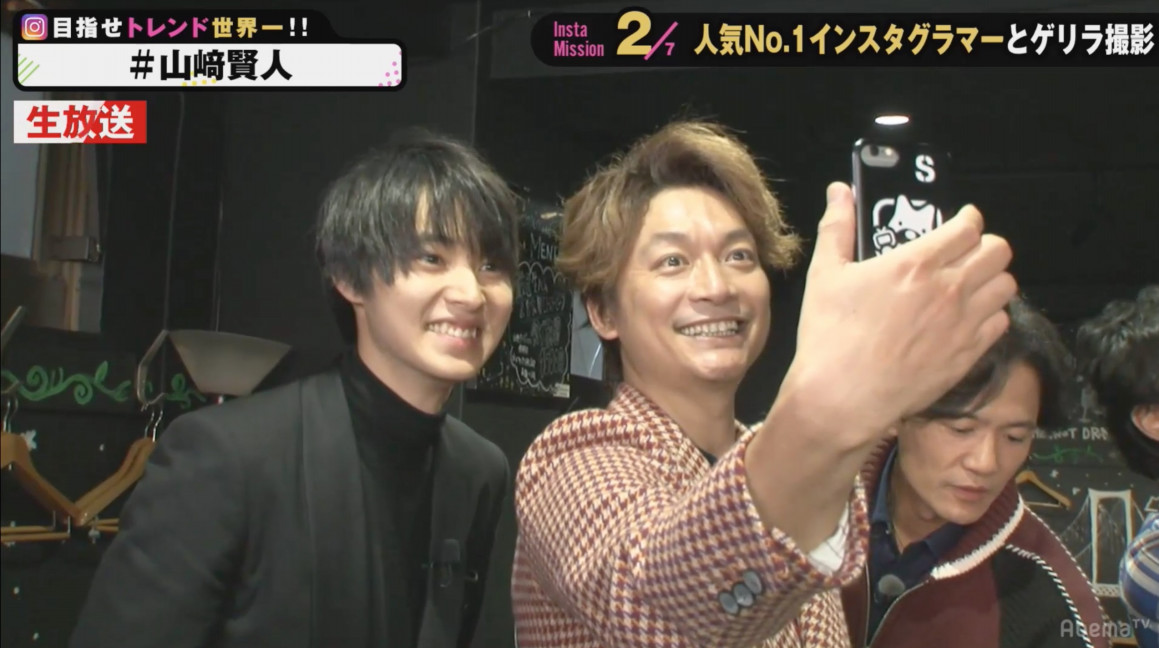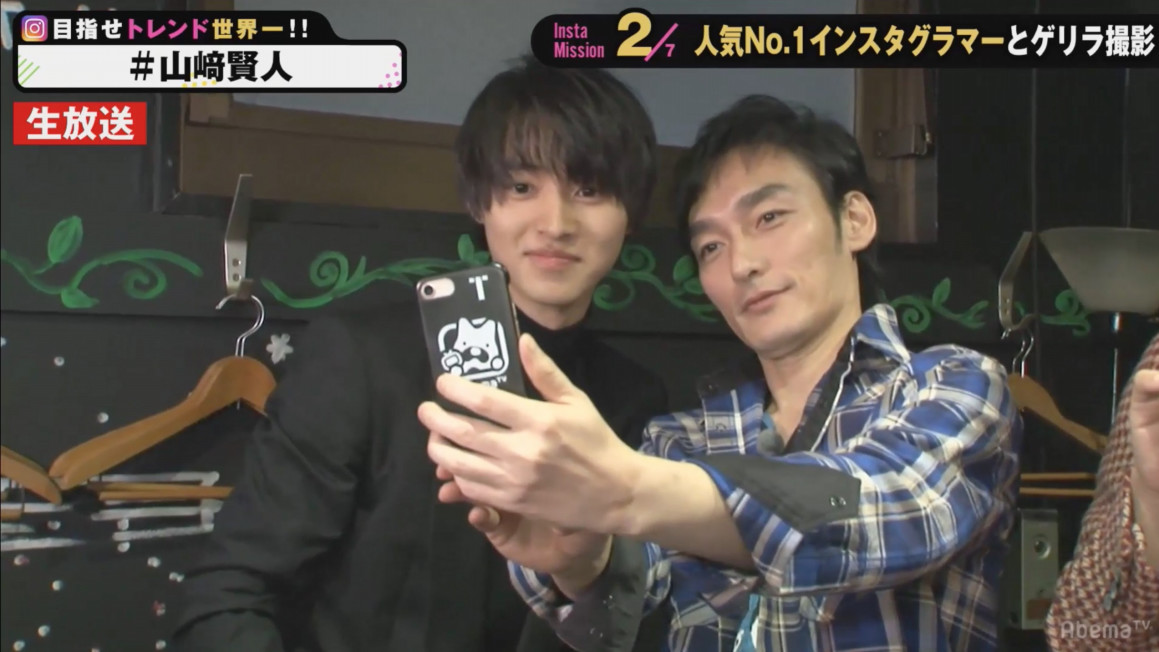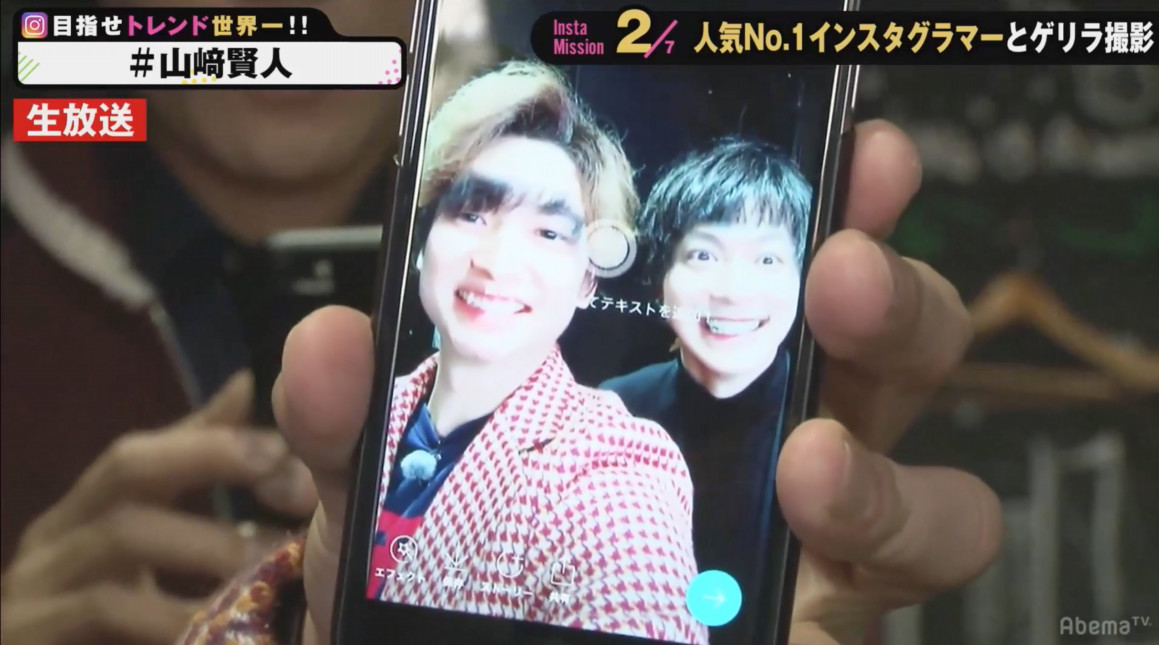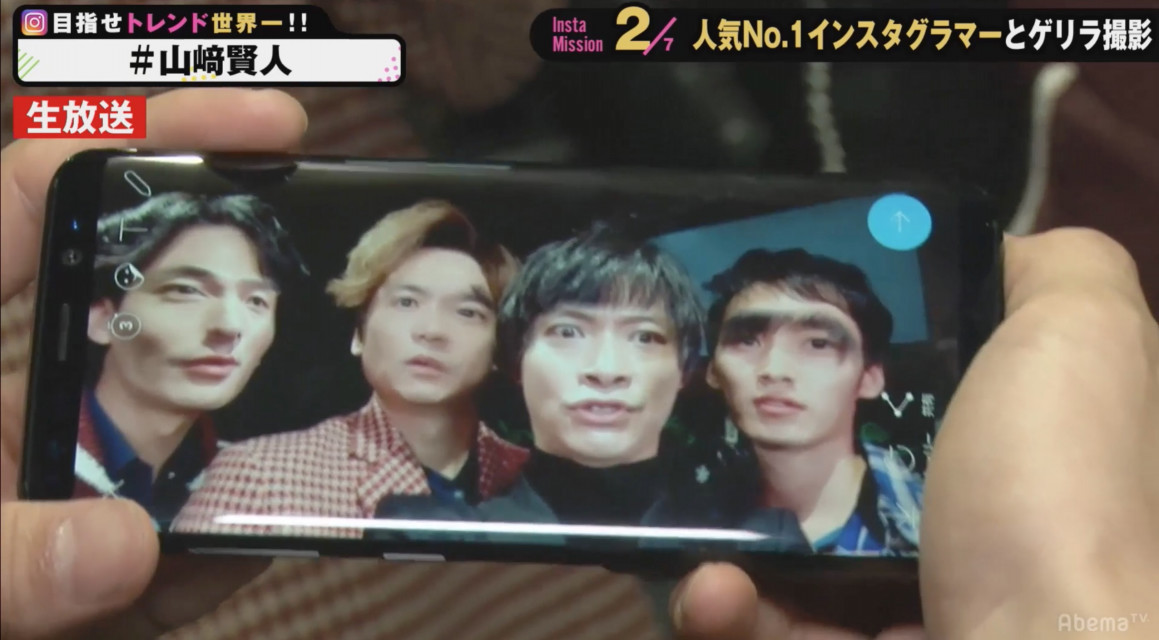 And here's a video courtesy of @Rin_tao_ of Kento trying to take the 4 shot!
やばい4ショット www pic.twitter.com/NA1qkRsuOT

— Rin (@Rin_tao_) November 3, 2017