Three BTS images have been released today, and I've translated some of the interesting bits from the media articles below. According to a tweet by Producer Ishizuka Yoshitaka, they have also completed a few special video clips which could be released early next year.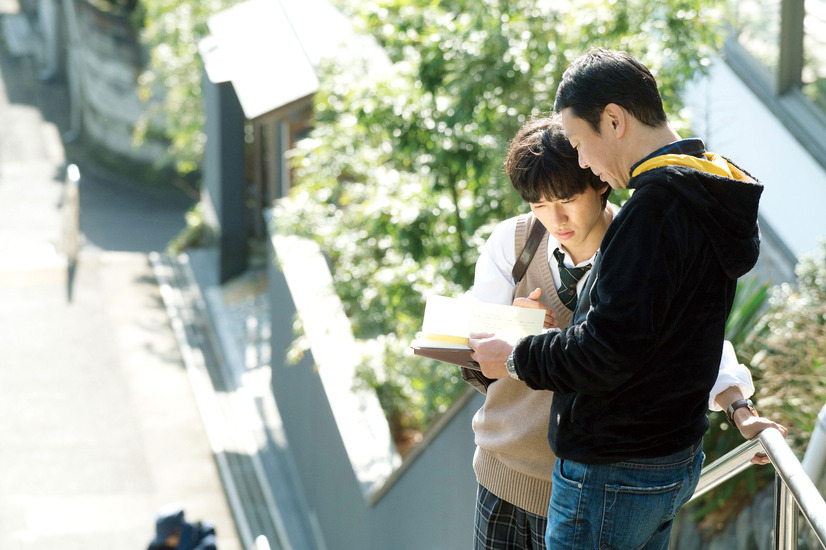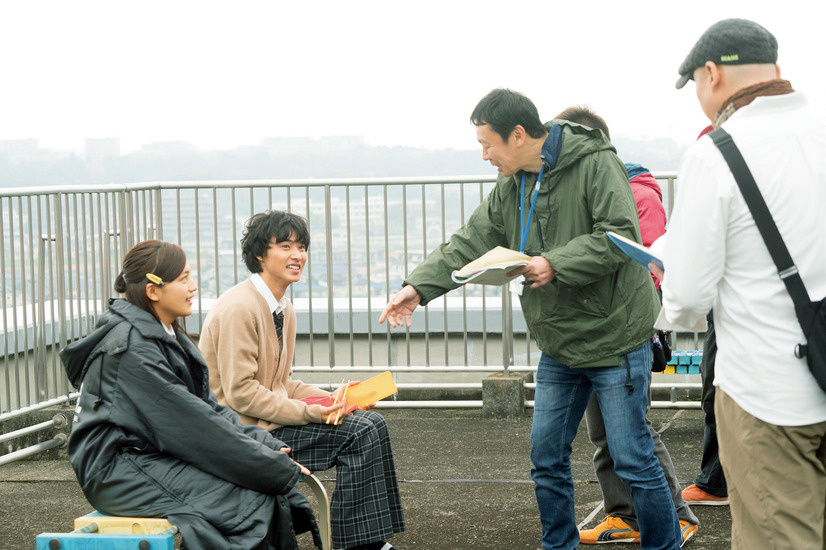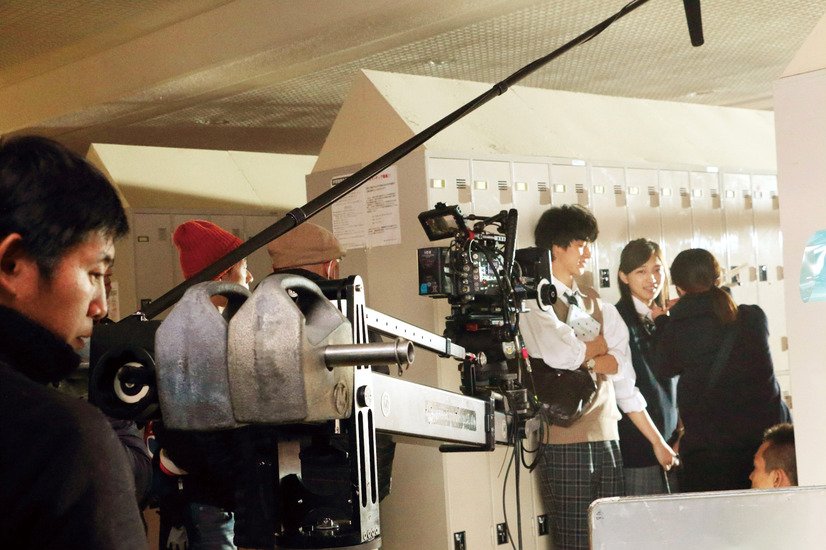 "Isshuukan Friends." cranked in on 14 November, 2015 and cranked up on 16 December, 2015. It's the first time Yamazaki Kento and Kawaguchi Haruna acted together, but the two cheerful leads hit it off from the start. The filming atmosphere was that of laughter and warmth.
The scene that was filmed first on the first day was at the school entranceway (where Kaori and Yuuki will keep exchanging their greetings and the diary). There was a nervous air around as the two characters maintained their distance from each other. Next, they filmed the scene where they exchange the diary while hiding from their classmates [most likely the one at the lockers area]. Seeing the way the two look at each other smiling with embarrassment, the producer and director exclaimed at the same time, "this is Kaori and Yuuki!".
Producer Ishizuka said that they thought long and hard on who could bring out the charm of the two characters, lonely Kaori and positive Yuuki, and after much careful consideration, they nailed the casting decision.
Kawaguchi said, "Yamazaki-san got into the role of Yuuki immediately, on the first day of filming. He fits the image perfectly." She was also influenced by Yamazaki's well-executed expression of "sadness behind the smile", on top of his sincere and innocent smile.
On the other hand, Yamazaki said that "Kaori is a difficult role to play, but Kawaguchi-san herself is a mischevious and funny person. We could be frank with each other from the start. Although Fujimiya-san is a character who doesn't initiate talks, Kawaguchi-san would make funny faces (lol) once the director shouts 'cut!'. In any case, she could switch really fast. The gap between (her real self) and the role she plays left a huge impression."
The two have mutual respect for each other.
Filming took place in Seiseki Sakuragaoka, where the story is set in the original manga and also in the anime adaptation.
Isshuukan Friends. opens in theatres next February.
=
I'm really looking forward to the BTS and upcoming PRs. Haruna-chan is also known to be tennen, and from Kento's description, I think they had fun during the filming. What will happen when two 'airheads' meet? ?