Translating the parts where Kento was mentioned…
Yamazaki Kento-san visited Gyoda city on 8 August 2017 to view the results of the rice-planting (done by Takeuchi Ryoma etc. earlier in June). As this was before crank in, Yamazaki-san spotted a different hairstyle. First he visited the landmark representative of Gyoda city, the Oshi Castle.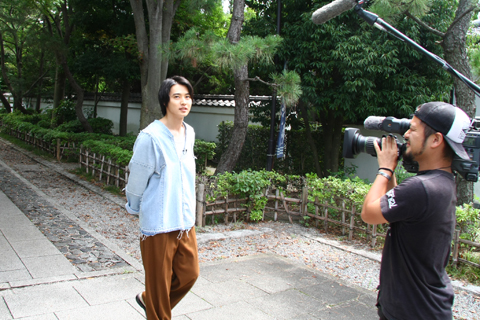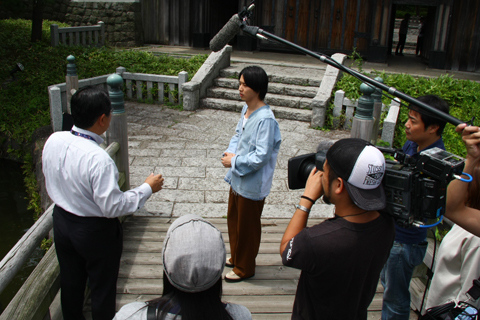 After learning about the history of Oshi Castle, he went to "Kineya Tabi", a tabi manufacturer who assisted in the drama production.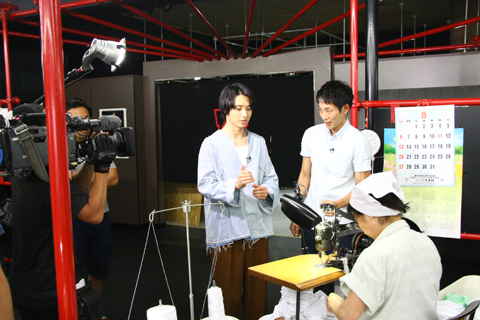 In addition to touring the site, he experienced the creation of tabi♪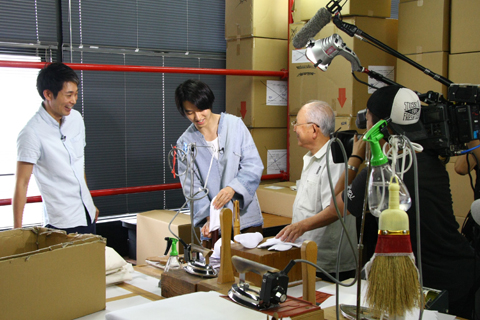 Finally, to view the completed paddy field art, Yamazaki-san came to the observatory platform located in Kodai Hasu no Sato Park, and after he took the elevator, he said, "Oh, it can be seen from here!?". This was when he used an uchiwa to hide his face… Yamazaki-san did that so that he would not accidentally see the view in advance while the staff made preparations for the shoot♪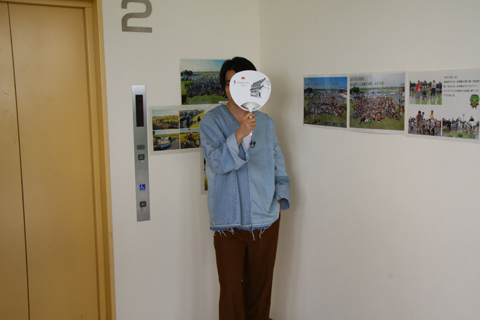 Not long after, they were ready to shoot. In the presence of Gyoda city Mayor Kudo Masaji who came specifically for this event, he came face to face with the paddy field art.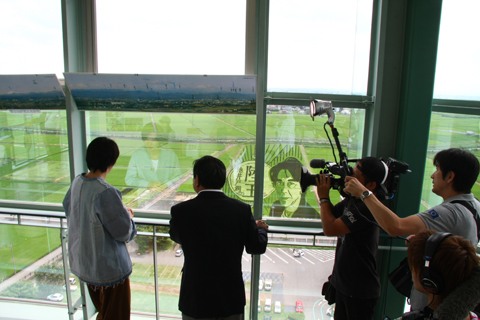 He was surprised at the high quality of the paddy field art which also showed Yakusho-san's face. Looking at this photo, you'd be able to understand how surprised Yamazaki-san was, right.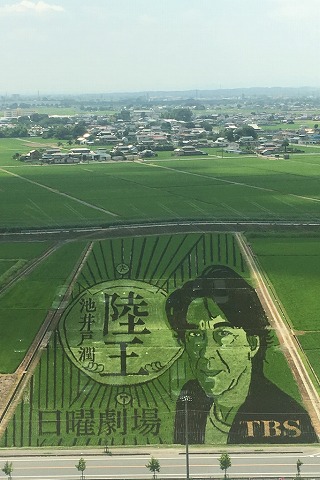 Mayor Kudo then explained to Yamazaki-san about paddy field arts, and the event ended with a firm handshake between the two.