This is another report of the filming of Episode 5, where Daichi played a huge role in helping Team Kohazeya overcome a certain obstacle. Summarizing just the parts on Kento =D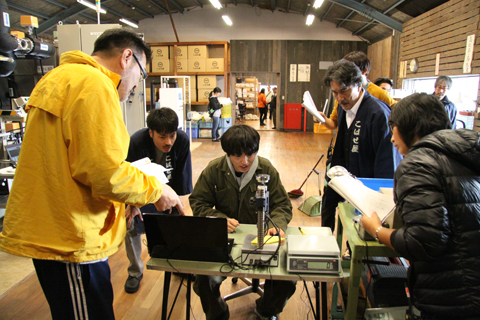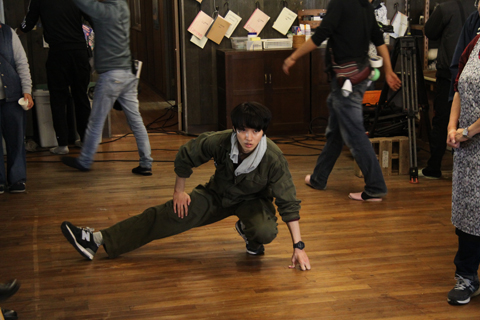 ↑ Kento doing stretching exercises ↑  during filming breaks.
Next was the scene at the stadium where they handed the new Rikuoh over to Mogi.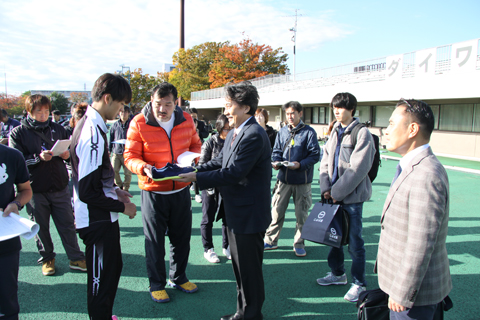 Yakusho Koji, Ichikawa Udanji and Kento chatted happily during filming breaks.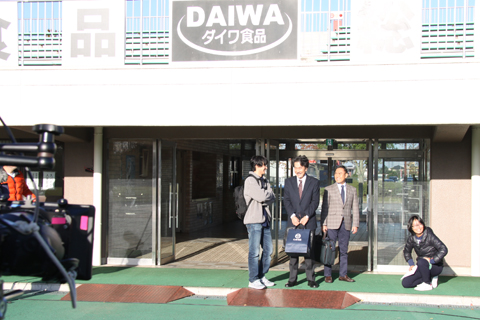 Kento also did lifting with the soccer ball in between filming♪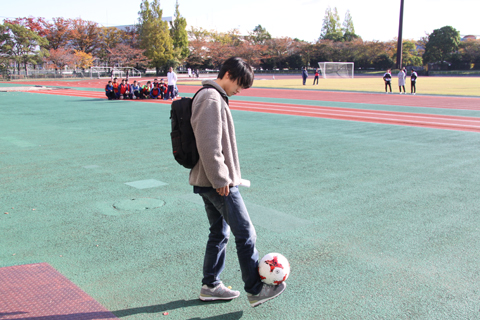 As expected of Kento who, like Takeuchi Ryoma, aimed to be a professional soccer player when he was young, his ball control skills were fantastic!
For the scene where Daichi handed over to Mogi the tabis filled with handwritten messages from Kohazeya staff, in fact they filmed additional scenes — Daichi using his smartphone to film a video message to Mogi from the staff, and then showing that video to Mogi.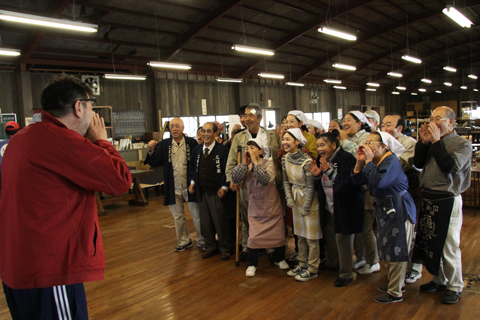 This ↑ was when they recorded the video message.
And…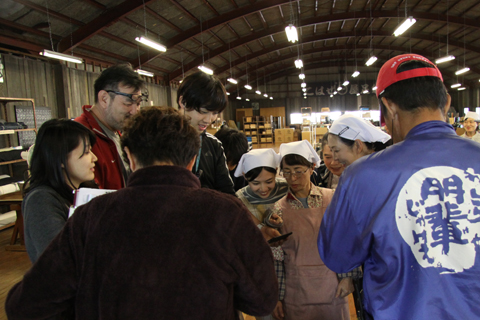 This was when everyone from Kohazeya checked the video message that they recorded♪
However, due to time constraints, these scenes were cut from the actual broadcast…