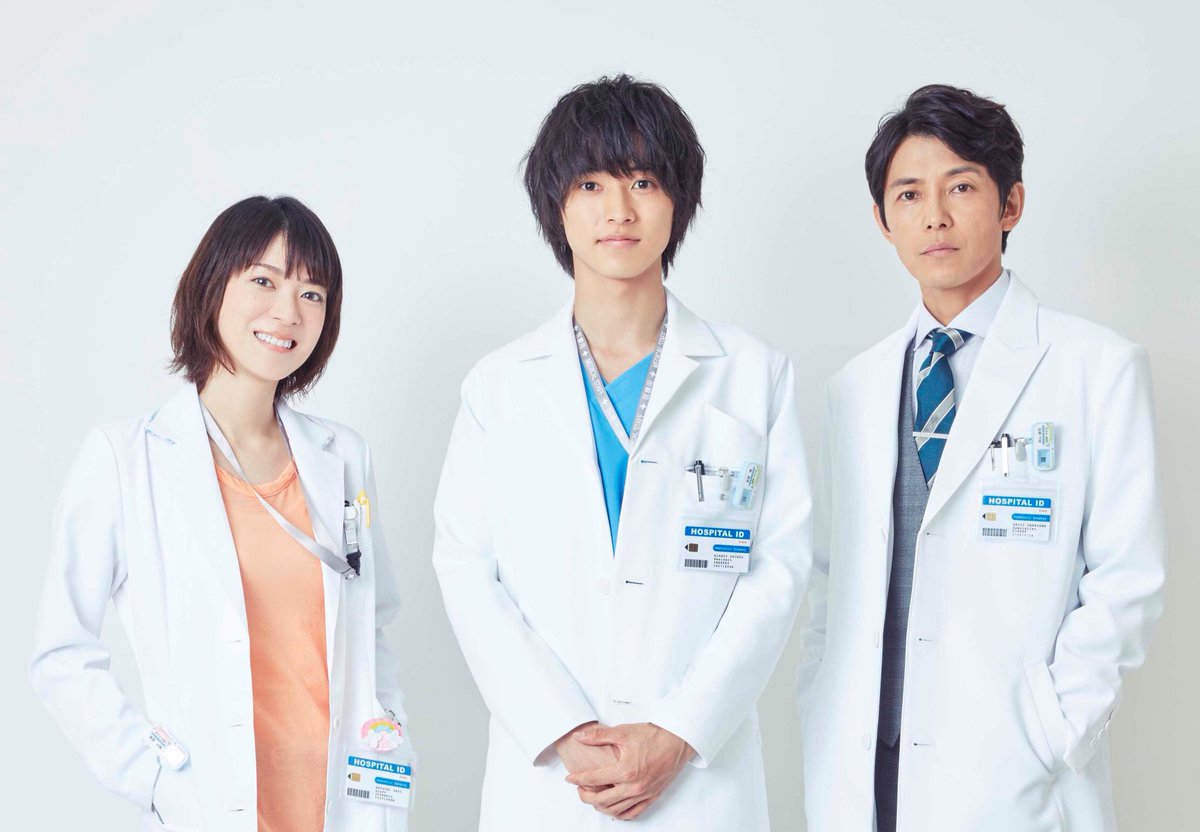 It's official, lol. Our heroine Ueno Juri will play Seto Natsumi, a doctor in the same pediatric surgery department as Minato and looks out for him. Fujiki Naohito plays Takayama Seiji, their sempai in the same department who's skilled and talented as a pediatric surgeon. This is Ueno's first drama appearance since her marriage, and this is Fujiki's tenth time playing a doctor! This is the first time all three of them act with each other.
Ueno on Kento and Fujiki.
「During the filming of the teaser spot, the gaze Kento-kun as Minato had when he was looking at the children was brilliant, he showed a gentleness and comfort that soothes the depths of peoples' hearts. After catching a glimpse of such a Minato, I'm looking forward to the filming from now on. I don't know how the true Fujiki-san is like, but I feel he'll be perfect as a stoic, talented and strict sempai doctor (lol). While I'm expecting him as a sempai to be the moodmaker of the set at times, I hope to be able to create a good atmosphere with everyone!」
Fujiki on Kento and Ueno.
「It's my first time acting with both Yamazaki Kento-san and Ueno Juri-san. But when Yamazaki-san came on 『Oshareism』, the two of us went on location shoot and went drinking, so I feel a one-sided strong sense of sympathy (lol). I feel that Yamazaki-san's role is extremely challenging, but to be able to witness the process of its creation, I'm very much looking forward to it. And Ueno-san has played a wide range of distinctive roles to date. I've only met her that one day during the poster shoot, but succumbed to her passion on the project and her enormous studyload on pediatric surgery…. I'll do my best so as not to be chided!」