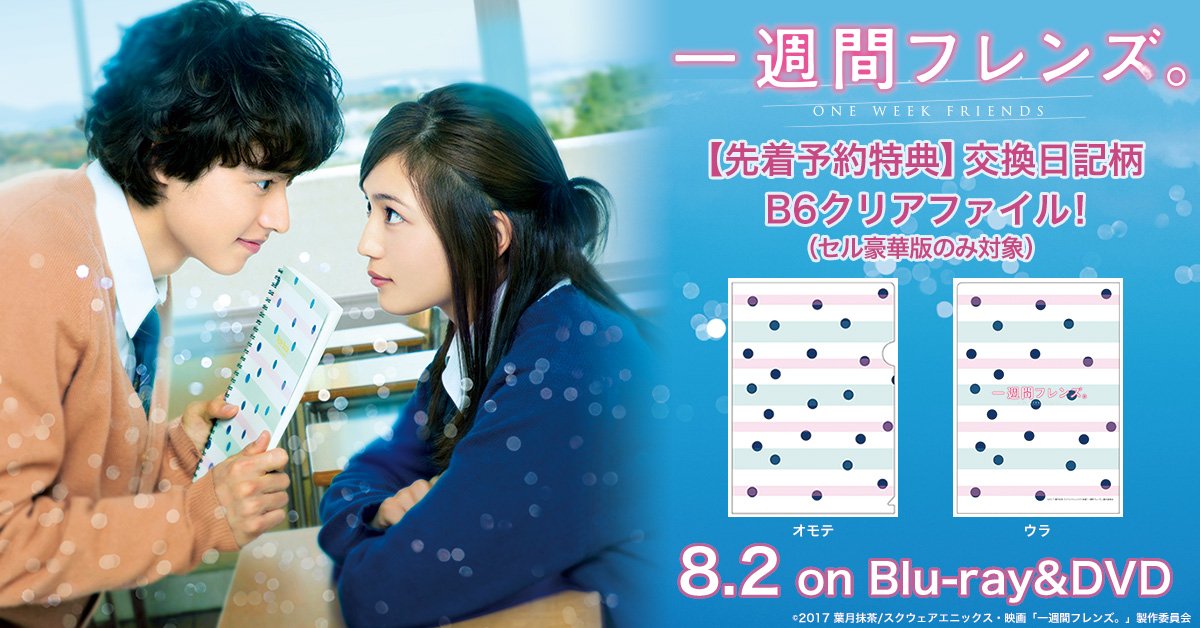 Finally! I've been waiting for news on the release date ever since they said the movie will be taken down from theatres. I reeeeaaaally love this movie so much! Hase Yuuki is like the closest character to the real Kento ne. Anyway, on to the details!
There are 2 editions – Deluxe and Regular.
Deluxe Ed. will be available in both Blu-ray and DVD formats, and includes both movie and bonus discs. Regular Ed. will only be available in DVD format and only comes with the movie disc. For Deluxes, shops are also giving away "early order/pre-order bonus" which is a B6 clearfile with same design as the exchange diary, a very important item in the movie.
"One Week Friends" Live Action Movie BD/DVD
Release date: 2 August, 2017
List prices as follows :-
Deluxe Ed. (2-discs) (First Press) Blu-ray @6,700yen excl. tax
Deluxe Ed. (2-disc) (First Press) DVD @5,800yen excl. tax
Regular Ed. DVD @3,800yen excl. tax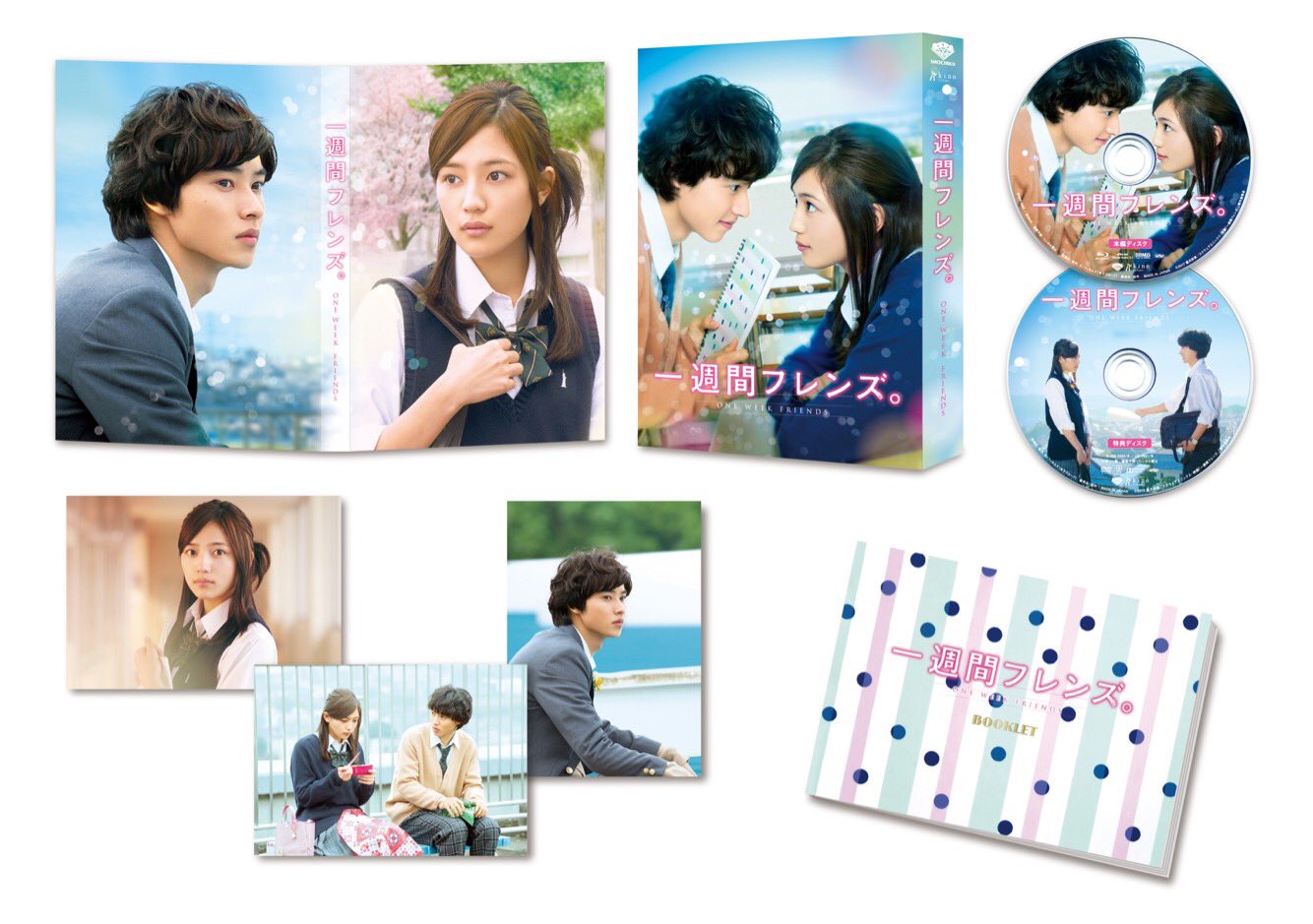 【Early Order/Pre-Order Bonus】 (Note: only for Deluxe Editions)
B6 clearfile with 'Exchange Diary' design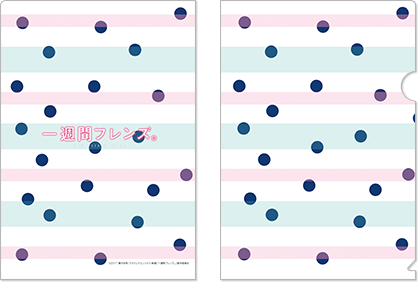 【Bonus Footage】
♡ Movie disc (BD/DVD) (Note: for both Deluxe and Regular Editions)
・Teaser & Trailer collection
♡ Bonus disc (DVD) (Note: only for Deluxe Editions)
・Making
・Cast Interviews
・Offshots from Matsuo Takashi Camera and Takahashi Haori Camera
・Events collection
・Theme Song version Long Trailer
・Web spots, 2 types (Kaori ver./Yuuki ver.)
【Other Bonuses】
・Special outer case
・Booklet
・Original postcards, 3 types
Purchase links:
Deluxe Ed. Blu-ray @ Amazon | Amazon w/o clearfile | CDJapan | HMV
Deluxe Ed. DVD @ Amazon | Amazon w/o clearfile | CDJapan | HMV
Regular Ed. DVD @ Amazon | CDJapan | HMV
Update on 30 May, 2017: The visuals of the set of 3 postcards have been released.
Update on 2 June, 2017: Fans who purchase the Deluxe edition can also participate in a campaign for a chance to win some special gifts – the pens used in the movie (1 winner), a t-shirt (3 winners), and Hase Yuuki's parapara manga sticker (100 winners). More information here. Would probably need a Japanese address to apply.
Update on 9 June, 2017: After a voting session on Twitter between 2 different versions of Yuuki's parapara manga, most fans (me included) chose "I'm interested in both ?", hence they've decided to make that a 2-piece sticker set!! This is great news, but 100 winners only ka… chotto kibishii na…