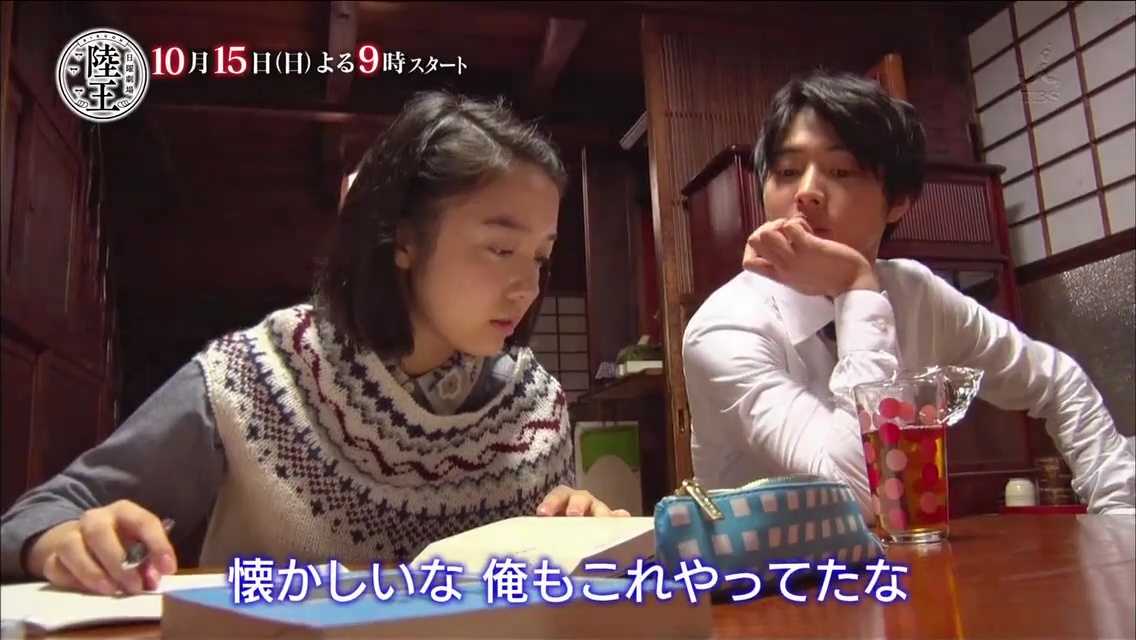 MF (1136×640, 21mins 44s) pw hint: site name/URL
Miyazawa father and son pair, Yakusho Koji and Yamazaki Kento. It's their first time acting together. What are their impressions of each other?
Yakusho: Actually, our industry is very small, so I've heard from the staff about Yamazaki-kun before. They said that he's a very good boy. When I met him for myself, he's indeed a good boy 😀
Kento: I'm happy to hear that.
Yakusho: He has done many kinds of roles, and he's also playing a delinquent (JoJo).
Kento: Yeah until quite recently… I enjoyed watching Yakusho-san's acting. Really, I thought I'd be intimidated or get nervous acting alongside him, but he made it very comfortable during the filming, so I'm really glad. I'd like to 'steal' (learn) whatever I can from him.
Terao Akira, who will have many scenes with Kento this time due to the roles they play.
Terao: I'm looking forward to the scenes with Yamazaki Kento-kun. Our careers or the number of years of experience we have don't really matter. When we appear in each scene of each work, it's always 50:50. So he will be taking me head on (in his acting), and I'd also like to take Kento-kun head on 🙂 I'm really looking forward to that.
And to his younger sister who was studying for her test…
Kento: How nostalgic. I did that before too.
Mone: 🙂
At the start, Miyazawa Daichi works in his father's shop (Kohazeya) for the time being while searching for a full-time job, attending interviews and such. He seems skeptical about the entire tabi running shoes idea. But that will surely change in time to come. I'm looking forward to seeing Daichi's growth throughout the drama.